Outstanding Graduate Awards 2023
When he is not developing his coding skills, Web Designer Justin Moss is an avid concert-goer: "I love listening to music and going to concerts. There's something wonderful about feeling the music that you only get at concerts. My favorite concerts I've been to this year are Beck, The Flaming Lips, and Weezer. I also love spending time with my family, reading fantasy books, hiking, camping, and hanging out in my hammock."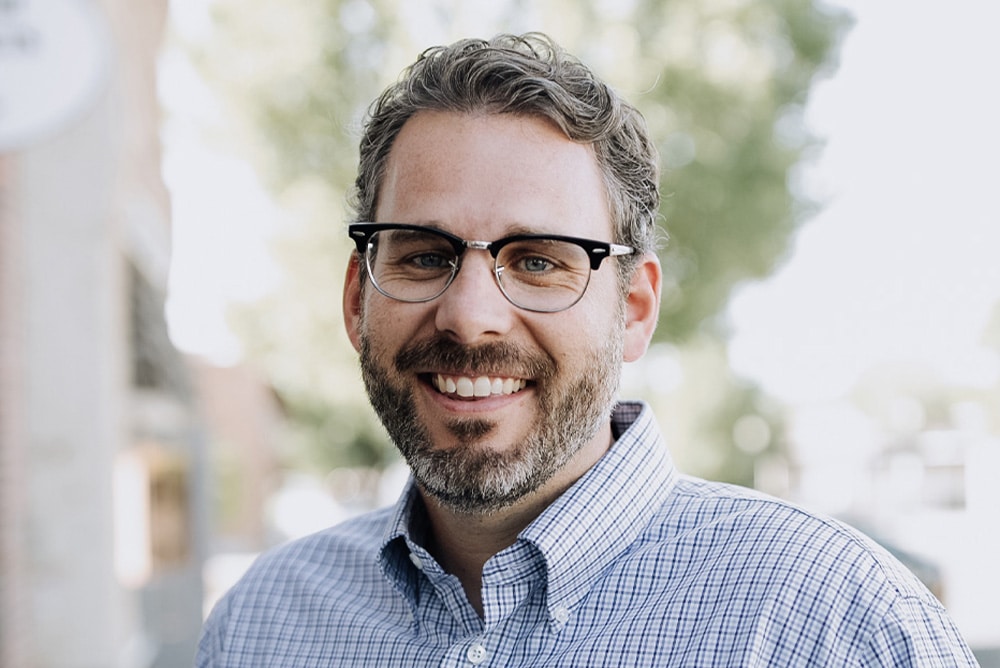 According to Justin…
Areas of strength: My biggest area of strength (and my passion) is in Web Design. There's something magical about creating a website. It feels like an interactive work of art.
Benefits of studying online:  The main benefit for me was the ability to work on my projects at my convenience. I'm kind of a night owl (hence me sending this to you after midnight), so I could work on schoolwork in peace after everyone had gone to bed.
Best thing about Sessions College: Every person I've talked to from the school  has been super helpful and friendly.
What classes or instructors made a difference? My favorite classes were the two Bootstrap with Dreamweaver classes taught by Piper Nilsson.
Creative and/or  professional goals after graduation: I'm already fulfilling my creative and professional goals. I've been able to land some freelance work, as well as a gig as a web designer for the University of Utah. As I continue to gain experience, it will lead to bigger and better jobs.
Portfolio link: justin-moss.com
"Justin found creative solutions for each of his projects. He is great with color and type. The detail and fine-tuning he adds to his work makes it stand out."