Entering a Career as a Fashion or Costume Designer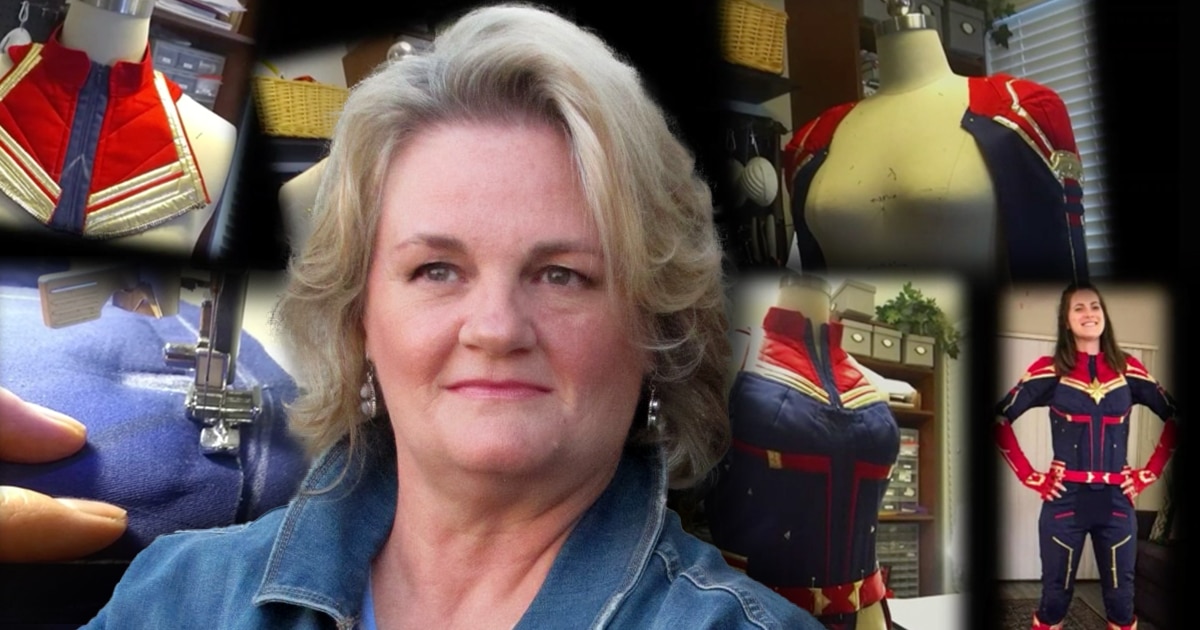 Sessions College Advisory Board member Elizabeth Embleton-Smith is a diverse talent. On the academic side, she has been an education consultant to several colleges and universities and a guest lecturer in organizational psychology. On the creative side, she has worked as a professional Costume Engineer in theatre, opera, ballet, television, and film for 25 years, for clients including Ballet West, Sundance, Disney/Marvel Studios, Independent Lens, and Warner Bros/Sony Studios.
Our Advisory Board Sessions interviews are focused on the question of what employers are looking for from art/design graduates. Here we present Elizabeth's perspectives on her field.
Q: How has employment in your industry changed in the past 3-5 years?
As a costume designer and engineer, I've seen more employment opportunities than ever before. For anyone in design, pattern-making/drafting, craftsmanship/construction, illustration, engineering, research, graphic design, and photography, etc. the demand is there, especially in costuming/wardrobe. As the large production companies no longer rule production hires, it is possible to work for small, independent projects, historical events, museums, videographers, and marketing firms, which includes professional contracting. As for the least secure, there is an over-abundance of technicians with no "real world" experience. Most applications require internship experience.
Q: What type(s) of companies are hiring individuals in your industry?
In the pre-COVID era in Arizona, film companies that were hiring included Occulus Film, Spectrum, and Arizona Production Association, and theater groups that hired included Arizona Broadway Theatre, Dream Youth, and Hale Center Theater. On the television side, Sessions Production/Independent Lens, EW Scripps, and Bonneville/Phoenix were all active.
In Arizona, we have several museums, documentary productions, college theater departments, event management firms that need wardrobe stylists, videographers, and one of the largest groups of private consumers of personally contracted cosplay in the nation.
Why is costume design important? Because in entertainment, there is only one constant: the costume. It is often ignored, rarely acknowledged, is essential, ranks second is production fund usage, and can make or break a project.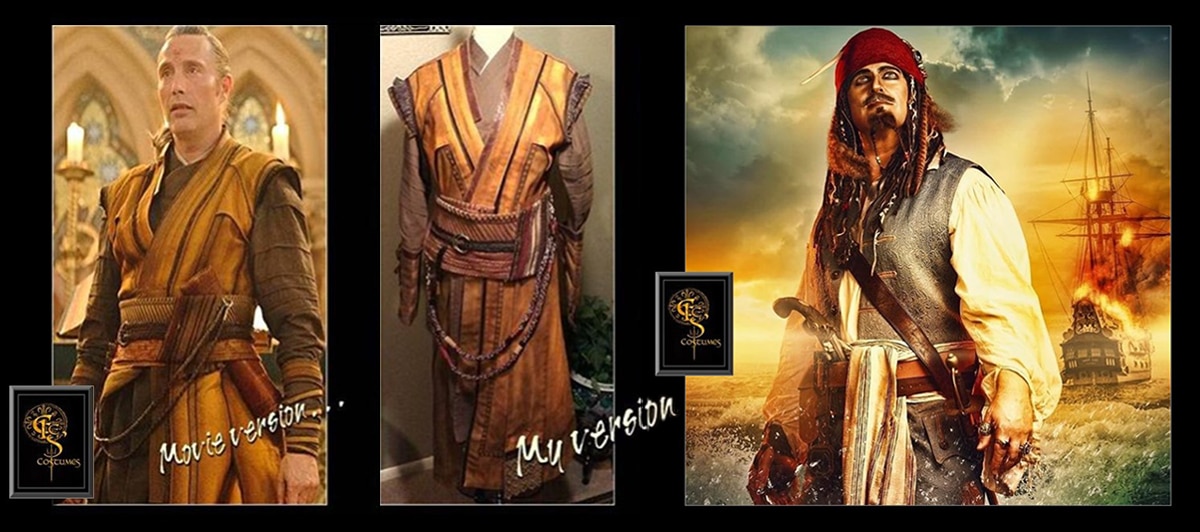 Q: How did you begin your career as a costume designer?
I started at 15. I altered my mother's costumes. She was an opera singer with costumes so tight, she couldn't sing. (I know…who does that!) Anyway as an artist, I wanted my art to live, so I learned how to sew, draft, and engineer my own costumes. After a few years of practice and schooling, there wasn't any illustration I couldn't build. When a friend asked me to duplicate a Disney costume, I said, "No problem" (remember, I was young).
After duplicating a few hundred of Disney's creations, they came after me with a cease & desist and lawsuit. I took a chance and didn't answer the attorneys. Instead, I wrote the production office, explained the situation, and encouraged them to hire me. Which they did. Amazing careers never go as planned. Learn everything you can and love it. Take every opportunity, even bad ones. Who knows, it might just be what you were looking for.
Q: What software skills are essential for your industry?
Basic computer skills are a must. Any CAD program is also helpful, but I encourage my interns to learn old-school drafting first. There are many graphic designers, photographers, and illustrators that work in the costuming arena. Photoshop, Affinity Designer, Artweaver, and SBX Sketchbook are all good programs to know. Skills for designing web pages/applications are rarely used in my field.
I would encourage anyone working in costuming to have some working knowledge of drawing tablets; such as, Wacom Bamboo. This is just my favorite, but experience with any tablet would be very helpful. Also: Manga, CorelDRAW, Procreate, Illustrator, etc.
Q: What art skills are important?
Drafting and engineering a costume often results in multiple versions of the product, from multiple people, all sitting around a table, hashing out the best way to construct to costume. A new employee will be expected to produce an illustration (by hand) that somewhat communicates his/her vision to the rest of the team. History is essential to costuming. In fact, a knowledge of art history is imperative to being hired.
I would encourage a student to learn to draw/illustration, sculpting, leather and metal work, painting, fabric manipulation, and surprisingly enough – chemistry.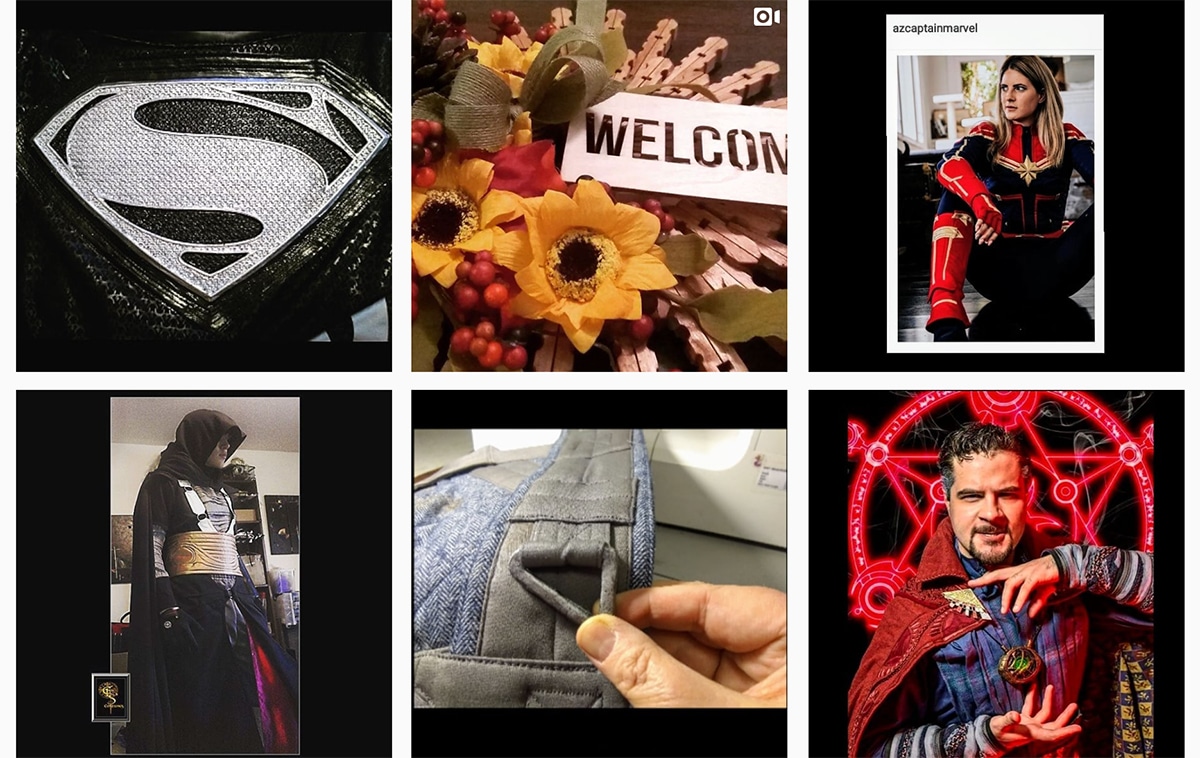 Q: What is your advice on the job search and interview process?
If you want to stand out from the crowd, take out the nose ring, cover the tattoos, have your hair done, put on respectful attire, and have a brilliant, professional portfolio. Chances are you will be speaking to a person who is more hip-replacement, than hipster. 🙂
Speak clearly and concisely. Illustrate knowledge and professionalism. Don't go on about your hopes and dreams. Don't promise anything you can't back up and if you're not sure, say you're not sure. It's OK, you're there to learn. Go for positions that are willing to teach you skills. Even if you have more talent than the person who is interviewing you or that you are working with, just listen and learn. You will have plenty of time to find your own professional identity once you're learned from everyone else.
Q: What kind of elements are you looking for in a graduate portfolio?
For me, a portfolio is more about how it is presented than what is being presented. I need creative, interesting people with talent. If they can show me their talents, they are welcome to present anything – preferably in a well-taken photos. I do not want photos with no context (e.g., a bow on the waist of a skirt that fills the entire picture). This shows me nothing. I want to see the entire skirt, the model, and the styling of the shot. I want to see the a picture of the graduate sculpting something, rather than the finished product; the talents and hard work that really speaks to their artistic sensibilities.
I once hired a student right out of automotive school because he could draw any engine/working machine I could imagine. What I prefer not to see, is any portfolio that is too abstract. I would find this self-indulgent. I love portfolios that show me the person, not just what they can do.
Q: Should a portfolio be submitted in physical or digital form?
I prefer digital portfolios, something I can scan through on their tablet. I may be in the middle of my shop or may ask them to follow along while I work. I like to see how a new employee handles non-traditional interviews. I also like to review online portfolios once I've interviewed a person, so I will ask for a copy. I don't mind printed, but it would be good to have an online back up for the employer to refer to.
Q: Any tips for developing cover letters and resumes?
Yes – build a great resume. Find the words used in the job description and use those same words to describe you and your experiences. Keep it simple. Many companies use auto-detectors to catch words and phrases that align with their needs. Also, don't draw a solid line across the page (e.g., right under your name). These auto-detectors will kick out any resume with a solid line on it.
Don't get too creative with your resume: no fancy fonts, color blocks, or artistic touches. Let your words tell your story. For cover letters, look online for the most respectful and simple (to the point) cover letter you can find and copy it. Remember, creative companies are always on a deadline. Consider their time and simply ask for what you want. Then say, "Thank you!"
Q: When a graduate lands a dream job, what are your "lessons learned" for the first day?
Be on time. Smile, even when you are working a 14-hour day. Your ego is NOT the one that matters…you will go further, faster once you realize this. Hard things are the best teachers. Value the hard work you do – just for yourself. Be willing to walk away. It's not about hard work, if you are not thriving in the work, say thank you, and try somewhere else.
Q: What professional attitudes and behaviors are important in the long term?
Here are some attributes that I have seen in successful professionals in costume design:
Willingness to learn and try. There are many graduates looking for the same job. Don't give them a reason to find someone else.
Perseverance. Costuming requires long hours. You may be tired but they feed you well and it's fun. There is zero tolerance for complainers. Everyone is in the same boat, so stick together and you will find a good place, with some good friends.
Respect for others and their ideas. This should be self-explanatory.
A sense of fun – inviting, kindness. This is a great industry to work in and the more relaxed, confident, and inviting you can be, there more you will get out of the experience. You will also get hired again and again.
Humility. Be proud of your work. You may be required to defend it and help others see your vision. However, never assume yours is the best design. The idea is to work together.
Elizabeth Embleton-Smith is an artist, sculptor, writer, and teacher whose professional focus is on creativity and motivation. A professional Costume Engineer for 25 years, she has worked in theatre, opera, ballet, television, and film. Among her clients are Ballet West, Sundance, Disney/Marvel Studios, Independent Lens, and Warner Bros/Sony Studios. After earning her Bachelors of Science in Human Services and a Masters Degree in Psychology at University of Phoenix, she has worked with several universities and corporate groups as a guest lecturer, focusing on communication and motivation within organizational psychology, and served as an Academic Adjudicator for The University of Phoenix, Axia College, and Western University. For more information on her work, visit her Instagram page: https://www.instagram.com/elescostumes/?hl=en

For more information on illustration majors at Sessions College, including fine art programs, visit https://www.sessions.edu/illustration/. For more information on the Sessions College Advisory Board, visit https://www.sessions.edu/education/advisory-board/.

Sessions Staff is a restless soul who loves to share Campus News stories with current and prospective students.