New Sessions College Learning Environment: Canvas is Coming!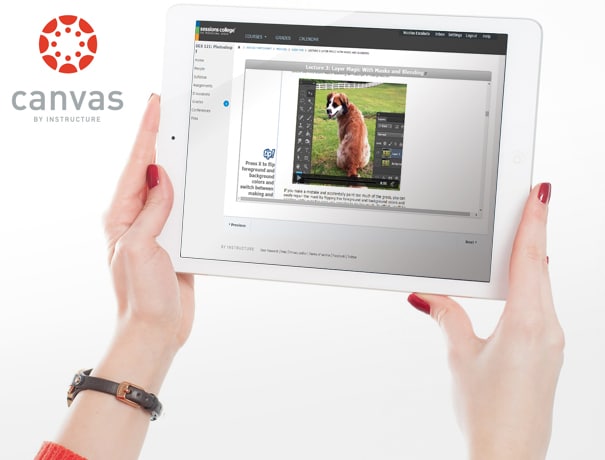 Dear Students,
Over the past six months, we at Sessions College for Professional Design have been working on an exciting project, and we're thrilled to be able to announce it to you at last.
After many years of using the ANGEL LMS, Sessions College will soon be moving to a new learning management system known as Canvas. Canvas incorporates a host of new tools and features that will provide a more powerful and engaging classroom for your Sessions College experience.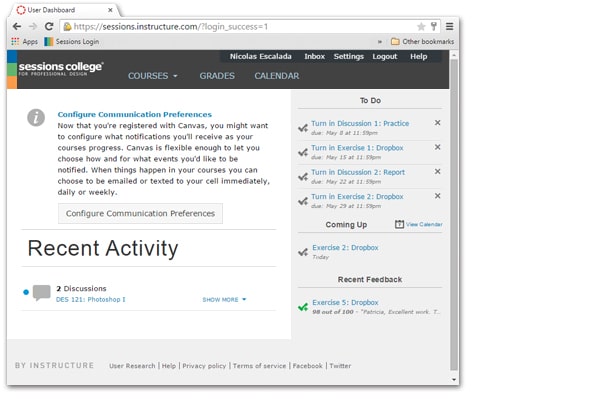 You can look forward to:
1. Customizable calendars to help you keep track of your courses and due dates for all assignments, within the learning environment.
2. Opt-in notification tools that that give you instant notifications of your grades, your discussions, course events, and more, via email, SMS, Twitter and others.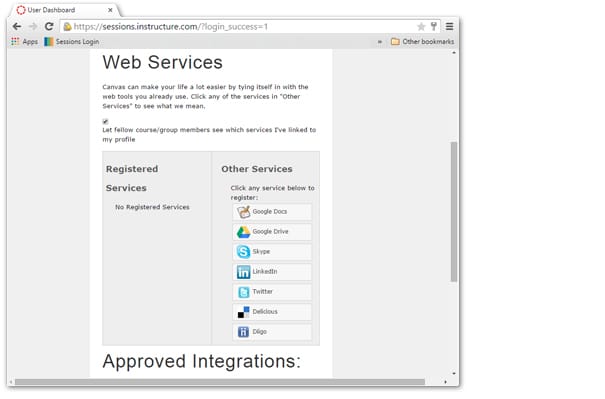 3. Collaborative Dropbox tools that promote visual posting and easier tracking of assignment revisions, so you can make your work better!
4. Global email and messaging tools so that all your communications in any course are easily accessible from your home page.
5. Social media style "course stream" features that let you quickly browse what's happening in your active courses and get involved with fewer clicks!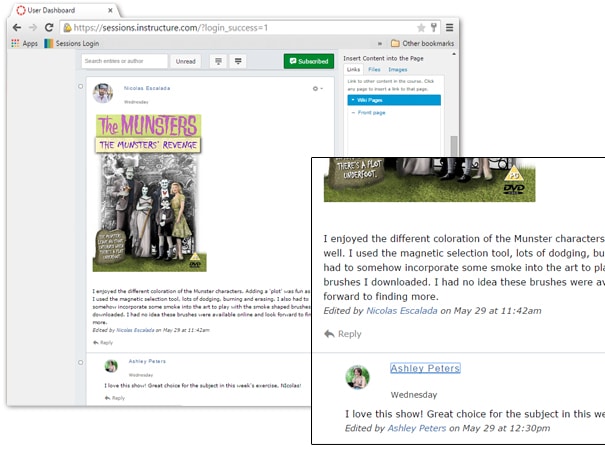 6. New-look visual Discussions and Critiques (Degree and Undergraduate Certificate programs).
7. Improved mobile access to all content, so you can absorb your course lecture or skim course messages on your smart phone or tablet.
8. New tools for teachers too – a Speed Grader helps instructors manage grading better to get you your critiques faster. Rubrics and outcomes assessment tools will improve overall school grading over time.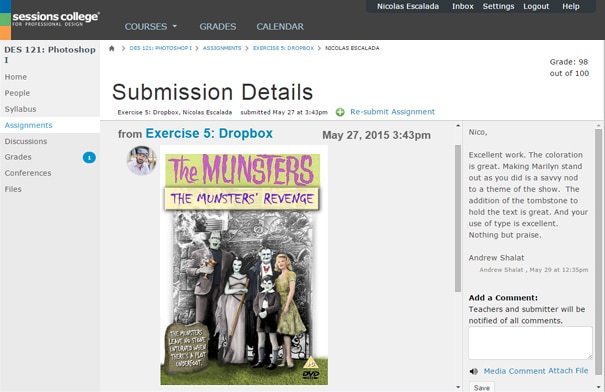 9. A new Student Gallery areas in each course will feed the public Student Gallery on sessions.edu.
10. Canvas is also the perfect name for our new online design school platform!
We're positive that you're going to enjoy the new systems and that the change is going to be a wonderful and welcome experience.
As me make the transition, you'll receive updates that will help prepare you for the big move. Look out for more detailed information in the coming weeks. In the meantime, please study hard and continue putting together the amazing projects that I know you're all capable of!
Best,
Jared Elizares
Director of Student Services and Academic Programs

Sessions Staff is a restless soul who loves to share Campus News stories with current and prospective students.