Building a Foundation in Web Design/Development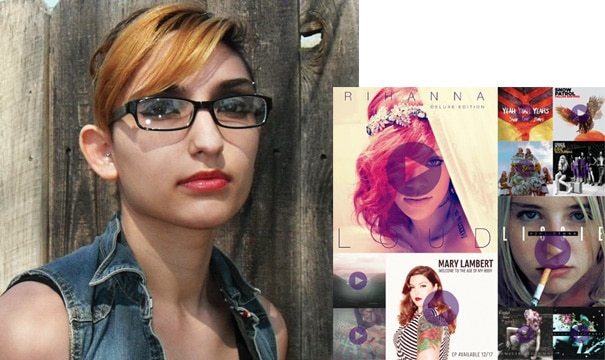 Natasha Gonzales
Pueblo, CO
Associate of Occupational Studies in Web Design 
April's student of the month is Natasha Gonzales from Pueblo, Colorado. A self-described child of the digital age, she's looking to turn her graphic design skills into a Web design/development career.
Q: What made you pursue Web Design?
Since I was young, I've had a (possibly weird) affinity for organizing. I like list-making, alphabetizing and labeling. I also like for things to look pretty. I like how colors play off each other and how fonts affect their words. Web Design was pretty much the perfect combination of these interests. It is structured and information-based, but with an understanding and emphasis on how things look.
I'm very much a child of the digital age, so I grew up seeing all these amazing things people could do with Photoshop. When I was 13, I started working with Gimp, which is an open-source alternative to PS, mostly just to give it a try. It wasn't for another couple of years, when I was volunteering for a library, that I started to think I could this professionally. I had been really enjoying creating things the last few years, and when I started designing for the library, the staff really liked it. They were just little posters here and there, but it sparked something.
Simultaneously, I got into HTML and started teaching myself some basic code. At the time, it was just a hobby, so I would just go through the code compared to the way a page looked, and try to figure out what did what. I had a lot of fun with that and started seeking out more and more information on coding and web structure. Again and again, I'd come across layouts and features and think "I have to know how to do that". It was always really intimidating looking at not only the code behind websites, but all the technologies and methodologies that have changed the web community over the last few years. Still, working on this stuff is always rewarding. Even when it's difficult, the exhaustion is still gratifying.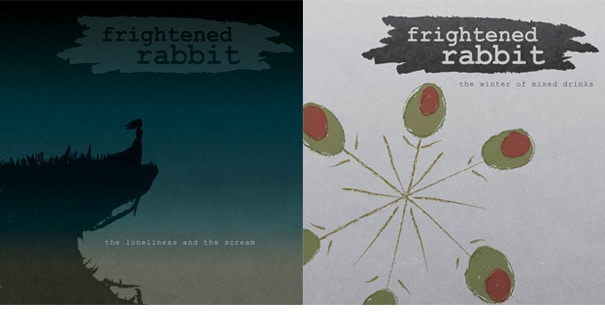 Q: Why did you choose to study online at Sessions College?
Once I figured out that I wanted to pursue Web Design, I started with a lot of research on schools, on programs, on statistics. I looked into what sort of education professionals in the field really had, as well as what they thought worked best.
A lot of what I found led me to seek out non-traditional programs. The web industry is so fast paced that most programs just can't really keep up with it. The content and, often, the teachers are out of touch with current issues and methodologies.
A lot of programs also focused too much on the art side of things. Many of the schools only offered Web or Graphic design as part of an Art Degree, which meant that there were a lot of courses that I found rather extraneous. I love art, but my focus is on design, and most of the programs seemed very unbalanced in this regard. There was very little on the more technological side of things, and almost nothing on real world application. In my research, this lack of applicable training was an oft-repeated grievance on the state of design education.
Sessions was one of only several schools that seemed to understand the importance of such training, and I was impressed with not only the curriculum but the clarity of the program. It was focused, broken up clearly and effectively, and composed of relevant, interesting courses.
Further exploration of the Sessions website revealed a gallery full of beautiful student work, profiles of successful alumni, and some very intriguing information on instructors and tuition. The student work was both inspiring and somewhat intimidating, and the accompanying descriptions portrayed interesting and challenging assignments. This combined with the impressive community and Sessions' much more affordable cost quickly put it at the top of my list.
Q: What's the most fun or enjoyable project you've worked on?
The best time I ever had on an assignment was designing the CD covers for my Illustrator class. It was a challenging assignment, as it called for hand drawn elements, which is really not my forte. I had to plan the covers very carefully to account for my drawing abilities and style, as I wanted them to look professional despite my lack of talent in this particular area.
Since the covers were supposed to be tied together someway, I decided I would go ahead and use the roughness of my drawing skills to my advantage. I figured that this could create a sort of style for the two covers, and, as I'd chosen a rock band, it would feel appropriate to the content. This, I think more than anything, helped make the project as fun as it was. Knowing and owning my strengths and weaknesses as a designer not only helped me plan accordingly, but also took some of the pressure off. Rather than trying to create something that was just not in my wheelhouse – frustrating myself, and ending up with something subpar – I was able to focus on rest of the design more. I devoted more time to coming up with interesting illustrations, such as doubling the cliff as a mouth on "The Loneliness and the Scream", and refining the effects in Illustrator, and I ended up making two covers that I'm really proud of.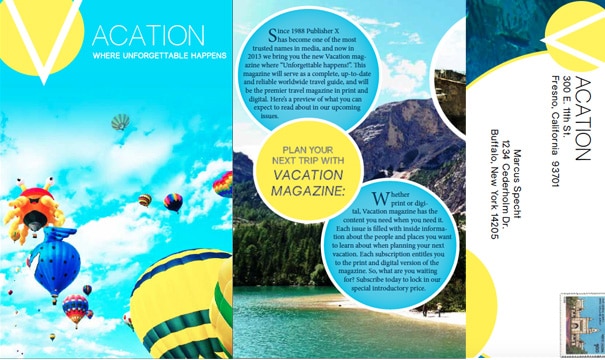 Q: How do you manage program deadlines alongside your work, family, or other commitments?
I tend to break things down into parts. I plan things out a lot, and having things broken up helps to schedule. Even if I don't actually end up sticking to the schedule having some kind of guide gives me a starting place and sort of a mental blueprint to refer to.
I'll usually try to afford myself time for research and project planning, collecting any resources I need, actual building, and refining. I'll go over the projects before-hand and sort of sketch out what needs to be done. There's usually some tinkering and refining after I've settled on an idea, so I try not to take too much time to conceptualize in case the design itself is going to be time consuming.
Having everything broken down gives me an idea of what I can do with the rest of my time. I'll sort of mentally go over what's left to be done and how much time I think I'll need for it and plan around that. I'll usually purposefully overestimate how much time tasks will take in order to give myself some cushion. This has worked pretty well over the last year, with more of my design reworkings resulting from overestimating my own capabilities rather than time restraints.
Q: What is the biggest difference you've seen in your work since you've started with Sessions?
While my work definitely looks more polished nowadays, I think the biggest difference is really in process. Since starting with Sessions, my understanding of both the technologies and the theories behind design has greatly improved. Having a stronger handle on what I'm doing has given me a lot more confidence in my designing, allowing me to push myself and experiment more. I can plan things out a lot better, focusing on patterns, and colors, and systems that will best suit my project.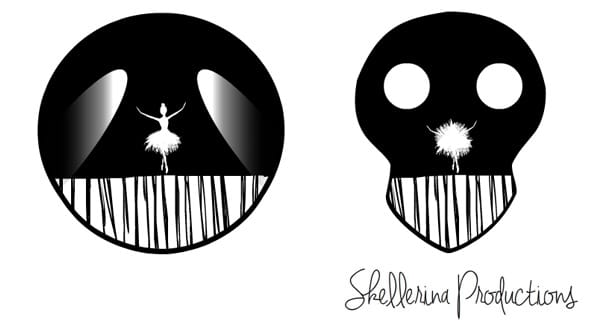 Q: Describe your goals on graduating from the program.
A big part of the reason that I chose web design over graphic design was coding and interactivity, so I'd like to work predominantly with websites. Right now, I'm focused on smaller sites, but as my skills grow, I hope to get into more complex sites and possibly web apps.
Eventually I'd like to work in a freelance capacity, and I'm hoping to be able to offer both website design as well as development. While WordPress is n very efficient CMS, I'm big on customization and building, so I feel that it's important to have the necessary skills to build as much of the site myself. To accomplish this, and to better equip myself for more complex web sites, I'd really like to expand my front-end coding skills, such as Javascript and CSS pre-processors like SASS, and develop some basic server-side skills such as Node.
There are areas of graphic design that I enjoy working in too much to really give up, though. I'm hoping that freelancing will allow me a certain amount of freedom in which services I offer, and I'll be able to continue creating graphic work. Posters and covers for books and albums are my favorite as they allow me to be a little more imaginative and artsy than web design which pushes you to be creative within the platform's constraints.
To find our more about degree programs at Sessions College, visit our Online Degree Programs page.

Sessions Staff is a restless soul who loves to share Campus News stories with current and prospective students.