New Sessions Instructors: James Smith and Patrick Hogan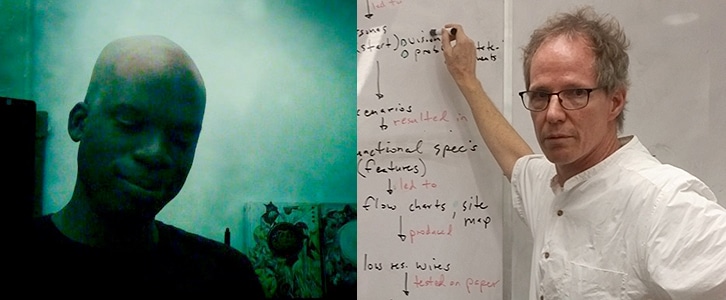 At Sessions College, we're fortunate to work with a faculty of super talented artists and designers who like to share their knowledge. Starting this April term, we're delighted to welcome two new stars, James Smith and Patrick Hogan.
James Smith is a New York based graphic artist and illustrator who loves to write graphic novels. James is joining our illustration faculty to teach advanced illustration courses.
Patrick Hogan is a freelance designer and educator who cut his teeth with such New York clients as Baruch College and the Society of Illustrators and has taught extensively online at SCAD for many years. Patrick will adding his skills to our graphic design program.
Please join me in welcoming these terrific new teachers to the Sessions College faculty.

Sessions Staff is a restless soul who loves to share Campus News stories with current and prospective students.