2018 Web Design Program Updates – Bootstrap and JavaScript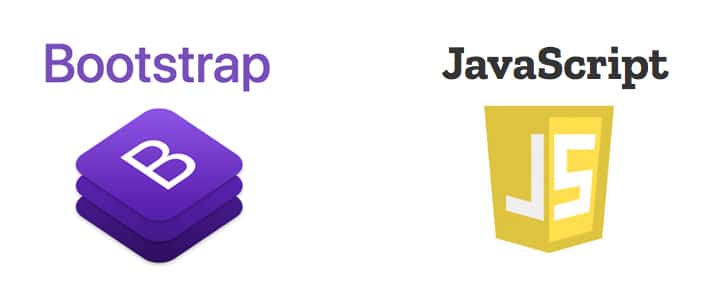 Web design is an exciting field that's constantly evolving and presenting new challenges to designers. If you thumb through the pages of Smashing Magazine, Creative Bloq, or any other news site for interactive designers, you'll see a slew of exciting web design trends for 2018 – more ways to use animation, flat color, creative layout, web type, dynamic email features, and new prototyping tools to architect and design engaging online experiences for mobile and desktop users.
To prepare students for a creative field in perpetual flux, we're excited to announce some important updates to our suite online Web design programs effective April 30th, 2018. Working with Web Design Department Head Piper Nilsson, the school's Academic team conducted a program review for all Web Design programs.
As part of the review, we analyzed current job market trends for web designers in three urban markets and our updated program objectives and curriculum objectives. The result is a program revamp that features a new emphasis on developing skills for Bootstrap 4, the responsive framework that is powering many new web design projects, as well as fundamental JavaScript coding.
"I'm really excited about the new program structures," says Gordon Drummond, Sessions College President and Academic Director. "The programs focus on acquiring HTML, CSS, and JavaScript skills, and building the Photoshop/Illustrator chops and design smarts that designers need to create visually appealing, consistent, and impactful sites. Making Bootstrap a core part of the program ensures that students can create functional responsive sites, gaining the knowledge to access and work with today's incredible code library resources."
To help students better develop basic skills in JavaScript, Sessions worked with veteran instructor Geoph Essex to create a highly creative and resource packed level 1 JavaScript course. Through step by step lectures and assignments, students learn a dazzling array (JavaScript humor) of skills.
What's more, the program will keep evolving. Further program updates are in the wings as our faculty look to provide deeper training in topics like prototyping and UX/UI design.  According to tech industry experts, Moore's law (the IBM scientist's idea that compute end to double their capacity every two years) will continue through at least 2025. Growth in computing capacity and bandwidth will continue to drive innovations for designers. Many creatives will hop on for the ride!
To find more about Sessions College online web design programs, visit our web design degree or web design certificate programs. To learn more about our new courses, visit Bootstrap Using Dreamweaver I and JavaScript for Designers I pages. Visit our faculty page to learn more about Piper Nilsson and other faculty.

Sessions Staff is a restless soul who loves to share Campus News stories with current and prospective students.