Sessions College and Excelsior College Partnership Renewed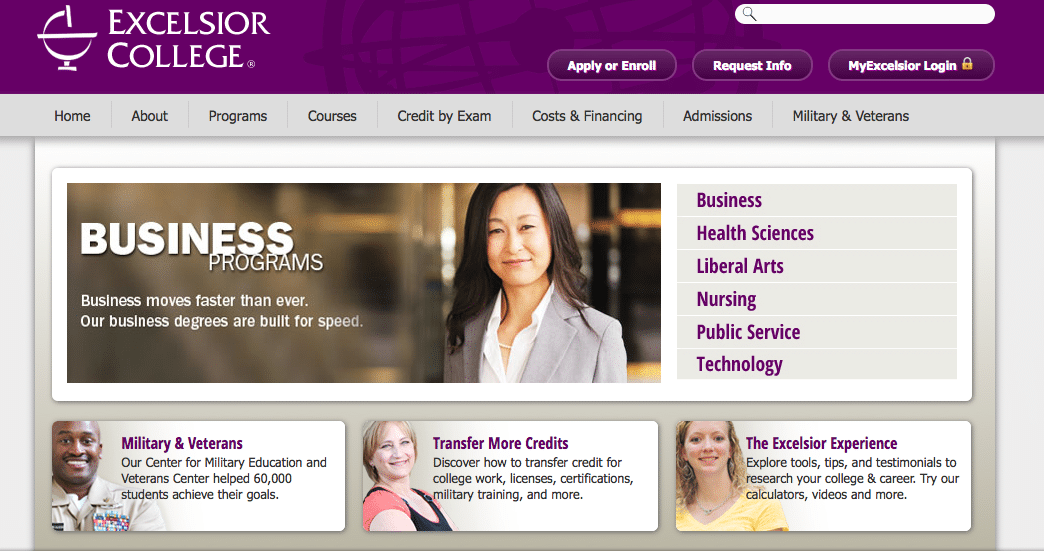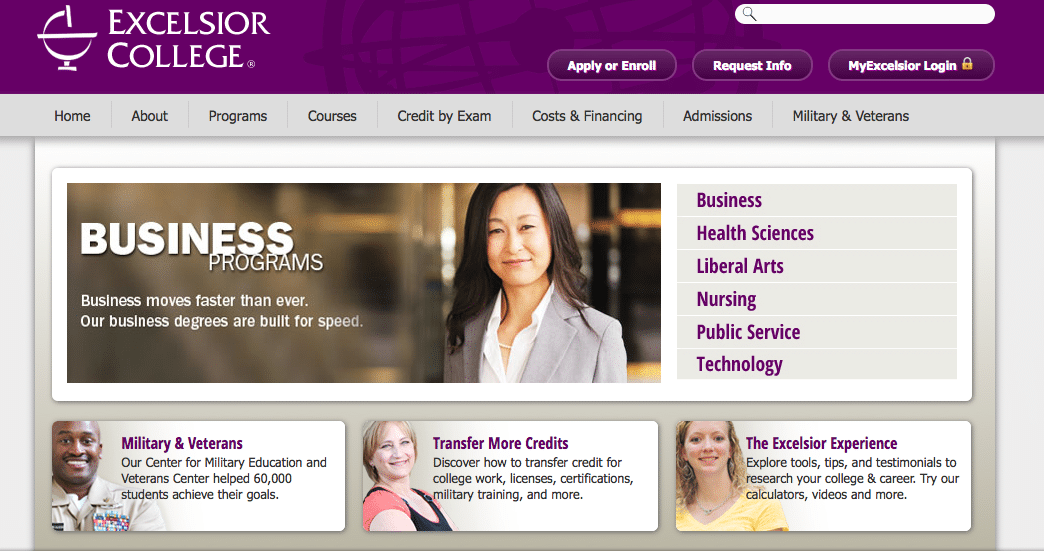 In January 2016, Sessions College renewed its educational partnership with Excelsior College through 2017.
Why is this exciting news for Sessions students? Like Sessions College, Excelsior College is a true pioneer in online and distance education. For over 40 years, Excelsior College has expanded access to higher education for adult learners through its flexible, affordable, and innovative programs and services. Established by the New York State Board of Regents in 1971, Excelsior College can proudly claim to be America's first virtual university.
The Sessions/Excelsior College partnership works on two levels.
Through an articulation agreement established in 2014, Sessions College degree program graduates (graduates of Associate Degree or Undergraduate Certificate programs in Graphic Design, Web Design, or Digital Media) can continue their education by earning a specialized bachelor's degree in Business and Management or Technology Management from Excelsior College.
Simply put, the agreement can enable graduates to top up their education and earn a bachelor's degree from a regionally accredited institution, entirely online. Excelsior's acclaimed credit transfer program and academic partner tuition create a very workable path to earning higher credentials.
In addition, under the renewed agreement, Excelsior College's Center for Professional Development will continue offering Sessions College award-winning vocational design certificates, in line with its mission of preparing students for "portable" careers. Taking advantage of partner tuition and other benefits, enrolled students can broaden their skills whether they aim to be designers or develop their own design business.
The partnership builds on a commitment to shared values at both institutions: innovation, flexibility, excellence, integrity, honesty, and caring. We look forward to continuing to welcome students who pursue academic and creative achievement through enrollment at Sessions College and Excelsior College.
For more information on the Sessions College and Excelsior College partnership program, visit our credit transfer page or contact our friendly Admissions team.

Sessions Staff is a restless soul who loves to share Campus News stories with current and prospective students.