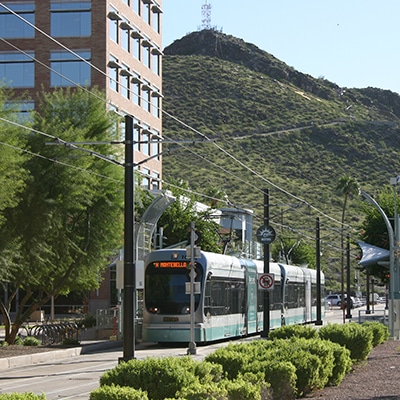 The Admissions Team
At Sessions College, we pride ourselves on establishing a relationship with our students as no few other schools can. Our team is comprised of designers from all walks of life: photographers, fine artists, Web designers, graphic designers, and more! Sessions College is made for designers by designers, and it shows in the quality of our accredited programs and the expertise of our Admissions Team.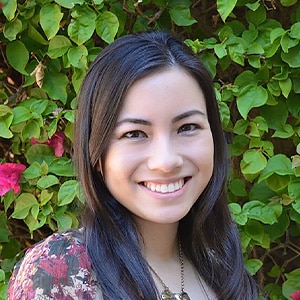 Kimberly O'Hanlon, Senior Director of Admissions & Marketing
(800) 258-4115 ext. 155
Kimberly@sessions.edu
Kimberly began her career at Sessions College in 2010, and has held a range of innovative roles. As the Senior Director of Admissions and Marketing, she mentors incoming students in review of their creative arts aspirations. On the marketing end, she ensures the Sessions College mission, vision, and value proposition are clearly and consistently communicated, all while fostering a friendly team culture and community spirit. Kimberly is the Vice Chair of her city's Arts and Cultural Commission, where she is an integral part of encouraging cultural diversity and improving livability with art. Prior to joining Sessions College, she was a Graphic Designer and Marketing Coordinator at ICM Document Solutions, where she contributed to a range of design projects, including company slicks, web design, and email campaigns. She has also been a freelance designer for nearly a decade. Kimberly earned an AAS in Graphic Design from Glendale Community College, and is pursuing a BA in Business Administration at Oregon State University. Aside from the professional world, Kimberly enjoys hiking, kayaking, traveling, and coffee.
Brenda Meda, Assistant Director of Admissions and Marketing
(800) 258-4115 ext. 162
Brenda@sessions.edu
Brenda contributes to the admissions team as the Assistant Director of Admissions and Marketing. Her role includes assessing students' design interest and creativity in helping them to find the right program to meet their career objectives at Sessions College. She is also the brains behind our social media presence! Before joining Sessions, Brenda interned at a photography studio specializing in talent and models, where she gained experience in the creative photo shoot production process and imaging manipulation. She has also worked as a video editor assistant and print designer for an Arizona State University research department, producing educational video and promotional materials. Her emphasis and freelance work include digital photography, interior design, and graphic design. She obtained a Bachelor of Arts degree in Design Studies from the Herberger Institute of Design and the Arts at ASU. Outside of the design world, Brenda can be found traveling and searching for the most interesting coffee shops!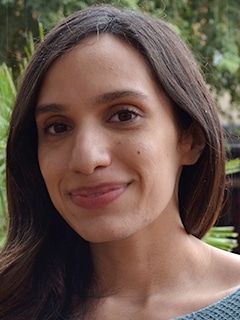 Christina Cardenas, Design Admissions Advisor
(800) 258-4115 ext. 161
christina@sessions.edu
Christina contributes to the Admissions Team as a Design Admissions Advisor. Her role is to help students find the right program for their creative educational goals. She is here to guide students through the simple enrollment process and inspire new beginnings into a creative field. Prior to joining Sessions, Christina was the copywriter for a successful Shark Tank business venture. She graduated from Arizona State University with a BA in Business Communication, with emphasis in design studies. Outside of Sessions, Christina enjoys world travel and checking out new art exhibitions at her favorite art museums, as well as volunteering with children and local art causes.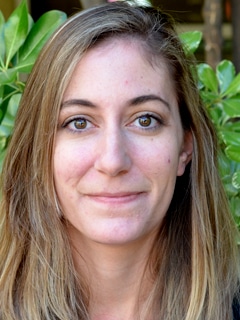 Jessica De La Garza, Design Admissions Advisor
(800) 258-4115 ext. 172
jgarza@sessions.edu
As a Design Admissions Advisor, Jessica's goal is to help students find the best path to achieving their career goals. She has spent nearly a decade in the print industry, learning to take designs from the digital screen and bring them into a tangible reality that clients can hold in their hands. As a working mom, she can relate to the challenges inherent with finding time in an overloaded schedule to broaden one's education, and she is passionate about guiding students who feel the pressures of a full-time agenda. When not at Sessions, Jessica can be found balancing freelance design with spending time with her kids, playing video games, and checking out Arizona's growing number of craft breweries.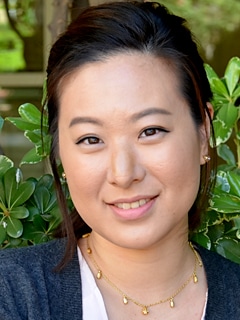 Gloria Ha, Design Admissions Advisor
(800) 258-4115 ext. 177
gha@sessions.edu
As a Design Admissions Advisor, Gloria helps students find the program that best fits their goals. As a career changer, she understands the process of pursuing a design degree as an adult learner and seeks to guide others in achieving their educational goals. Other than working as a freelance graphic designer and photographer, she has worked various jobs in the education, public health, and non-profit fields as well as a project manager at a social venture start-up. She graduated from Brandeis University in 2005 with a Bachelor's in Sociology and Health in Science, Society, and Policy and then obtained her A.A.S. in Communication Design from the Fashion Institute of Technology in New York City in 2014. During her free time, she enjoys good food, time with her cats: Mac and Cheese, live music, singing, and exploring her new state of residence—Arizona.