Outstanding Graduate Awards 2020
As a homeschooling teacher and mom of four, Robin Imse does not have an abundance of time on her hands. Still, she manages to spend family time hiking and tidepooling in the great outdoors, and home time painting, sewing, tatting (similar to crochet), and photography, using her skills to "serve her friends, family, and church." At Sessions College, she has been a high performing star, completing her Associate Degree in Illustration degree in December 2019, and she's due to graduate from the Associate Degree in Digital Media this fall.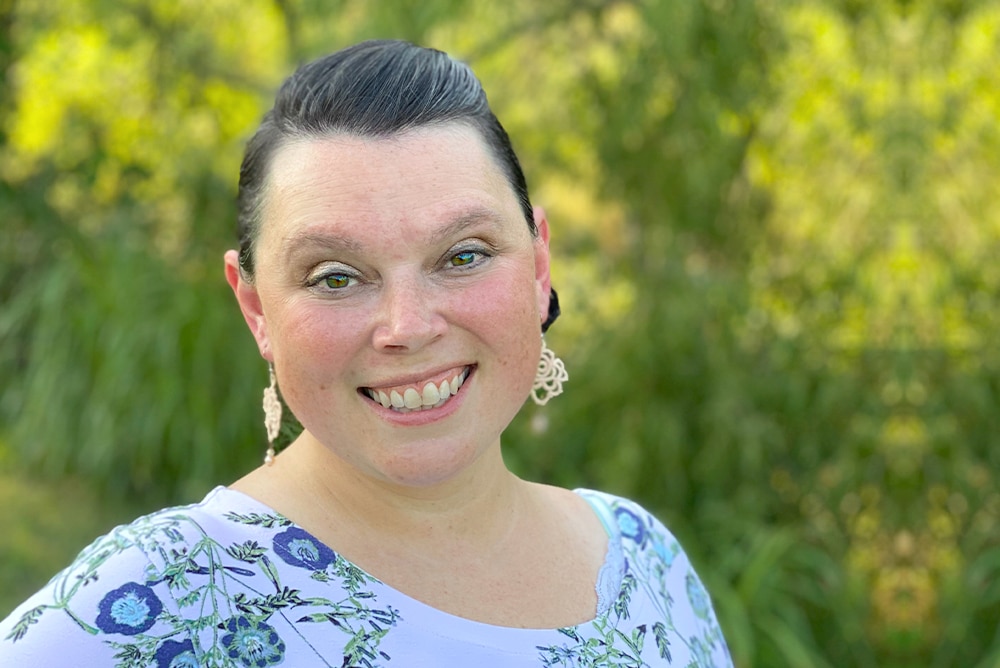 According to Robin…
What are your areas of strength? I have seen a lot of growth in my drawing and painting abilities. I gained a wonderful foundation in my drawing classes that were built upon in my painting classes.  Now I have so much more confidence in my skills.  My videography skills have also improved a lot, too.  When I first started, I had zero editing and filming experience.  I still have so much more to learn, but my projects have improved tons from where I started!  I'm really excited to expand my abilities in these areas in the future.
Benefits of studying online:  Studying online has been a godsend!  Going to a brick and mortar building for classes just wasn't really an option given my responsibilities at home.  Online classes made going back to school a sustainable option.  My family was able to move from Washington State to Oklahoma without any real disruption to my classes!  That would have been impossible without Sessions!
Best thing about Sessions College: The best thing about Sessions College has been the instructors.  It's been wonderful to get such great feedback and guidance from so many professionals.  I could not have improved as much as I have without their encouragement and constructive criticism.  
Who made a difference? I thoroughly enjoyed all of my drawing and painting classes with Jordon Schranz and Fiorella Shalat.  It was such a joy to get great feedback from them to improve my work and to help me develop as an artist.  I also loved all my videography classes with Natalie La Scala.  Learning a new medium was really challenging but getting to explore film has been fantastic! 
Creative and/or  professional goals after graduation: After graduation, I really want to develop my portfolio, focusing on different areas I want to explore.  I'd love to further develop my photography and videography skills.  I'd love to pursue portrait painting.  I think it would be fun to do pet portraits.  I'd also love to expand my surface pattern design.  I'm not sure where it will all lead me, but I'm excited to see what the future holds!
"Robin Imse was a very hard worker and always pushed the limit with her projects. She produced some amazing animation work in the midst of a cross-country move and being a mom. Robin always worked to revise and hone her projects. She was very focused on creating quality work and her project troubleshooting was a valuable resource for her peers."