Outstanding Graduate Awards 2023
I love to travel and have had the opportunity to live in Japan for the past few years. This has opened up a whole new world to explore and photograph, creating friendships and memories I'll never forget. Outside of exploring Japan and photography, I enjoy spending time with my dogs, crafting and creating home decor, and expanding my skills as a designer.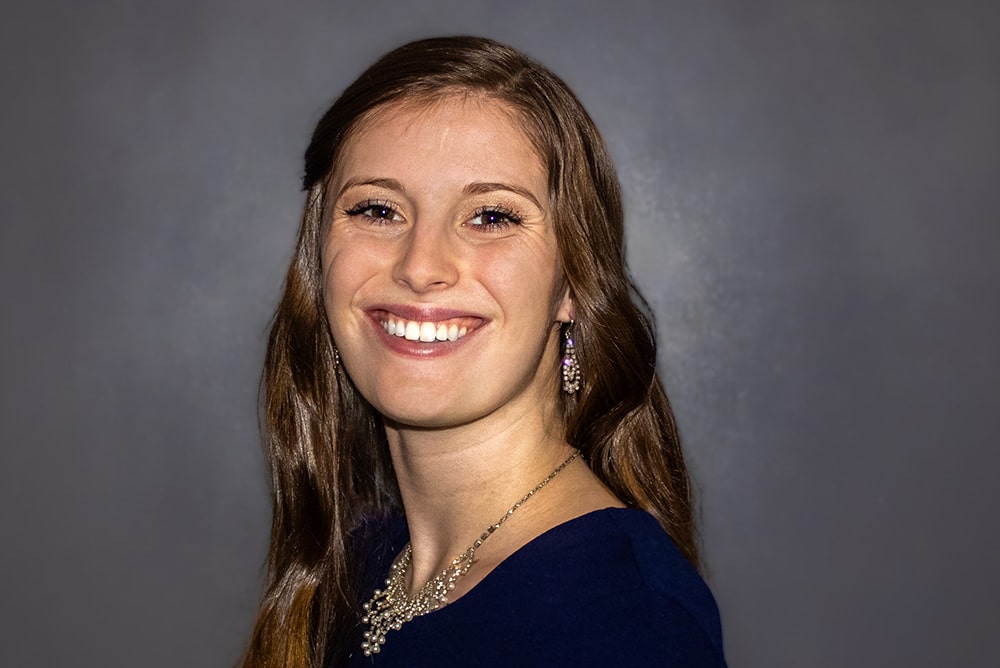 According to Samantha…
Areas of strength: My favorite projects to work on would be packaging designs. It's very rewarding to see your work sitting on a shelf for someone to pick up and physically interact with. With that, I'd also have to say living overseas has given me an increased sensitivity to international clients and a deeper understanding of what it takes to work with a new culture.
Benefits of studying online:  Living overseas made studying online essential for me to obtain my degree. The flexibility of the online courses and the professors instructing them really provided an integral opportunity, especially when working around a sixteen hour time change.
Best thing about Sessions College: There are so many great things about Sessions College. The professors are incredible to work with, especially when understanding busy schedules and working around deadlines. The institution is also very invested in the needs of its students with the Student Ambassador program that takes in feedback and truly makes changes to fulfill student suggestions.
Who made a difference? It's so hard to choose a favorite class. I've enjoyed just about every class taken, though Interactive Marketing, Packaging Design, and Special Topics had some of my favorite projects. As for instructors, I've loved working with everyone, though Andrew Shalat, Tamara Pavlock, and Kristen Becker were truly an honor to learn from, always providing honest feedback and constructive criticism that truly helped me improve.
Creative and/or  professional goals after graduation: Since graduation, I've begun freelancing and providing my services to the local air base community. Once stationed back in the states, I plan to work for a small design firm and see where my career grows from there.
"Samantha's talent is only matched by her enthusiasm and passion for graphic design. She remains curious and inquisitive as she works through her ideas and it pays off in her results. If someone can be said to be a born designer, she is that someone."