Outstanding Graduate Awards 2023
I like to create personal art, and since I am an artist I never stop creating. I especially like to go and visit my hometown in Mexico, where most of my inspiration comes from, and spend time with my mom and family. Those little moments I have with them inspire me to create even more personal and profound art. I especially started to like doing quick watercolor paintings of landscapes and also working on my personal comic project inspired by Mexican cultures.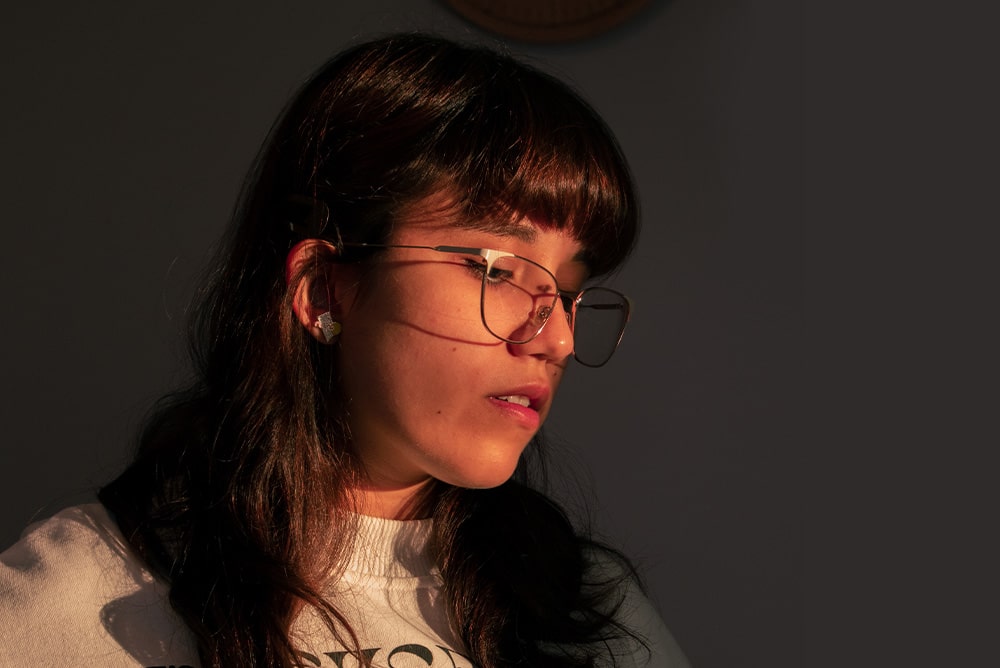 According to Maria…
Areas of strength: I would say that my areas of strength are digital art for storytelling like books and comics. I love making background and character designs for stories I have in my head.
Benefits of studying online: Definitely, the best benefit of studying online is the flexibility and ability to manage my own schedule. As someone who travels a lot to Mexico, this method of studying helped me to still be able to see my loved ones without worrying about messing up my grades since I could attend my classes anywhere!
Best thing about Sessions College: The best thing about Sessions College is the flexibility, since all the materials for the course are there from the beginning, you can go at your own pace and you don't have to worry about attending live meetings or waking up on a certain time of the day to connect to a meeting. You also don't have to worry about tedious exams; instead, all courses are project-based, which I think is the best method to actually learn new skills!
What classes or instructors made a difference? My favorite class by far was the Cartooning and Sequential Art class taught by Bill Drastal. His feedback was very detailed and with lots of tips on how to improve my art and it taught me how to tell a story through my characters.
Creative and/or  professional goals after graduation: My major creative goal is to create my own comic (which I'm still working on) and self-publish it! You can find some information about the world and characters on my website under the "Personal Projects" section! The goal is not just making a comic, but transmitting a very important and personal message through it and my characters.
Portfolio link: https://majoquicat.wixsite.com/majoquicat_art
"Maria showed an amazing ability to create and visualize new worlds and ideas. I was always impressed with her imagination and how she solved visual problems."