A Digital Media Graduate Follows Her Dreams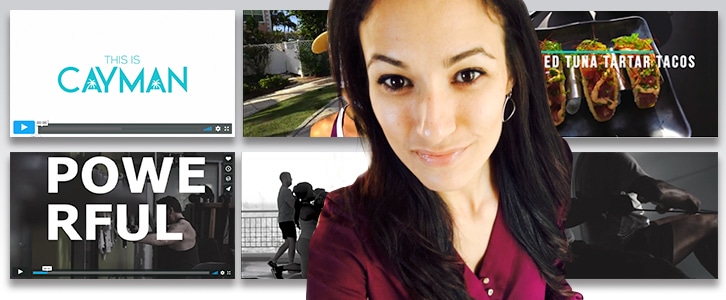 2014 Sessions College AOS in Digital Media graduate Janel Damiani is so busy with her role as a Digital Media Artist that she "barely has time for social media." Born in Canada, Janel now resides in the Cayman Islands in the Western Caribbean, so you might be excused for wondering why she is working so hard. The answer: her company Vagabond Media creates "impactful, strategic campaigns, videos and social media content for hotels, tourism boards and lifestyle brands locally and internationally." We caught up with this digital media whiz to find out about her work. 
Q: What is your favorite part about working as a Digital Media Artist? Can you give some examples of the kind of work that you do?
My favorite part about working as a DM artist for a media company is that I am able to continue to be creative through many different mediums, whether it's motion graphics in post production, graphic design, or photography. We manage multiple social media platforms in which all are key to providing great content.
Our team at Vagabond Media shoots and edits videos and other marketing pieces for a wide range of clients on the island. To get a good idea of our work, check out https://www.facebook.com/thisiscayman/ and look at the video or photo portion of the page or check our some of the instagram accounts we manage for caymancrystalcaves or anytimefitnesscayman.
For example, in one of our latest videos for the Pani Indian Kitchen. I edited a piece using Adobe Premiere Pro. This involved choosing the music and laying down the video clips, as well as our host's voice over and stand up audio, to create the segment. Another recent project was for an indoor cycling company called Ryde that's about to open up. The client wanted a short video of their logo going up at the doors.
It's fun creating different kinds of content. For example, a local woman on the island has cooking videos that we produce for her on a monthly calendar basis. Here is September's video, which also aired on our channel:
Q: What initially inspired you to get into digital media?
I was always an artist since I was young. I started to enjoy taking photos and videos after I moved to the Caribbean and I think that struck my passion. I was never sure that I wanted to be a graphic designer, or a video editor, but I soon learned that I love to tell a story in my own way. I think creating anything in general is what really inspires me.
Q: Why did you decide to enroll in an online program at Sessions College?
I decided I wanted to enroll in an online program because I didn't want to leave the Caribbean. I had graduated as a massage therapist which brought me to the island in the first place, but when I soon realized this wasn't my career path while falling in love with my new home, I knew I needed to get back to school and we are very limited here for education. Most locals leave island to pursue their learning.
Q: What are the most useful skills or concepts that you learned in your program that you've applied in your career?
I would have to say my first year of graphic design really put my photoshop skills into motion. Even my production classes. I also had a small marketing class that really helped me. All of these were mere stepping stones, once I got out and practiced what the courses offered was really when I started to develop a skill.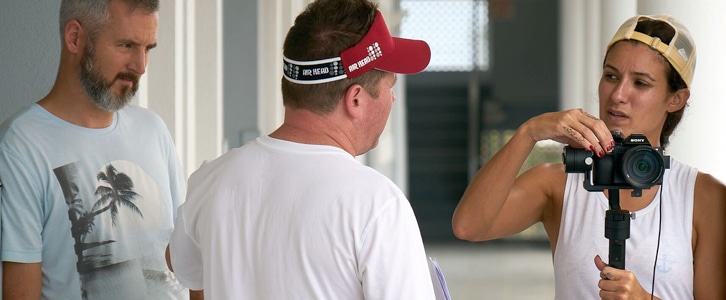 Q: What's the design scene like in the Cayman Islands? How has the place and culture shaped your interest in design?
Our design scene is small. The island of Grand Cayman is 100 Sq miles with about 65,000 people. It can be challenging as a media company because we are all fighting for that one piece of business. I am lucky to be working with my current company because we are the leader in visual content on island. People love our product and want our business.
Cayman Islands has been my home for about 11 years now and it is everything from the people, to the island's culture, to the weather that has shaped my product. We are certified drone operators, and when you get to capture the view of a tropical island, it really shapes our own kind of culture in the way we create visually pleasing.
Q: Do you have other creative endeavors outside of your digital media role? How do you approach continuing to learn or develop creatively?
Sometimes I am asked to do photography for events outside of our company usual business. I've also been asked to design logos for businesses. Having said that, we are currently quite busy so I haven't had much time for anything else lately! I think with this business, you are always following trends, and this tends to lead some inspiration. I am always learning new things, whether it's techniques in editing, or creating digital art through certain platforms. I think it comes natural for me, to continuously learn what is so easily handed to us via the web.

Q: Any words of wisdom for the aspiring creative professionals out there?
Ever hear of the term "Starving Artist"? My elders once told me that I would only make the big bucks if I become a doctor or a lawyer. While this may be true in terms of dollar amount, I had to ask myself what really makes me happy in life? So here is what I know so far: Do what you love and don't let anyone tell you otherwise. Even if it makes you broke (unless money is the only thing that actually makes you happy.)
Doing what I love keeps me sane. Even while I was broke, I was happier. If what you love isn't making you any money, then get a side job. Whatever it is just do it and work hard. The struggle will eventually pay off. Don't listen to your elders in terms of working habits, this is a new era for creative success, and if you do it right, you can be very successful as a creative. While I know the competition is hard in the western world, you need to simply work harder and you'll get there.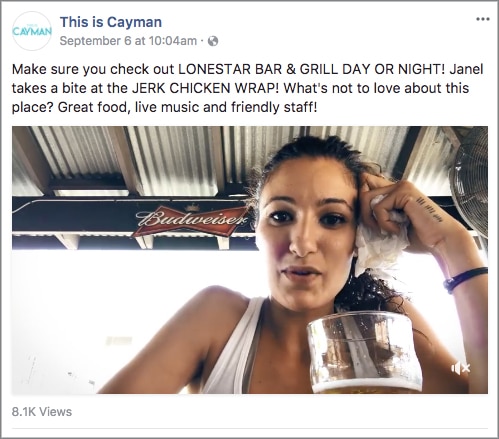 For more information on Janel Damiani or Vagabond Media, visit Vagabond Media. For more information on the Associate Degree in Digital Media program or other fully online degree programs and certificate programs, visit sessions.edu.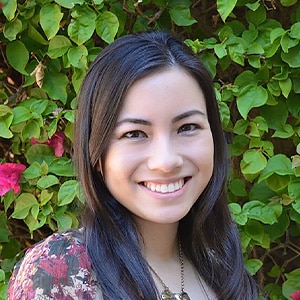 Kimberly O'Hanlon is the Senior Director of Admissions at Sessions College. She held an active role as the Vice Chair for her city's Arts and Cultural Commission for three years, where she managed projects that encouraged cultural diversity and improved livability through art.