How a New Zealand Based Designer Built Her Freelance Career

Samantha Saunders is a freelance Graphic and Web Designer in Tauranga, New Zealand. She's had a passion for design since her early teens, and gained much inspiration from her travels. After earning her Bachelor Degree in Design & Computing and a Diploma in Design & Innovation in the UK, she went on to pursue our Graphic Design Advanced Certificate. Our program helped to open a pathway for her freelance career. We wanted to learn more about how she got to where she is today, so we asked her a few questions.
Q: After studying in the UK you relocated to New Zealand. What motivated this move down under, and what's the design scene like in NZ?
I had always heard that New Zealand was a great place to live, better scenery, better weather, and fewer people than the busy UK. After doing a bit of traveling around the country I settled in Tauranga in the North Island and I started advertising my design services. I had been told that it was pretty easy to work for yourself over here, in fact it was very common for people to work from home and run their business from home in NZ. I did a bit of research into local designers and thought" "Why not give it a go?"

Q: Can you talk about your current freelance business and how you began it?
After learning about web design in one of my Sessions College courses, I began building a portfolio website of my Sessions design projects and also a few real-life projects. I put a small advertisement online on the local equivalent of eBay.
I made sure that my prices were competitive while I was starting out in the industry and gaining experience. It wasn't long before I started getting enquiries, and I was able to put some testimonials on my website. Clients started recommending me to their friends and families and through that I gained more customers and built up a portfolio. I had already designed my business logo, business letter, and invoicing template in a Sessions course, so when it came to invoicing my clients I looked professional already.
When I wasn't working on client projects I offered to do design work for local charities who were in desperate need of better marketing material or a professional logo design. This not only allowed me to help people, but it also allowed me to practice real life projects and get my name out there. As time went on I made sure my number one priority was great customer service as I found that clients kept coming back for future work. Returning customers were just as important as new customers. In fact, about 50% of my customers are returning customers.

As I work online, I don't meet with many customers, as the majority of them live in different parts of the country. Everything is done through email, phone, or Skype. If a customer is local, I usually meet them for a coffee to discuss their projects. Most of my clients are startup businesses who want logos, branding, marketing materials, and flyers.
As the years went on I got busier, to the extent that last year I was booked up for about 3 months at one time and had to turn away customers! The busier I got, the more I increased my prices, and I had more freedom I had to choose what projects I worked on.
What are some recent projects you've done that you are proud of?
One recent logo that I am proud off is the Timbral landscape architect logo because of its simplicity and slight shading on the letter "b." Also, the BTR logo because of its bold colours and simple design and the fabrication logo because I never use gradients, but this one worked well with one.

At the end of last year, I had a bit of spare time and I offered to work on a new logo for a charity called Multicultural Tauranga, who organised events for newly emigrated residents. Their old logo was designed over 20 years ago by their receptionist so I wouldn't really call it a logo. I loved the challenge of listening to their brief and coming up with a range of concepts for them, a design that would not only appeal to their customers, but also to their 80-year-old board members. They were happy with their new and modern design.

What was the attraction to building a freelance career versus working as an in-house designer?
As my partner had always worked for himself from home, it made sense for me to do the same to see how it would go. We both wanted the freedom to be able to have a day off when we wanted or take a holiday when we wanted together. I didn't want to be restricted to a 9-5 job as I was organised, self-motivated, and hardworking I thought freelancing suited me better. Working over the internet allowed me to not only take on local clients, but clients around the country and overseas. So my client base potential was huge.
You talked about how importance of creating a good portfolio starting out. How did it help you get your foot in the door?
After competing my certificate with Sessions College I had a small portfolio in lots of different areas that I was proud of, so that was a great start. I volunteered to design for charities and friends and family and picked up any paying design jobs that were available. This slowly built my real-life portfolio up which gained me more work.
Looking back on it, what things did you learn in your Sessions that have helped you in your career?
I don't think that you can compete in today's world without a website, so definitely being able to build myself a website was a great advantage and saved me money from having to pay someone else to do it.
My Graphic Design Advanced Certificate allowed me to gain experience in many different areas, website design, corporate identity, branding, packaging design, layout and white space, illustration, digital art. So, I was able to offer design services in many areas which was a key advantage over other designers who sometimes only specialized in one area.
Having knowledge of printers and what types of files and bleeds they required was very important, without that knowledge I would not have been able to work with local print shops for my clients. It was great being able to design my own invoicing templates and letterheads on the course, this gave me a great start and made me look professional from day one.
Every year I look back over my portfolio and see an improvement from the year before. It's great to be continually improving all the time. I always thought that you had to be great at drawing or be an artist to become a graphic designer, but with a great knowledge base such as sessions, practice real life projects, constructive criticism, and hard work you can do anything you want to do.
To find out more about Samantha Saunders' work, visit Sami Designs. Visit sessions.edu to find out more about the Graphic Design Professional Certificate.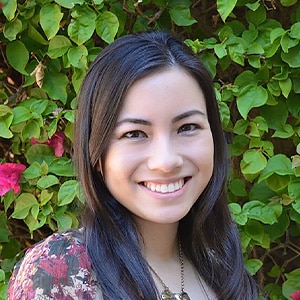 Kimberly O'Hanlon is the Senior Director of Admissions at Sessions College. She held an active role as the Vice Chair for her city's Arts and Cultural Commission for three years, where she managed projects that encouraged cultural diversity and improved livability through art.