Chris Telford Featured in GDUSA Magazine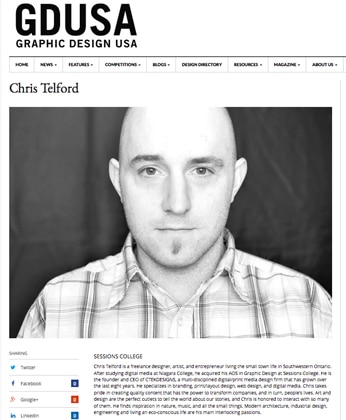 Sessions College proudly announces that Sessions College graduate Chris Telford has been featured in the 2017 Students To Watch Feature in GDUSA magazine. GD USA is a graphic design industry print and Web magazine established in 1963 known for its contests and awards promoting achievement in design.
The GD USA Students to Watch feature is an annual piece showcasing emerging design talent at America's leading design schools. Participating schools include a range of institutions including MICA, SVA, Pratt Institute, CCA,RISD, College for Creative Studies, and Sessions College.
We nominated Chris as our Student to Watch because of his consistently stellar standard of work throughout his program. Almost every month it seemed, Chris had several of his projects nominated to our Student Gallery by our faculty.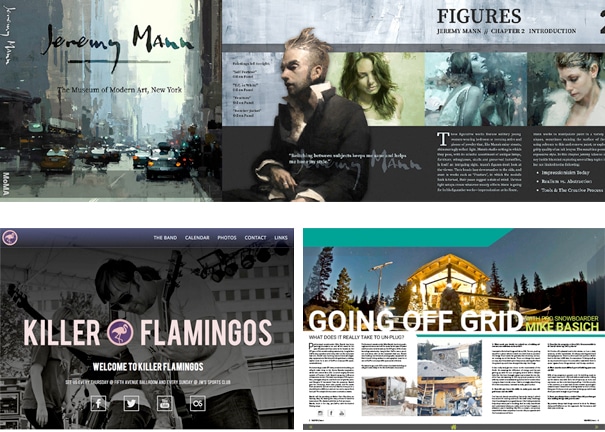 His work stood out for many of the reasons that good design work stands out – because he researched his projects, because he always strove for a high level of craftsmanship or artistry, because he sought out feedback and was always willing to revise projects and improve them, and because he took great care in presenting his work.
As Graphic Design Dept Head Andrew Shalat commented in his nomination for our 2016 Graduate Awards: "Chris consistently produced superior and comprehensive work. His branding, illustration, layout, and composition skills were outstanding. But even more impressive, he produced backup material, evidence of process, and a depth of understanding with virtually every project and every exercise."
Congratulations on the GDUSA Magazine honor, Chris! We look forward to following your creative and career successes in the years to come.

Sessions Staff is a restless soul who loves to share Campus News stories with current and prospective students.