International Student Interview – MICA, Murals, and Macau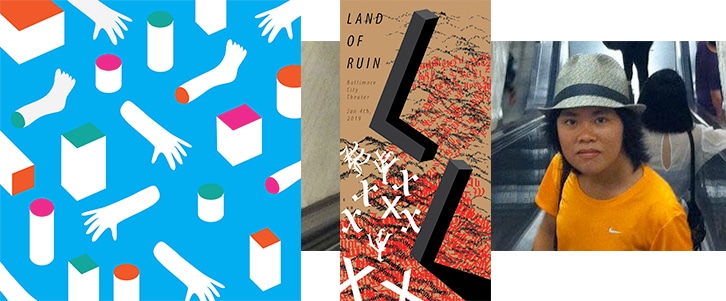 They say that a designer's portfolio is never finished.  One student taking that creative challenge to heart is Macau based graphic design student On On Lao. The MICA graduate is an accomplished illustrator and designer who continues to take classes at Sessions College to develop her core skills, which she sees as problem solving and design thinking. When she is not collecting posters and magazines or playing kendo, she is building a delightful portfolio that showcases her skills.
Q: You are studying at Sessions and you live in Macau. We love having international students – can you describe where you live?
Macau is a city or a Special Administrative Region of China. It had been a Portuguese colony for over 400 years until 1999, famous for its gambling tourism, and the mix of Portuguese and Chinese culture, and certainly a place for foodies. It's located by the sea and adjacent to Hong Kong, a place much more known to the world.
Q: What is the design scene like in Macau and what attracted you to studying online?
Besides fine art, graphic design is probably the most popular path to go among young people who are into 2D art and want to have a creative career here because it's more secure. I believe that most designers are in-house designers working in various non-design companies instead of freelancing, and there are a number of small design firms as well, which offer services like graphic, web, product designs, branding, advertising, video production, animations, and so on.
I earned a B.F.A. in Illustration and Humanistic Studies from the Maryland Institute College of Art in America and I've been working in editorial and book illustration, which relies heavily on the publishing industry and the media for job opportunities. In Macau those industries are certainly not as big and thriving, but there are different kind of creative opportunities if you are willing to explore because there are lot of under-developed territories. For example, I have done children's book illustrations and even a mural. However they usually don't pay well, making it hard to make a living wage as an illustrator alone.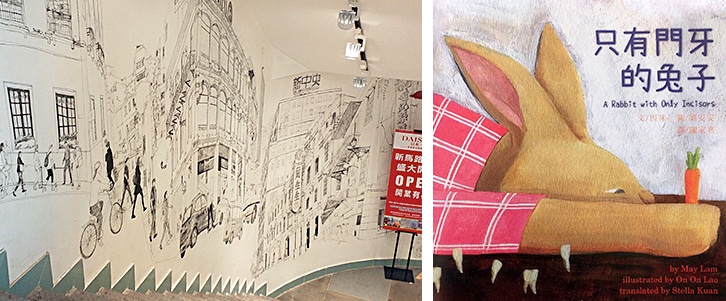 On On's work includes murals and children's book illustrations
I am still working toward the goal of reasonable-income-making-full-time freelance editorial and book illustrator and trying to get clients from the States (and I have had a couple before), but I have come to a point where I feel like I need to be more realistic. Building some design skills will at least allow me to have more opportunities locally if I go on freelancing.
Studying online best fits my situation and needs. With the academic credentials of a Bachelor's of Fine Arts already, an online certificate will add to it. My primary goal of enrolling is to get solid design skills, and the right vocational program will just do it. I am a working freelancer, and new projects can kick in at any time. Allowing me to study at home at my own pace is important.
Q: Why did you choose an online program at Sessions College?
I chose Sessions College because the price was great for the kind of program it offered. I looked at some courses from local and online schools, but they either didn't have the depth I desire or they were too expensive. I was looking to build a solid base in graphic design and I got the feeling that it's possible to achieve so if I enrolled into a Sessions program and worked hard at it. I even customized the program with Admissions staff to make it even more in-depth.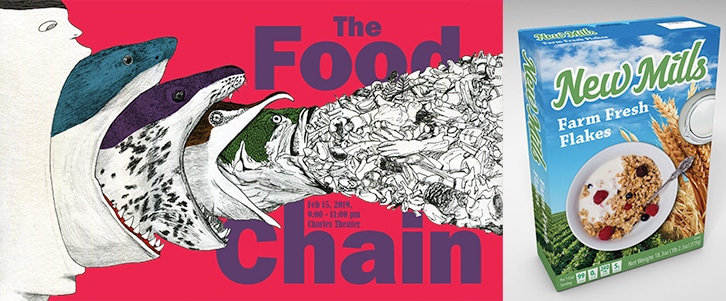 Some of On On's projects at Sessions College
Q: What's your biggest area of growth in the program so far?
My biggest growth lies in the core design skills, getting a sense of what it means to design and to problem solve, the design thinking process, etc., which I am sensitive to because it's different from how I approach an assignment and think when as an illustrator.
My design aesthetic sense also improved, and I started to treat blocks of text/type as shapes and images when needed thanks to the Advanced Typography class, improving my ability to integrate text into a piece of design. My study also helped my illustration practice as I became better at coming up with visual concepts because I practiced visual communication in my exercises. Sometimes simply by thinking about what speaks well to the audience and whatnot helps me out.
Q: When you're not taking classes, what do you like to do? What are your outside passions or interests?
Besides school, I am working on illustration projects for most of day, or spending time promoting myself. Recently I am took on a book illustration project, which is what I want to do. I am also designing it. It's certainly a challenge as I am still learning, but such is fun and I keep learning new things every time I am exposed to projects that I am new to.
I always love visiting bookstore but now I also pay more attention to the designs of the books, and I find myself collecting things like posters, magazine pages, photos, tickets, business cards, and so on more often than before. I used to read on a regular basis, too.
I play kendo, the Japanese version of fencing, in my spare time, which is another whole story.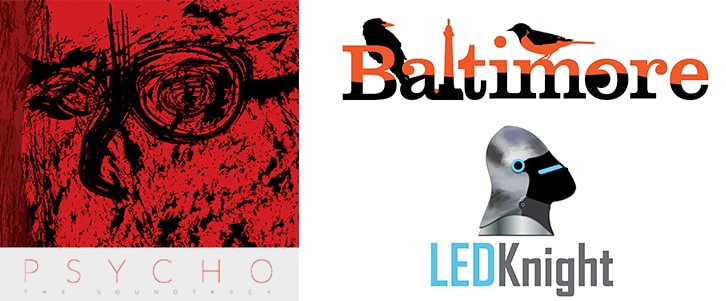 More of On On's project work at Sessions College
Q: What are your professional goals after graduation?
One option will be becoming a full-time or part-time graphic designer of a non-design company, or keep freelancing. Right now I am mostly into book and layout design. We will see!
To find out more about On On Lao's work, visit her portfolio site. To find out more about vocational programs at Sessions College, visit our Vocational programs page.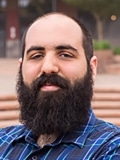 Michael MacNeill is a Student Advisor at Sessions College. In his prior career he has worked as a photography editor and retoucher, and a freelance graphic designer. He loves learning and experimenting with new crafts.