Farewell, Ken Milburn
All of us in the Sessions College community were saddened this week by news of the passing of Sessions College instructor Ken Milburn. After a long battle with a severe medical condition, Ken died on Wednesday in a hospital in his adopted Panama City.
Ken Milburn had been an online instructor and course developer at Sessions College for more than ten years, and was a favorite of staff and students. Ken began teaching at Sessions in 2005, and authored three digital photography courses – Digital Photography II, Digital Photography with Lightroom, and Photo Retouching – that helped the school originate its photography program. By sharing his passion for photography in the online classroom, Ken influenced thousands of students from around the world.
After a long career as a studio and fashion photographer, Ken spent his later years authoring scores of books on photography, including the Wiley Digital Photography Bible. He spent the last ten years of his life in Central America, first in Costa Rica then in Panama, where he seemed entranced by the beauty of his post colonial surroundings.
Ken was a relentless perfectionist who spent many hours critiquing student work and whose teaching was always hard hitting and memorable.  It was impossible to take his class without discovering some obvious area for improvement in your work – and when you earned praise from Ken, it was high praise indeed. As a writer he had a quick wit and an eye for detail that made his courses lively and entertaining.
In his mid seventies, he was still enthusiastic about new technology. If he is up there with the angels, we'd like to imagine him running around scoping out new scenes and subjects with one of his prized cameras. On behalf of Sessions College, our entire team in Tempe wishes Ken a fond farewell. Thank you for sharing your talent and knowledge with the world!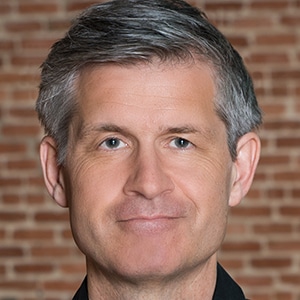 Gordon Drummond is the President of a Sessions College, where he is Director of Instructional Design, among many roles. He's passionate about education, technology, and the arts, and likes to surround himself with more talented people.