Developing in WordPress – New Web Design Course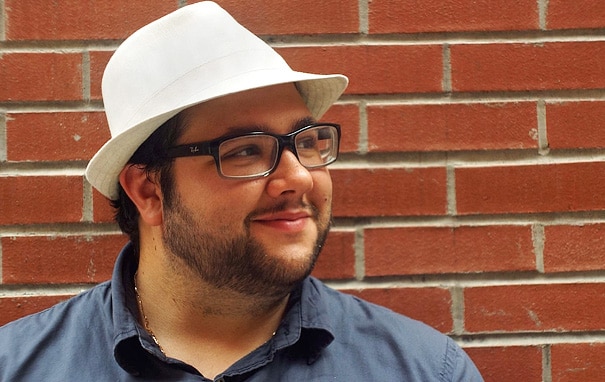 New Faculty member Joe Casabona is working on a WordPress Development course to be released at Sessions College this summer. The WordPress platform has become so ubiquitous for Web site management, it's used by everyone from political candidates to major newspapers to mommy bloggers—and, by Web designers, who need to know how to customize WordPress templates to create client sites and blogs. This week we asked Joe to talk about what makes WordPress so powerful. 
Q: You've designed a lot of complex sites, and you are pretty firm in your love of WordPress for big projects. Can you give a rundown of what it is you love so much about WordPress and why it's so well-suited for so many different kinds of sites?
I love WordPress for a bunch of reasons, number one being the community. There is a great group of people working on WordPress, holding groups, sharing code and information, and more. It's for that reason that WordPress is so flexible, which is another reason I like WordPress so much and why it's so well suited for a wide range of projects. With all of the plugins and themes readily available, WordPress can adapt to just about any list of website requirements.
Q: One great thing about WordPress is its infinite customizability through themes, plugins, widgets, and more. Can you talk a little about why you think it's so important to develop your own theme, instead of using one of the many ready-made themes out there?
I like to draw comparisons between websites and storefronts; if your website looks defunct, people are less likely to use it, just like if you walk by a store front that's not well kept, you probably won't go in. Similarly, you need a website that will stand out and have your own voice; a website that is fitted for your content is better for visitors that a website that has content jammed into a ready-made cookie cutter website.
Q: Can you share with us a handful of your favorite sites that use WordPress and why you like them?
While I don't read it too often, I think NY Post (http://nypost.com/) is a great WordPress site because it shows how scalable WordPress is. Many critics don't think WordPress is efficient or good for heavy traffic sites. This is a site that proves them wrong.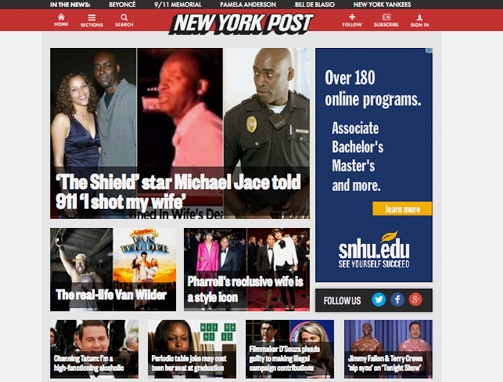 Jeffrey Zeldman's site, http://www.zeldman.com/, is a wonderfully content-oriented site that really puts the focus on one of WordPress' core functions: publishing.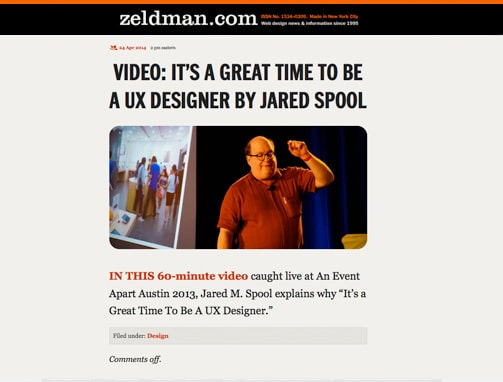 WooThemes (http://www.woothemes.com/) is a website powered by WordPress that also does ecommerce, as well as offer their own ecommerce solution. It really shows how versatile WordPress is, allowing for a wide range of functions from logging in to making purchases online.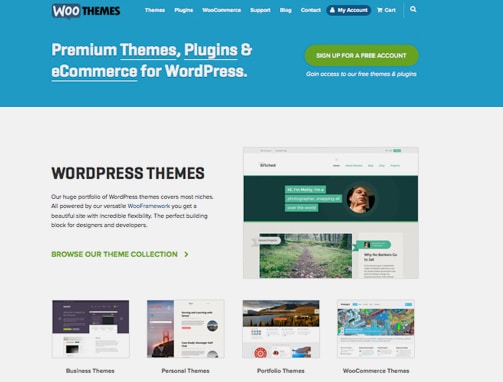 Q: In your course, you go into a lot of detail about "custom post types" for WordPress. Can you give a little rundown of what these are and why people familiar with Web design (but unfamiliar with WordPress) might be excited by them?
Custom Post Types are great because they give you a really easy and robust way to create different pieces of easily editable content. Most CMSs give you a way to create pages and posts, but with Custom Post Types, the possibilities are limitless. You can create an area of WordPress where you can add and edit Business, with for fields for address, phone number, website, and more. This is a much better approach than one big editor that you put information in because you can treat each piece of information individually. This is great for searching and content layout, among other things.
Q: What's the future of WordPress? What is there to stay excited about as we look ahead?
I think the future of WordPress is in applications. More people are shifting from creating just websites to creating fully featured programs that actually perform tasks. A shining example is AppPresser, which will take a WordPress site and allow you to make a native mobile application. On a more granular level, developers are focusing automation and content editing. They want to make WordPress as easy and seamless as possible.
Visit sessions.edu for more information about our Web design programs.  Check back soon for information about Joe Casabona's forthcoming online Wordpress course.

Sessions Staff is a restless soul who loves to share Campus News stories with current and prospective students.