Online WordPress Course
WordPress Development
Everywhere you look, there's another Web site built with WordPress. As a savvy Web designer, you need WordPress skills in your ninja belt. In this online Wordpress course, you'll learn how to develop sites that take advantage of the power, versatility, and community of WordPress. You'll start with the basics of using a CMS and explore child themes, functions, hooks, filters, plugins, widgets, custom post types, and more, all with one big goal in mind: learning the techniques and tools essential to developing excellent WordPress sites.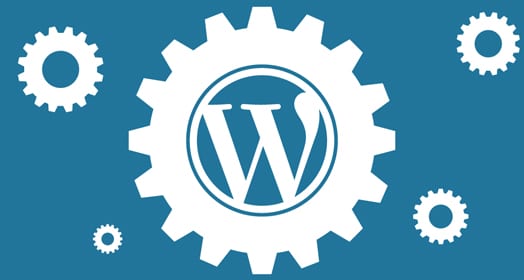 Learn how to develop powerful and versatile WordPress sites!
Develop WordPress sites with custom themes, post types, widgets, and more
Instructor-Led Course
Feedback from design professionals
Creative Projects
Stretch your skills, grow your portfolio
Learn at Your Own Pace
Self-paced and scheduled programs available
Course Outline
1 - What is a CMS?
Sometimes a Web site needs more than pages. When you're trying to develop a site that offers your clients extensive control and collaboration, a content management system (CMS) is the way go. In this course, you'll learn how to develop powerful Web solutions with the most popular CMS in the world: WordPress. In the first lecture, you will identify the fundamental principles and features of major content management systems and explore the history of WordPress. As you build your knowledge of WordPress development, you'll apply it to a course-long project: researching and designing a WordPress-based site for a small local coffee shop.
Project - Site plan and visual mockups
2 - WordPress: A Closer Look
Lecture Two offers an overview of all things WordPress. In this lecture, you will explore fundamental WordPress features, including posts, pages, widgets, themes, and plugins. You'll also learn how to install WordPress on your server and brush up on the PHP knowledge you'll need to harness WordPress's full potential.
Project - Applying themes and plugins
3 - The Anatomy of a Theme
At this point in the course, you'll have a working understanding of WordPress's basic features. Now, it's time to look under the hood and learn the anatomy of WordPress themes. In Lecture Three, you'll explore the directory structure, important files, and template hierarchy of WordPress themes. You'll learn how to modify theme stylesheets and templates, and you'll analyze "The Loop", WordPress's core function for displaying content.
Project - Custom themes
4 - Child Themes and Theme Frameworks
Expanding themes without breaking them is a key idea in WordPress development. In Lecture Four, you'll learn how child themes provide an efficient system for implementing new functionality and styles to a site while retaining parent theme autonomy. You'll also explore how theme frameworks offer a streamlined solution for building new themes without reinventing the wheel every time.
Project - Building a child theme
5 - Hooks and Custom Post Types
One of the reasons WordPress is so popular is that it offers a robust application programming interface (API) that allows developers to talk to WordPress without the need to edit core functions. In Lecture Five, you'll learn how to hook into WordPress and add your own actions and filters. You'll apply this knowledge of hooks to the creation of custom post types, which allow you to expand how WordPress organizes and delivers content.
Project - Custom post types
6 - Widgets and Resources
As you reach the end of the course, you'll have an extensive grasp of how to develop fully-featured WordPress sites that look and act the way you want. In the final lecture, you'll wrap up by learning how to build widgets that make your feature customization portable and powerful. You'll also explore popular third party widgets that offer useful solutions for search engine optimization and more. Finally, you'll survey a handpicked selection of additional resources—WordPress development is a deep subject, and the learning never stops!
Project - Final site design
Course Objectives
Students in this course can expect to learn to:
Identify the fundamental principles and features of major content management systems.
Install WordPress on your server and customize its settings.
Use fundamental WordPress features, including posts, pages, widgets, themes, and plugins.
Recognize the directory structure, important files, and template hierarchy of a WordPress theme.
Analyze the main and auxiliary WordPress content templates and content display loops.
Install and configure a custom WordPress theme.
Use HTML and CSS to modify the stylesheets and template files of a custom theme.
Add new features and sidebars to custom themes using PHP.
Create a child theme that expands theme functionality and design options.
Identify the principles of efficient theme frameworks.
Use hooks, actions, and filters to modify WordPress events with PHP.
Create custom post type plugins with properly configured style and template files.
Build and implement a widget for use with a custom post type.
Install and configure third party WordPress plugins.
Course Registration
Interested in this course? Scheduled and self-paced enrollment options are available. Ask Admissions about taking this course as part of a degree or certificate program.
Course Level
Classes start
Registration Fee
Technology Fee
Tuition
Degree course
3 credits, 15 weeks
Jan, May, Aug
$200
$50/semester
$490/credit
Vocational course
60 clock hours, 3 months access
Enroll today, start tomorrow
$50
$25/course
$949
* Registration fees are nonrefundable after 5 days from enrollment. All tuition includes a digital materials fee for updates to course or program content.
Software and Supplies
To take this course you'll need:
Computer with Internet connection.
Adobe Dreamweaver or equivalent Web page design program.
An account with a WordPress compatible Web hosting service (free services are available).
Basic experience with HTML and CSS, and familiarity with File Transfer Protocol (FTP) programs.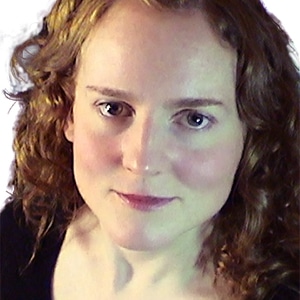 Margaret Penney
is a teacher, designer, writer and media artist.
Course developed by Joe Casabona
The instructors have top credentials and experience and are always there to offer a new perspective, as well as valuable coaching and mentoring. - Myriam Keaton, Associate Degree in Graphic Design.
Enrolling online is easy and convenient.

Chat with our knowledgeable admissions staff to select course and program options.

Complete your registration entirely online.
Did you know? You can take this course as part of an award-winning certificate or degree program.