Online WordPress Course
WordPress for Designers
Everywhere you look, there's another web site built with WordPress. As a savvy web designer, you need WordPress skills in your ninja belt. In this online WordPress course, you'll learn how to develop sites that take advantage of the power, versatility, and community of WordPress. You'll start learning the main attributes of a CMS and explore themes, plugins, ways to install, information and support, functions, pages and posts, headers and footers, widgets, and more, all with one big goal in mind: learning the techniques and tools essential to developing excellent WordPress sites.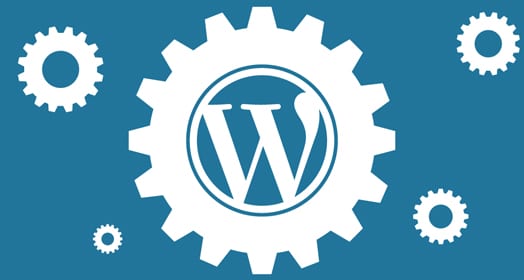 Learn how to develop powerful and versatile WordPress sites!
Develop WordPress sites with custom themes, post types, widgets, and more
Instructor-Led Course
Feedback from design professionals
Creative Projects
Stretch your skills, grow your portfolio
Learn at Your Own Pace
Self-paced and scheduled programs available
Course Outline
1 - Introduction to WordPress
Sometimes a web site needs more than pages. When you're trying to develop a site that offers your clients extensive control and collaboration, a content management system (CMS) is the way to go. In this course, you'll learn how to develop powerful web solutions with the most powerful CMS in the world: WordPress. In the first lecture, you will identify the fundamental attributes and features of the WordPress CMS, how to install WordPress using a web host or locally on your computer, and gain a basic understanding of the WordPress directory structure. As you build your knowledge of WordPress, you'll apply it to a course-long project: researching and designing a WordPress site for a small local coffee shop.
Project - Site plan and visual mockups
2 - Themes and Plugins
Lecture two delves deeper by learning how to use themes and plugins. You will also learn how to create a child theme and the importance of having one. You will also become acquainted with the Dashboard and identify its main features. The lectures wraps up by teaching you how to create pages and posts.
Project - Creating a child theme
3 - Headers, Footers, Menus, and More
These web page elements add a touch of style to a web site. They also give you the ability to maintain a consistent look and feel. Navigation menus help your visitors determine where they wish to go. Understanding how to add and customize each of these components will give you control over the structure of the pages so that you can implement a feature site-wide or simply apply it to a single page or a set of pages.
Project - Creating a page structure
4 - Templates
One of the most powerful features in WordPress are page templates. Page templates are versatile because they allow you to customize a page to do almost anything. They can be created to show specific kinds of data, show members-only type content, customize an ecommerce page, and so much more. You will also learn about the very important files that make templates better and what each one of them do. After completing this lecture, you will be able to create your own page template and use it for a variety of options.
Project - Template design
5 - Adding Users
It is quite possible that you will create a web site using WordPress that will require a team of people that will contribute, edit, and develop the web site. You will need to know how to add users like an editor who is writing a blog or a developer to that adds functionality to it. You also might need to give your clients access. When set up properly, WordPress can allow site owners or their staff appropriately permissioned access to help them keep their site content up to date and fresh. This lecture will teach you how to set up roles for your clients and colleagues.
Project - User setup and blogs
6 - Finishing Touches
At this point in the course, you should have a working version of your WordPress site, but, as always, there are still more things to do. Before releasing a site to a client you have to implement final design changes, test the site's usability, check for broken links, create a 404 page and sitemap, verify that your site is responsive, and test the web site's speed.
Course Outcomes
Students in this course can expect to learn to:
Identify the fundamental attributes and features of WordPress CMS.
Install WordPress either on a web host's server or locally on a computer.
Access the WordPress directory structure and make basic edits.
Identify and research WordPress themes and plugins.
Create a child theme.
Navigate the Wordpress Dashboard and identify its main features.
Create pages and posts.
Add and modify set headers and footers and create a navigation menu.
Install widgets and sidebars.
Explain the purpose of templates and how to create and apply them.
Add users to a site and modify user settings.
Manage user comments and require users to be registered in order to post comments.
Create a 404 page and a basic site map.
Implement basic SEO practices.
Test a site for responsiveness and page speed.
Course Registration
Interested in this course? Scheduled and self-paced enrollment options are available. Ask Admissions about taking this course as part of a degree or certificate program.
Course Level
Classes start
Registration Fee
Tuition
Degree course
3 credits, 15 weeks
Jan, Apr, Aug
$200
$510/credit
Vocational course
60 clock hours, 3 months access
Enroll today, start tomorrow
$50
$949
* Registration fees are nonrefundable after 5 days from enrollment. All tuition includes a digital materials fee for updates to course or program content.
Software and Supplies
To take this course you'll need:
Computer with Internet connection.
Adobe Dreamweaver or equivalent Web page design program.
An account with a WordPress compatible Web hosting service (free services are available).
Basic experience with HTML and CSS, and familiarity with File Transfer Protocol (FTP) programs.
Course developed by Walt Dombrowski
Enrolling online is easy and convenient.

Chat with our knowledgeable admissions staff to select course and program options.

Complete your registration entirely online.
Did you know? You can take this course as part of an award-winning certificate or degree program.