Finding the Time and (Online) Space To Be Creative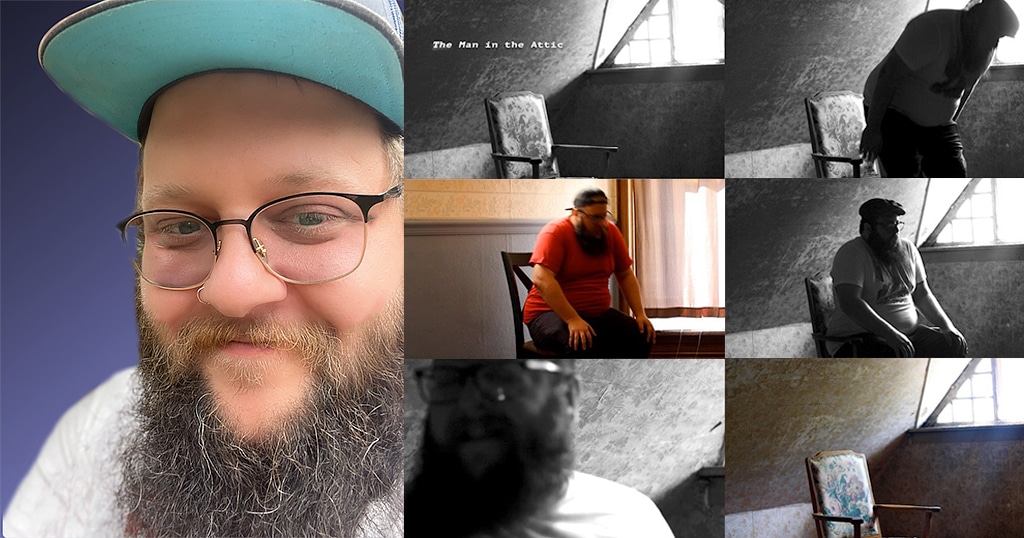 Recent AOS in Digital Media program graduate Nicolas Fairman constantly wowed his instructors with his video projects while in school. In this interview he generously shares his insights into how taking an online program helped him get a creative education that he never thought he would achieve. Better still, he's now applying his considerable skills to a wide range of freelance and in-house digital media projects since graduating!
Q: Nick, can you tell us about your background and why you decided to pursue digital media?
In my young adult years I was in a car accident where I sustained injuries that really changed my life. I found that I had less options for how I was going to be able to provide for myself and my family. I wasn't able to do the physical jobs I had always done so it was time for a career change. I always struggled in school as a child and never saw college as an option in my future. I have always been creative and through some research I found that the way Sessions approaches learning might work for me. Once I started the first semester, I knew that I would not only be able to handle the course load but really prove to myself that I was capable.
Q: How did the flexibility of online study help you pursue your education and fit into your life?
So, I wasn't going to be able to go to school unless it was flexible. While at Sessions I was a stay-at-home dad to two wonderful children. I also started right around when the pandemic hit when things were very uncertain. I also was working freelance jobs in my free time while still creating art and music like I love to. Without the flexibility I just simply could not have completed the program.

Click here to see a compilation of Nick Fairman student work.
Q: What were your favorite projects that you completed during your program and why?
During my time at Sessions I discovered I had a real passion for creating and editing video. I had so many projects that were a lot of fun but I think my favorite would be the music video project. I was able to tackle some hard hitting subject matter while also learning the ins and outs of running on set video production.
Q: Do you have any main takeaways from your program or something that you learned that surprised you?
I will say that after gaining the Associate Degree in Digital Media credentials I feel like there really is no section of digital media that I have not at least dipped my toes in while at school. I can now offer clients everything from photography and video production to logo creation and brand design. The program really covered all the bases.

Q: Now that you've graduated, are you applying your digital media experience to any personal or professional projects?
Yes! I have been working both freelance and hired on jobs since about the third semester of school at Sessions. I'm applying my expertise to professional projects, such as creating videos and reels for professional companies and editing educational videos for teaching professionals. Personally, I engage in activities like creating content, managing my online presence, and participating in online communities. Overall, I aim to make a positive impact professionally and expand my digital influence while staying true to my silly roots.
Q: What advice do you have for someone who wants to pursue a career in digital media?
Be creative and innovative! The digital media industry is constantly looking for new and innovative ways to reach audiences and there are a ton of artists out there. Be creative and come up with new ideas that will help you stand out from the competition. Having your own style and feel to your work can really help similar companies and clients find you.
For more information on our wide range of digital media courses and programs, visit the Digital Media majors page.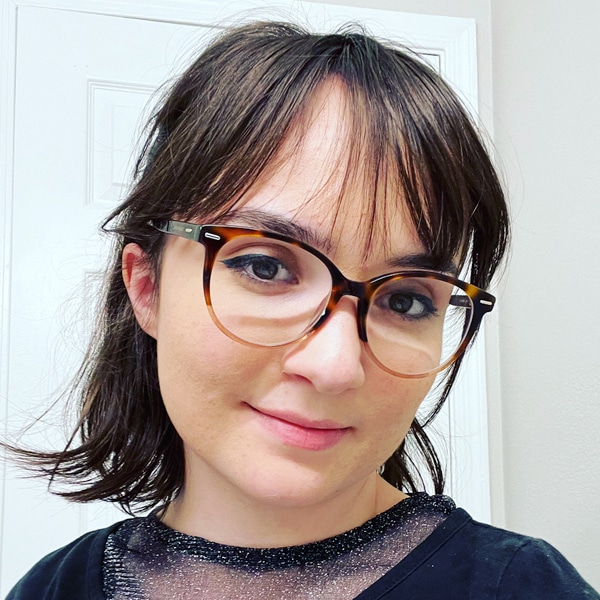 Lauren Hernandez is the Manager, Faculty and Curriculum Development at Sessions College. Lauren is an artist, educator, and former middle-school teacher with a passion for everything art-related. Outside of work, Lauren likes to take care of her plants and hang out with her bird.