Seeking Constant Creative Challenges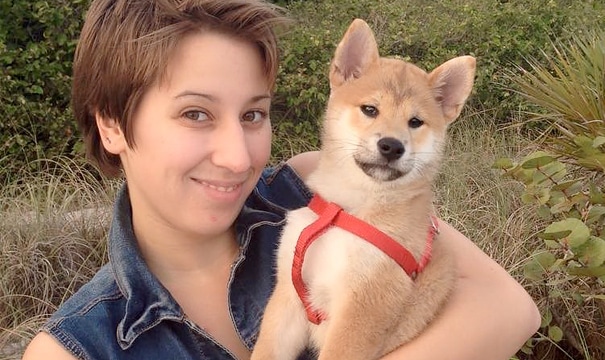 Kelly Owen
Osprey, FL
Graphic Design Certificate 
This month our featured student is Kelly Owen from Osprey, Florida. Already a BFA grad, Kelly wanted to add design to her artistic skills, and was looking for a program that would give her constant creative challenges. Approaching graduation, Kelly has already redesigned a logo for a startup, and wants to work in design for "a real company with an HR department" where she can put her growing design and software acumen to use.
What made you pursue Graphic Design?
I pursued Graphic Design because I already had a large art background with a BFA, but wanted to add to my skill set. Graphic design is in higher demand, and also is a job where one can work for a company on a team; I am someone who highly values collaboration, so I decided that design skills would be a good addition. Illustration has always been my passion, though I felt my skills had plateaued and so I wanted to learn more techniques to try and push myself further.
Why did you choose to study online at Sessions College?
I chose to study at Sessions because I was working part time in Florida and wanted something online. Sessions is an accredited school, and I heard they are one of the first successful online programs, so I trusted that I would get a good education with them.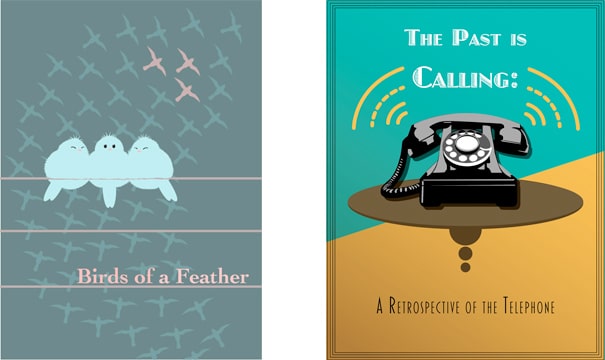 What's the most fun or enjoyable project you've worked on?
It's hard to say what the most enjoyable project was; they were all so different. I enjoyed the show poster project because I was already planning on something along those lines so I had some passion behind it; the Bracelet House poster was very cathartic for me, and I thought it was successful as well. Of course, I am most proud of my Phasion Magazine cover and spread, because they really came out very well, and it was using a new skill, so I was proud of that one because it was something I didn't know I could do.
How do you manage program deadlines alongside your work, family, or other commitments?
I have always found that the more I have to do, the better I time manage—I just don't get very much downtime. I had to take 20 credits a semester when getting my BFA because it's the only way I got things done—one thing to the next to the next to the next…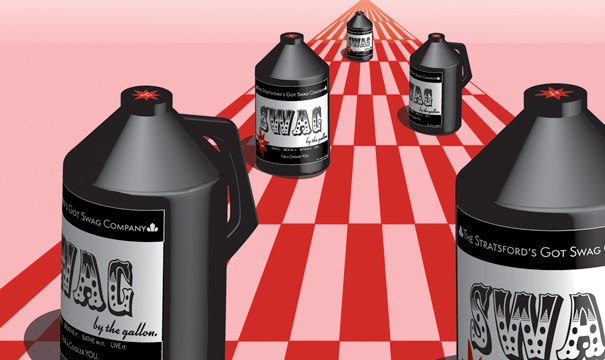 What is the biggest difference you've seen in your work since you've started with Sessions?
The biggest difference is my confidence with design, my feeling for type, and my understanding of InDesign. I previously knew Illustrator and Photoshop, though these skills improved as well. I now find myself seeing signs and logos and saying "My god that is HIDEOUS design! What were they thinking?". I even re-did a logo for a startup company I am starting to work for, for free, just because their logo was so bad.
Describe your goals on graduating from the program.
My goals after this program are to start my career—not just the weird and horrible side jobs I've had over the last year while completing my certificate. I want to work for a real company, doing design, illustrative, or other creative work, alongside a team of like-minded peers. I want the company to have an HR department. Those are my goals. Hahaha.
To find out more about certificate programs at Sessions College, visit our Vocational Certificate and Undergraduate Certificate programs, 

Sessions Staff is a restless soul who loves to share Campus News stories with current and prospective students.