A Travel Photographer Goes to Alaska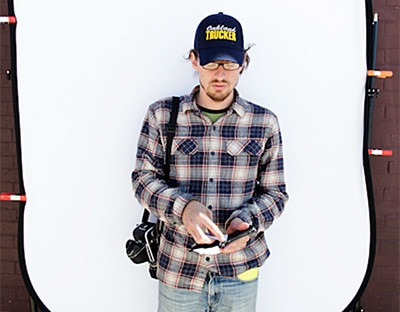 The life of a travel photographer is not all glamour. Sessions College faculty member Matthew Williams would agree—he's been hard at work over the last few weeks putting the finishing touches to his new Narrative Photography course. The course provides aspiring photographers the opportunity to develop the storytelling skills for photo essays and photo stories, including travel photography, a favorite project for him.
To get a flavor for what the course is all about, we interviewed Matthew about an unusual travel photography assignment for the New York Times.
Q: Matthew, your course focuses on visual storytelling in photography. What are some of the key elements in narrative photography?
One of the main aspects of narrative photography is being able to tell a story through an image or collection of images. This can be done in many different ways, some more subtle than others, which will be discussed in the course.
Being able to effectively use camera controls, compositional techniques, and being in the right place at the right time are crucial to weaving a narrative within your photography.
Q: For the New York Times, you did a travel assignment about a unique Alaskan cruise called the "The Poor Man's Cruise." Can you describe the project and how it came about?
This was a unique opportunity for me. It was one of the first stories I pitched to them that they decided to run with, which was an exciting experience. Living in Seattle I had heard of a ferry where you could duct tape your tent to the top deck for three days on the way to Juneau, Alaska. After some research I thought this would be a perfect Travel Story for The New York Times so I spoke with one of their writers and we were off.
Q: On a trip for a major publication, you must need a game plan for getting great images. What kinds of research did you do to prepare for the trip?
For this trip there wasn't a ton of planning or research that I had to do photographically. That said, it's always a good idea to gather as much information as possible before a trip. For this shoot I made sure I knew what to bring to stay warm and dry so I could focus on creating storytelling imagery. I also researched the weather and the towns that the boat made stops in to see if there were any interesting points of attraction. Other than that, for this trip I mainly focused on photographing the people on the boat as they embarked on this unique journey.
Q: On the cruise, you camped on the deck with the other passengers. What was that like?
Camping on the deck was amazing. The weather on the trip was surprising cooperative despite the wind that liked to tear some of the bigger tents' "tape jobs". I decided to bring a bivy sack, a small waterproof cover that goes over a sleeping bag, instead of a tent, which ended up being a great conversation piece. Throughout the whole trip I was focused on capturing people having real moments and experiences that could convey the trip.
Q: You traveled with journalists and editors who were writing an article for the feature. Was your photography influenced by collaborating with writers?
For this story, the writer and I did our own thing, and when there was an interesting subject the writer interviewed or a person I felt was exceptional in a photograph I had taken I would let the writer know that he may want to interview that person.
Since this was a travel story, it was less important to have the quotes of the article line up with the subjects in the pictures.
Q: Back on dry land, you must have had a ton of footage. How do you approach editing down your images so that you can present the best ones to the publisher?
My editing process involves three rounds. Firstly I go through the images once without tagging anything just to see what I came back with. After that I'll go through a second time and flag all the images I think may have a chance, whether it be for a nice moment, detail, or just because it's a beautiful picture. On the third round I make a much more critical edit, which is what I usually end up toning, captioning, and sending to the publication or client.
Q: For any photographer who is thinking about breaking into travel photography, what are some good tips on getting started?
For someone looking to break into travel photography I would suggest being very familiar with the major travel publications. A publication like Sunset Magazine has a very different style than The New York Times for example. I'd also start photographing vacations or trips as if you were on assignment. This will help you build a solid body of work to show potential editors.
Q: Finally, do you have exotic travel projects in your near future? This is your space to make us jealous…
Oh man this is a tough one. I always like to pour over maps and guidebooks, whether it be for climbing trips, kayaking adventures, or to places I'd like to pitch a story. There's nothing set in stone right now, but that has a way of changing pretty quickly.
Visit sessions.edu for more information on Matthew Williams' Narrative Photography course and the Digital Photography degree program. For more information on Matthew Williams photography, visit matthewwilliamsphotography.com.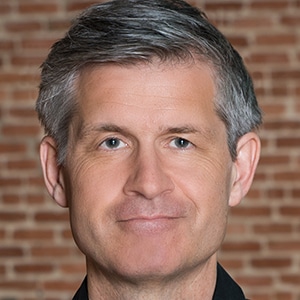 Gordon Drummond is the President of a Sessions College, where he is Director of Instructional Design, among many roles. He's passionate about education, technology, and the arts, and likes to surround himself with more talented people.