Outstanding Graduate Awards 2022
Kylie Welsh is a resourceful designer who loves finding creative solutions. "I appreciate art, but also problem solving," says Kylie. "Graphic design has a large utility factor to it where I'm able to use both the left and right side of my brain. It's a creative 'happy medium' for me. My outside passions/interests all still involve art in some way; I'm into photography, painting, resin crafts, recording music, and I'm trying to get the hang of knitting."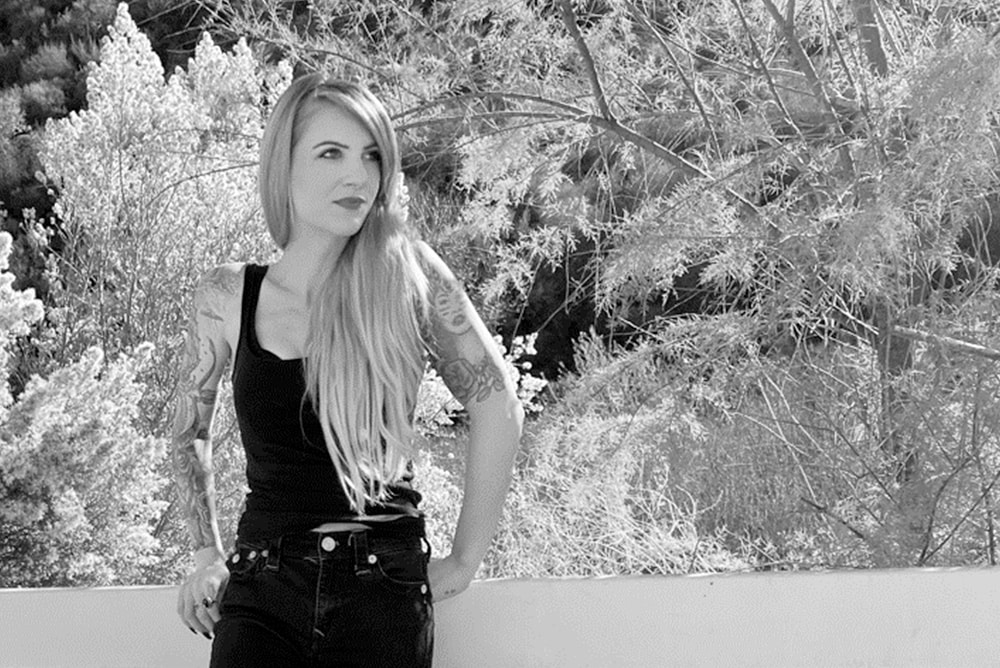 According to Kylie …
Areas of strength: My areas of strength are in branding, packaging, layout, and photo editing. I love and appreciate all facets and disciplines of design, but I feel as though my strengths lie within building from the outside, in. Branding involves creating a unique identity for a business and can get very analytical when it comes to design systems. Sure it needs to look good, but more importantly it needs to work. Packaging is an extension of branding, but with a focus on a 3D space. Layout design exercises the left brain a bit more as we're working with geometry and grid systems; literally putting pieces of a puzzle together. Photo editing is different than these 3 niches, but I enjoy it because I view it as the most creative outlet and it's actually how I became interested in graphic design.
My skills have grown exponentially in each of these areas and I have a much more solid understanding of fundamentals, foundations, and how these disciplines can relate to each other to create a robust visual, emotional, and psychological experience.
Benefits of studying online:  The benefits of studying online are that it allows to students to learn self-discipline, time management, and effective communication. I chose online due to the flexibility in scheduling. I wasn't at a point in my life where 8am classes, parking fees, and long commutes was feasible. Online studying gives a student more freedom to achieve their goals. Sessions allowed me to earn a degree when it was convenient to me.
Who made a difference? My favorite instructor would have to be Andrew Shalat. He truly goes the extra mile to ensure students receive quality feedback; feedback that relates to real world design scenarios.
Creative and/or  professional goals after graduation: I would love to work in-house and be part of a highly creative, collaborative team. My goals are to expand my design knowledge further and contribute to projects that make a positive impact.
Portfolio: kyliewelshdesign.com
"Kylie has a very strong research and development practice that enables her to bring together the strongest mix of elements in an innovative, effective & beautifully designed way."