Outstanding Graduate Awards 2022
Before enrolling at Sessions, Ronald Graham was "moderately passionate about photography, with limitations, of course."  A retired disabled veteran, Ronald found that his passion evolved into "much more, more than I ever expected."
According to Ronald: "Learning how to 'finesse' the art of digital photography has allowed me to grow in many ways. In fact, I am able to look back and compare my previous work to what it is now … quite a notable difference, which, no doubt, will increase my interest and passion to much higher levels."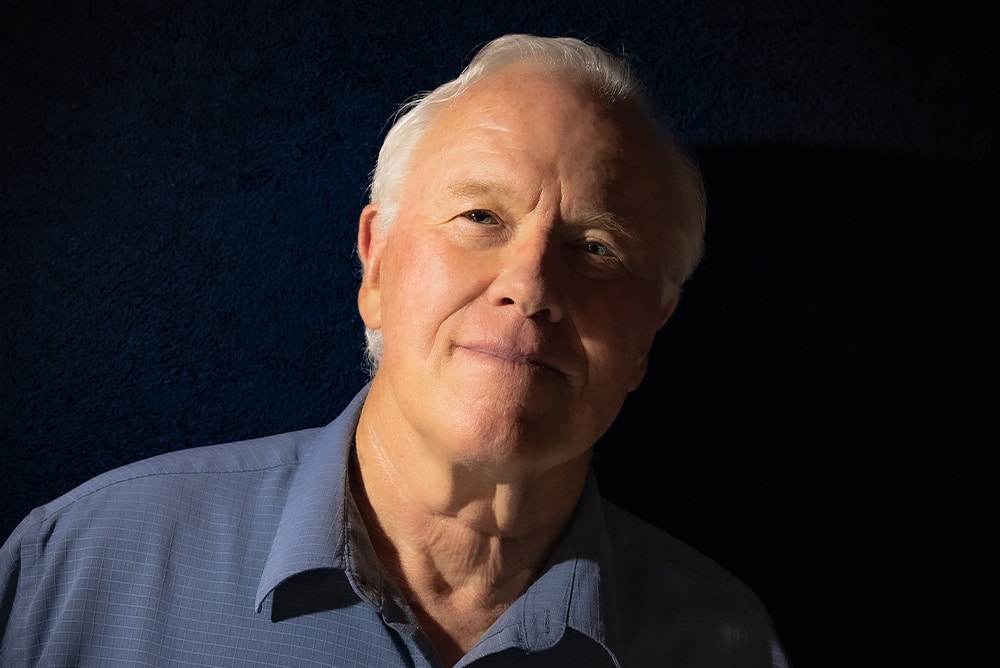 According to Ronald…
Areas of strength: Since I graduated, it is evident to me that I have a newfound love in the post-editing process. It has definitely been an enjoyable process in utilizing some outstanding software applications: Photoshop and Lightroom. I learned so much about these applications while I was at Sessions, but, at times, it was fast and furious trying to absorb the details and functions of these apps.
Don't get me wrong: Although it was fast and furious, I discovered a plethora of possibilities in Digital (Creative) Photography. Since graduating in December 2021, the skills I have achieved with my camera (and subsequently with the different apps) have grown tremendously.
Benefits of studying online: Online learning is new to me. Having done in-person/on-campus in the past, online studies presented quite a different approach. I do recognize the challenges, not only for the me, the student, but also for the institution. It seems to be an ever-evolving process.
Personally, it was completely beneficial. I like to dig into the coursework and absorb it on my own time. Schedules, lessons, assignments, homework, tests, and so on, are all offered within a time period that works for me. What is expected of me is a good fit in this online approach. I had no problem meeting all of the deadlines for homework, interaction with other students, testing, lessons, reviews, and so on.
Best thing about Sessions College: I was very impressed with Sessions from the first day of enrollment. Speaking extensively with Jessica De La Garza during the admission process was a very good introduction to Sessions and what lay ahead for me. Jessica was the best sales person that Sessions could ask for. Of course, getting used to the online classroom process had its ups and downs. However, after a few bumps and some questions and answers to/from my instructors, it was a very "nice ride."
Who made a difference? Personally, I don't like to single out any particular course or instructor. In my opinion, "favorites" can usually be described as something/someone which makes the process enjoyable, satisfyingly productive, challenging, and, honestly, being able to look forward to what's next. That said, what stands out for me in the coursework, as well as the instructor(s), is 2nd semester Digital Photography II – with Taz Tally, and, with an equal sharing of kudos to: 2nd semester, Lightroom – with Felicia Kieselhorst as instructor. Great courses, great instructors, great learning opportunities.
Creative and/or  professional goals after graduation: I graduated in December 2021. Shortly after that, I obtained a domain and I designed my own website. Since then, I have found a niche that suits me: 100% volunteer photography work for non-profit organizations. There is huge number of these types of organizations and I am able to pick and choose those that want to utilize my skills. So far, so good! I'm a busy guy.
Portfolio link: After I graduated, I acquired a domain and designed my own website: https://www.digitalskyes.com/.
"Ron was an exemplary student throughout his time at Sessions. He brought enthusiasm and an eagerness to learn to every assignment. Further, he put in effort to build up his fellow classmates and to engage with them and their work at every opportunity. What a great team player.