Sessions Alumni Makes High School Roar Again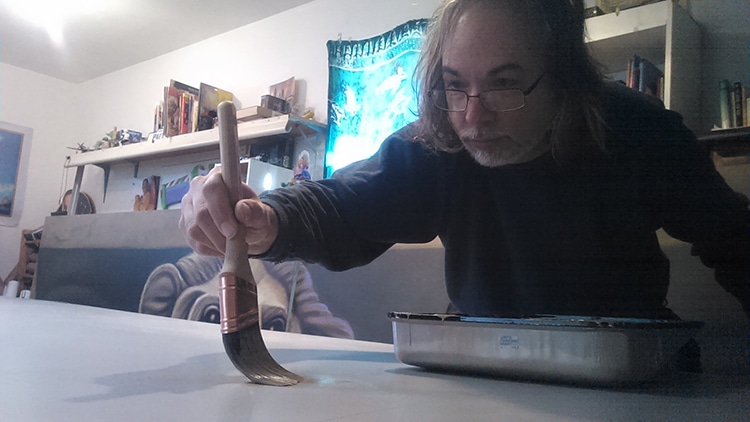 Sessions College Multimedia program grad Paul Coca is a production designer for Michael Curry Design, an independent company that has made the magic happen for Disney, Universal Studios, Cirque du Soleil, among other major entertainment companies. Immersed in physical art-making by day, Paul enrolled in the multimedia program at Sessions College several years ago to expand his digital art and video making skills.
A restlessly creative family man, Paul found a way to give back to his school and community when he painted a mural for his hometown high school. His large scale trompe-l'œil piece caught our attention too. When Sessions College Admissions Director Kimberly O'Hanlon moved to Portland, she discovered that her favorite local muralist was a Sessions grad! 
Here Kim caught up with Paul and interviewed him about his current projects.
Q: You have come a long way in your art career! Can you tell me what motivated you to contribute your artwork so deeply in this town?
Well, Saint Helens Oregon has been my hometown, for the most part, since I moved here from Ely, Nevada when I was 14. I have been doing artwork and murals here since high school, two of which are still around almost 30 years later. I moved from Saint Helens and was living in Portland for a while but ended up moving back because it is closer to my job at Michael Curry Design. And my wife and I wanted to raise our kids in a smaller town. I definitely have an affinity for Saint Helens. I am still good friends with a lot of the people I went to Saint Helens High School with and there are several who continue to live in the area. I also have relatives who live nearby. So I feel very much a part of this community in different ways.
Q: How did this project get started? I read in the Chronicle that you painted the original lion, but it was not able to be saved when the school was repainted. Is this new lion is a reflection of your growth as an artist? 
A few years ago, the school was in preparation to get its exterior painted; I don't think that school had been painted since I started there as a freshman back in 1982. Anyway, the Class of 1996 hired me to paint a mural of a lion on one of the prominent exterior walls. 17 years later, the school's exterior was in bad shape and they were ready to have it fixed and repainted. We discussed the possibility of trying to preserve the original mural but the practicality of doing so made it very expensive and not dependable.
The area around the mural had paint that was starting to crack and peel off. We decided that it was best to paint a new mural after they had fixed the wall. I suggested that we paint the mural on composite aluminum panels that would be installed to the wall instead of directly onto the wall. The reason for doing it this way is that the mural could be removed, temporarily instead of destroyed, if they needed to do future maintenance on the wall.
When the opportunity came to paint a new mural, I realized that my approach to painting has changed considerably since I painted the first one. Nearly 20 years of experience and growth couldn't help but influence the way I would go about painting the new mural.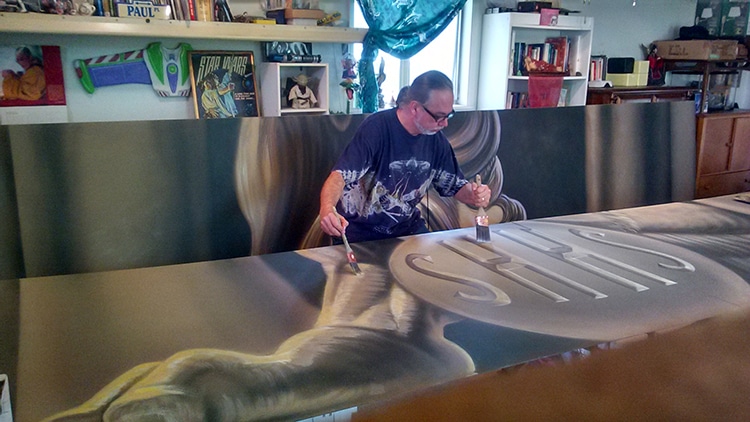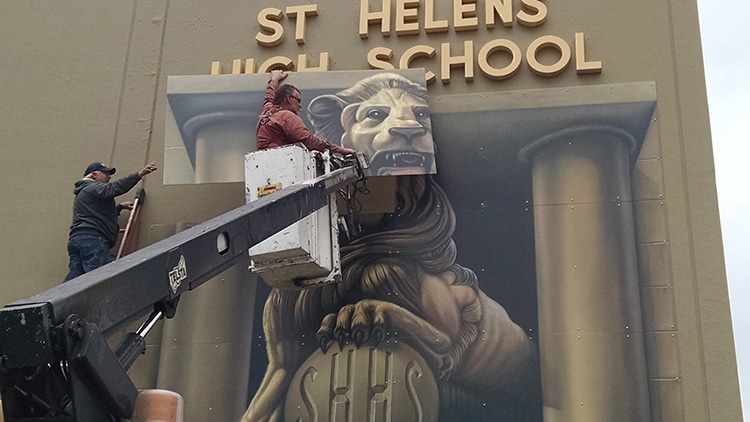 Q: Tell me a little more about your creative process when making the lion. What inspired you to make the lion appear three dimensional?
I have a fascination with trompe-l'œil. It's a technique of painting where you create the illusion of three dimensions utilizing some of the environment that the painting is done in and you take into account the point of view of spectators. In this case, like in the previous mural, I wanted to make it look as if the lion was emerging from the wall. To do this I had to pay attention to how the sun moved across the surface of the building so that way I could determine the generalized place for the highlights and shadows. I incorporated the current color of the school into the mural so that there was consistency with the surrounding environment. This helped to enhance the illusion of three dimensions.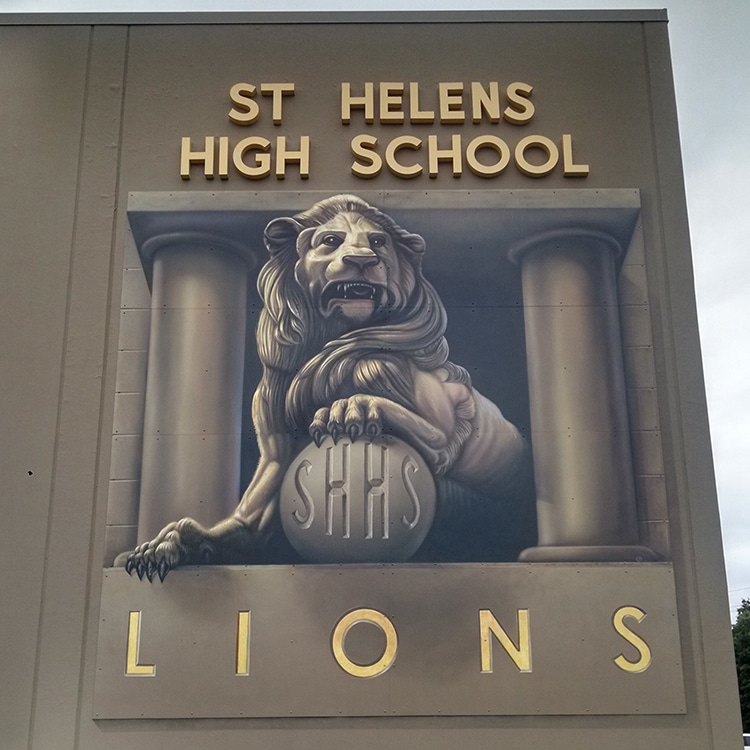 Q: Did you apply the digital media skills you learned at Sessions when it came to the process?
Yes indeed! I utilized my Photoshop skills to test out color and figure out my composition before committing to the final painting. I also used Poser Pro, which was something that I didn't learn at Sessions but I taught myself, to create a three-dimensional model of The Lion and the platform on which it stands. I did this so I could get the perspective and the lighting figured out. Once I did that I took the image into Photoshop and worked out the colors.
Q: What are you doing for work now? Are you working on any creative projects on the side?
I work for Michael Curry Design. I am the paint lead and I have worked there for the past 17 years. We create amazing things for Disney, Universal Studios, Cirque du Soleil, and other entertainment venues. On the side, I am usually involved in some sort of freelance work. Currently I am finishing up the re–release of an illustrated book I published a few years ago that I worked on over the course of 20 years. [In the update] I changed the title from The Butterfly Effect to The Butterfly Paradox.
This time it will be available for Kindle, iPad, and other ebook formats. If all goes well it should be available by October. I am also working out my next illustrated book. In this case, I have been using Photoshop quite a bit to do the painting of the illustrations and building props and sets in Poser Pro as reference for those illustrations.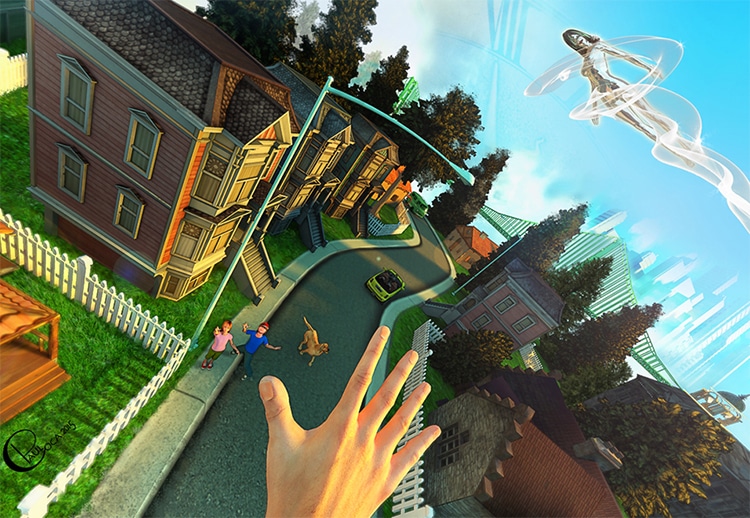 Lucid Sky Dancers by Paul Coca
Q: Can you tell me more about other projects you have done for the community, like the videos you put together for Halloweentown?
Halloween is a big deal in Saint Helens, Oregon. It is the location where Disney's original Halloweentown was filmed and it also the location where they filmed the first Twilight movie. Every year, old town Saint Helens is dressed up into Halloweentown and there are a lot of events surrounding that. They have the Pumpkin Lighting Event and I made a video that promoted it a few years ago. My friend Brian Vaerewyck and the ShoeString Community Players also do a production of Haunted Tours where guests take a tour of the old town area where they hear and see re-enactments of haunting stories based on real events from the area's past. I created videos for the 2014 Halloween season that were projected onto some of the walls in old town for the tour. In those cases I used After Effects, Adobe Premier, and Photoshop, tools I learned from Sessions, to create those videos for the tours.
Q: If you could give advice to the incoming students we work with, all of whom are aspiring artists or designers, what would you say?
My advice would be to treasure and appreciate the experience you are going to get while at Sessions. Use what you are passionate about and find a way to incorporate that into your projects and assignments. If you have kids, like I do, incorporate them into your projects–make it a family affair. Also appreciate the fact that you are getting instruction from an excellent faculty! Do your best and learn from the advice of your instructors and how to improve your assignments. My instructors were all wonderful and I am grateful for the time they took to offer advice and encouragement on my projects, especially Andrew Shalat and Bruce Bicknell. It was a wonderful experience that went way too fast. Make the most of it!
To find out more about Paul Coca's work, visit Michael Curry Design.  Visit Sessions.edu to find out more about certificate programs in Multimedia Arts, Digital Media, and the Fine Arts.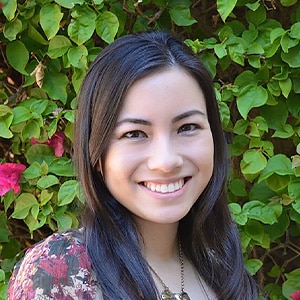 Kimberly O'Hanlon is the Senior Director of Admissions at Sessions College. She held an active role as the Vice Chair for her city's Arts and Cultural Commission for three years, where she managed projects that encouraged cultural diversity and improved livability through art.