The Power of Being Able to Express Yourself Creatively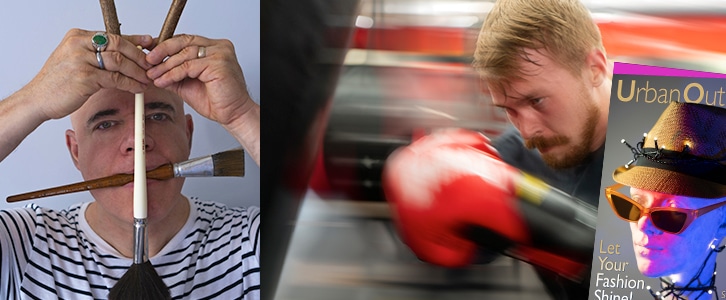 James Warren
Winterville, GA
Associate Degree in Digital Photography
Photography major James Warren is no stranger to artistic challenges or success. As a graphic designer and illustrator in newspaper and magazine publishing with a 13-year career, he has won hundreds of awards for his work creating informational graphics and layouts for the Boston Herald and other publications, in addition to teaching college in the Cape Cod area. At this stage in his career, he is focused on adding photography to his range of talents, and his work has been attracting attention in our AOS in Digital Photography program. We interviewed James to find out about his creative path.

Q: James, we hope your friends and family are healthy and safe. How are you managing during the Coronavirus crisis?
Sheltering in place with my wife Lin, and our two dogs Fee Fee and Momo, I'm managing to get a lot of work done. I find that I can focus on my schoolwork and feel safe that I'm not out among the populace, which can be dangerous since we don't know who is asymptomatic.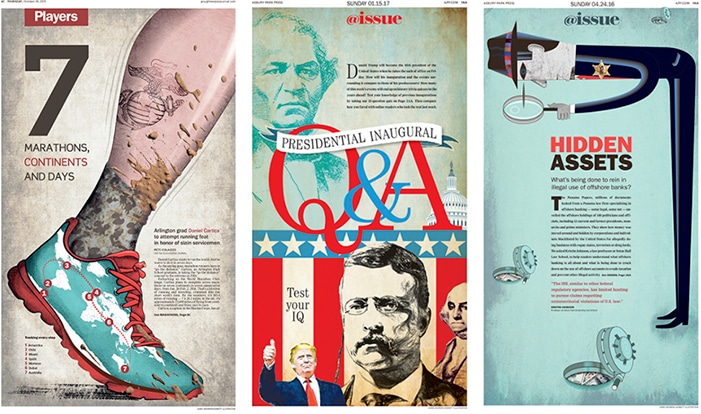 Some of James' award-winning design work
Q: You have had a long and productive career in the art and design field. Can you tell us about some of your experiences and how your passion for art developed?
I have been interested in an art since kindergarten, learning how to draw and just the power of being able to express yourself creatively. That early love of art pushed me along with the encouragement of my parents and friends to go to the High School of Art and Design in New York City. I had to submit a portfolio of work and a long interview to get one of the coveted spots at the school. I learned so much and made connections through the professors and friends to start freelancing, doing illustrations and design for newspapers and magazines. And I've had many staff positions for many different newspapers.
My last position was working at the Boston Herald, in the Seaport District of Boston. I've been lucky enough to win over 200 design awards for my work. And I've also been lucky enough to teach graphic design and illustration for over 13 years when I lived in Massachusetts.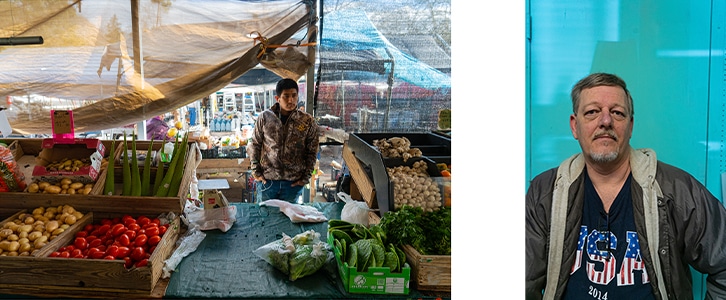 Q: What brought you to Sessions to study digital photography and you see this program adding to your professional experience and marketability.
My goal was to find a school that had a really good program for photography and learn how to become a great photographer. Then bring my art and design skills together with my new skills as a photographer to do commercial work. I think with the photography skills that I am learning at Sessions will get me to the next level and more challenging work assignments.
Q:  What has been your most challenging, fun, or rewarding course? Why?
All of my classes have been great and challenging, but the photography classes are excellent and I'm learning so much! My professor Felicia Kieselhorst Is a very accomplished photographer and a great teacher!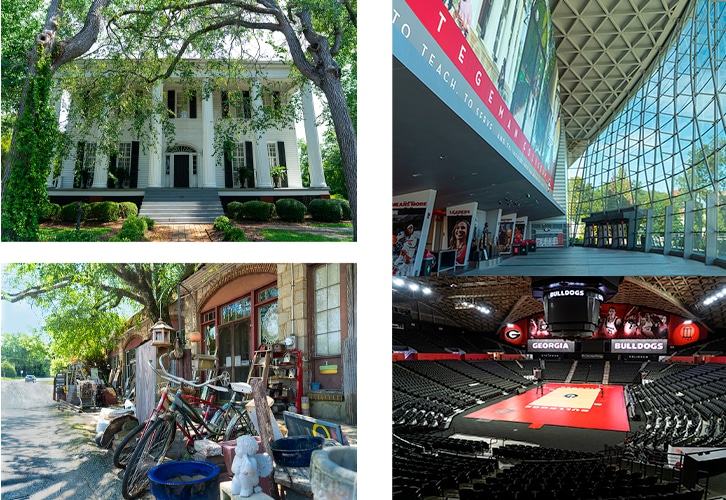 Q. How has the flexibility of online study helped you pursue your education during the coronavirus crisis?
The flexibility of being home, in my studio doing my classwork online, and not having to worry about getting to school during the pandemic, is fantastic! I find that I work harder when I'm at home because I lose track of time and end up spending so much more time studying; and I can do it on my own schedule.
Q: Having experience as both an instructor and a student, what tips for success can you give to those seeking to pursue an education?
Find a subject that you are passionate about. Study as hard as you can, and absorb as much as you can, like a sponge. Approach each assignment as if it could end up being a piece in your portfolio.
To learn more about James Warren, visit his portfolio site at http://jwarren.jimdo.com/. For more information about the AOS in Digital Photography program, visit the Photography Degree program page or speak to an Admissions representative.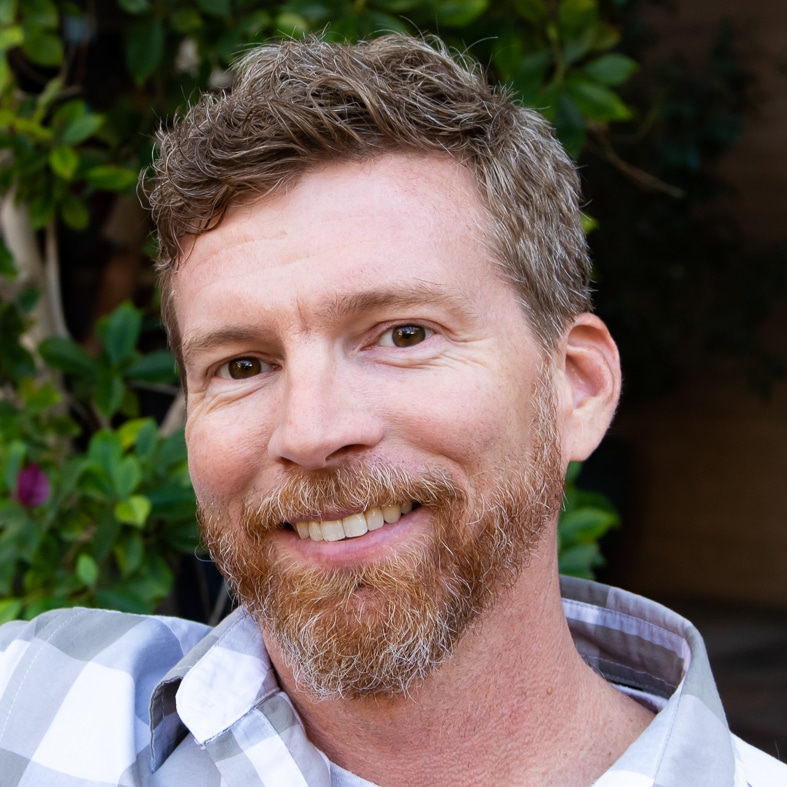 Brian Lorti is our Military Student Advisor. An Army veteran and lifelong learner recognized for his volunteer work, Brian uses his IT background to fix all manner of things.