What Graphic Designers Need to Know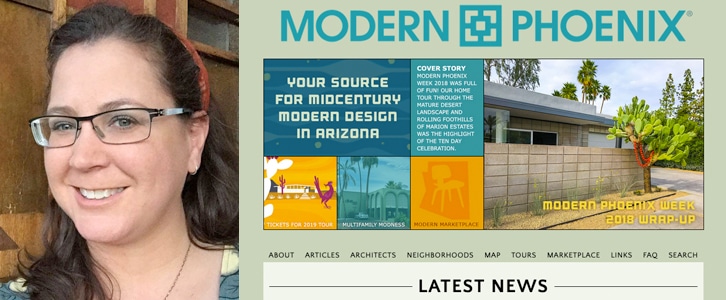 We think graphic designers are supremely talented folks, but what do employers look for? This interview features highlights from our discussion with Graphic Design Advisory Board member Alison King.
Alison is an educator and writer whose midcentury modern architecture and design, ModernPhoenix.net promotes design education movement through message boards, face to face meetups, educational seminars, hands-on workshops, tours, film screenings, art shows, social media feeds and more.
Q: The graphic design field has changed a lot in the last 3-5 years. Who's hiring graphic designers?
Everyone needs design: Tech, retail, PR, small firms, and big corporations. There's a higher demand for social media, video production, social photography, and SEO. Employers seem to want experienced candidates with degrees – but are not always willing to compensate competitively for that. Entry level junior designers need to have 3 years experience and a degree.
Q: What advice do you have for graphic design graduates regarding the job search and interview process?
Get internships as early as possible during school to meet the experience requirement for entry level jobs. (It's ironic that experience is required for entry level, isn't it?). Have a unique leave-behind that is useful rather than landfill and send a handwritten follow-up thank you note. It is better to have a small, good portfolio than a large one that shows poorer work.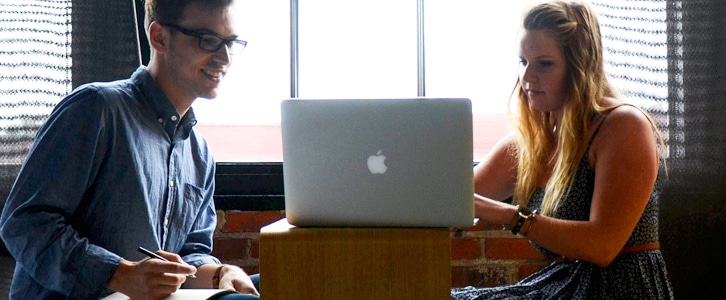 Q: What software or technical skills do graduates need?
You'll need to know Photoshop, Illustrator, InDesign for graphic, and HTML, CSS, and XD for Web. Other programs such as AfterEffects, Lightroom, and Bootstrap are nice to know.
Q: What design fundamentals do graduates need to know?
The list is long: Composition, color, typography, hierarchy, sketching and concepting, general aesthetics, presentation skills, design process, photo retouching, photography, color adjustment, photo compositing, vector illustration, basic copywriting and marketing (CTA, active voice, etc), and a knowledge of design history.
Q: What kind of projects should you have under your belt?
Single page large format designs (flyers and posters), advertisements, magazines and multipage work, photo compositing, basic illustration, basic web pages, social media campaigns, and product design comping.
Q: How should you present your portfolio?
Present your online portfolio first for screening compatibility and your physical portfolio to show attention to craft and presentation. It is totally fine to have a Behance, Squarespace, or Adobe Portfolio as long as the format does not the hinder presentation of the material. Web designers should craft their own online portfolios.
Q: What types of portfolio projects do you expect to see from a graphic designer?
I'd look for at least one or two good, meaty, large, multi-piece campaigns, and at least one advertising campaign. At least one piece that is purely typographic. One illustration or photocomposite. One piece that involves dimensionality (eg. environmental graphics) or paper craft (eg. a package). One piece that shows an area of specialty or passion.
When I am looking at a portfolio I'm looking as much at their ability to edit as their ability to create. If they let some stinkers in that shows me they are too attached to poor work and are not listening to the advice of their mentors. And that tells me a lot about them.
Q: Tips for cover letters, resumes, and portfolios?
Spellcheck. Get a competent proofreader to help you as well. Every time, every update. Always. Unless you are a great writer, less is probably more. No infographics in resumes, they are meaningless. Don't over-design your resume because it is going to constantly change. Smaller type is usually better on resumes. Stop using colons, they're a holdover from the days of typewriters. Use hierarchy instead. Three levels of hierarchy is probably enough for a resume. Customize the cover letter and portfolio to the job.
Q: What professional skills and attributes are employers looking for in the interview and beyond?
Attention to detail, getting along with others, taking initiative, willingness to learn and try new things, communication, acceptance of feedback, and being attuned to pop culture and trends.
Q: Once you've got the job, what do you need to know to thrive in the workplace?
Schools can train you to be a good designer but it's harder to train you to be a good person. Be dependable. Make yourself as indispensable as possible. Ask if there is a mentorship program — even if there isn't it will make your intentions clear to anyone listening. Insist on professional development such as workshops and conferences from your employer.
Visit sessions.edu for more information on applying for online degree and certificate programs in graphic design. The Sessions College Advisory board is a veteran group of design industry educators and hiring managers. In an annual series of meetings and interviews, our Advisory Board conducts a workplace assessment and program review to ensure our programs keep adapting to changes in the market.

Sessions Staff is a restless soul who loves to share Campus News stories with current and prospective students.