2016 Student Ambassadors
Student Ambassadors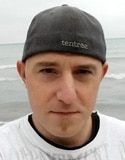 Chris Telford
Associate Degree in Graphic Design
Chris Telford is a freelance and digital media artist living the small town life in Southwestern Ontario, Canada. By taking the career scenic route, he spent four years in the trades working as a carpenter and plumber apprentice. With a passion for all things art and design, Chris decided that it was more important to take a chance on doing something he would love—what started as a hobby quickly transformed into a career. After studying digital media in high school and design at Niagara College, he understood the importance of foundational skills and being multi-disciplined. Chris is the founder, owner, and operator of CTEKDESIGNS, a company he has run for the last eight years, and with the help of Sessions College he is slowly building up the skills and experience to see his dream of becoming a professional designer manifest into a reality. Using his imagination and creativity daily has helped Chris become the designer and person he is today.
Chris's story
"Choose a career you love, and you will never work a day in your life (Confucius). Graphic art has the power to inform, to teach and motivate people, and to create meaningful work for others is truly a blessing. Design and all forms of visual communication have been my passion, my voice and my therapy. At Sessions I get to constantly work at my craft, develop new skills each day, and grow both as a person and as a designer. I was looking for a degree program that was flexible, affordable, and one that provided a diverse range of course material—Sessions College was my answer. We become immersed in this great community of talented like-minded people, and our collaborations with fellow students and teachers help build confidence and that extra drive to create quality work. The deadlines, the projects, the teachers, have all prepared me to be a successful designer in this exciting industry."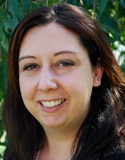 Jennifer Bates
Undergraduate Certificate in Web Design
Jennifer Bates is a business and management college professor and a mother of two who has a diverse background from being a graphic artist, former volunteer EMT, customer service representative, special events coordinator to spending over a decade in her state courts as a court clerk, mediator and coordinating a state arbitration program. As an educator, she currently helps students plan, create and implement business start-up plans at her local community college and teaches leadership, management and group theory virtual classes. In the summer of 2015, she founded a freelance business specializing in business identities, career and business training. Her love of art started at a very young age. She remembers being hooked on art competitions from winning a 4-H poster contest in 2nd grade. In high school she attended trade school for graphic arts and went on to earn her county college fine arts associates degree. With business ownership in the family, she had the goal to be a manager or enterpriser one day. She continued to Thomas Edison State College in Trenton, New Jersey to earn a Bachelor's in Liberal Arts and Masters of Science in Management, with a concentration in Organizational Leadership and Online Learning. 

After over a decade plus working outside the creative arts field, Jennifer longed to get back to her creative roots and find a school that allowed the flexibility to raise her young family and still allow her to refresh her graphic arts skills and explore a new area of web page development and design.
Jennifer's story
"I knew I was not fully happy in my former career that did not allow creativity and the love of design. After much thought, I researched and found Sessions College. I attended a webinar and enrolled shortly after. I made that much needed career switch to solely education and freelancing within the same year. I am excited to be able to refresh skills I learned originally over a decade ago and learn an entire new creative path in web design. I also want to take my business skills as an educator and help my students even more with my new skills in creating rich virtual announcements and web design in the virtual class platforms. Session's flexible on-line classes help me pursue my own goals of my design business. The lessons focus on all types of learning styles… visual, audio and hands-on. Sessions College of Professional Design helps me in balancing my busy life of on campus and virtual teaching with business start-up and being a wife and mother. I am glad I found this college."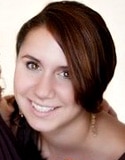 Eladia Laines
Associate Degree in Illustration
Eladia Laines is an aspiring artist who uses many mediums to express her creativity. Ever since Eladia was small, art has been her passion. Eladia is thrilled when she can use her skills in any way whether that be traditionally through pencils, pens, paints, or paper crafts or through digital media such as Adobe Photoshop and Illustrator. Her professional projects include creating pieces for companies to use as props in commercials and storyboarding. She also works on personal pieces to sell to art lovers like herself.
Eladia's story
"I have always been artistic but lacked the discipline from formal schooling. After searching through many schools I was thrilled to find Sessions College. It was fully online which was essential for me. I am a full time employee and also have many obligations outside of work, but I really wanted to better myself though school. Many other schools were either too expensive or lacked good reviews. Sessions made everything possible!"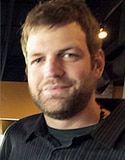 Michael Jorke
Undergraduate Certificate in Graphic Design
Michael Jorke is a chef looking for ways to branch out of his comfort zone and use his creative ability. In high school, he took vocational classes in graphic design and realized that's where his true passion is. As a father of two children, he doesn't have a lot of free time but when he found Sessions College, he knew his dreams of going into graphic design could be a possibility.
Michael's story
"I have always had a passion for design and art. Although I enjoy cooking, the hours can be sporadic and leave little time for a family. Going into design will give me a chance to be passionate about something I enjoy and give me a better quality of life. I give thanks to Sessions for making my dreams possible."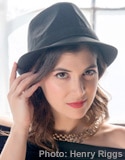 Rachel Davis
Graphic Design Advanced Certificate
Rachel is a career marketing/communications expert by day, offering dedicated on-site consulting to various organizations. She brings that same level of attention to any venue she participates in as a photographer, creative, and student. Rachel has an avid desire to grow her craft. Photography, modeling, and design have been a big part of her life throughout the last 10 years and she has a desire to expand her knowledge in graphic design, branding and user experience. With a vision for creating a final product that is in line with each client's background, interest, intent, and aspiration, she hopes to help bring thoughtful, effective design to the start-up community. She embraces the opportunity to bring together strategy with design.
Rachel's story
"I have always been interested in the creative aspects of life; seeing things around me that inspire, whether it be in nature, in art, or even in other people. My goal is to be able to bring a thoughtfulness and strategy to design so that it's not seen as an afterthought in the business and start-up world, but rather an integrated part of everyday life. Exceptional and mindful design can make a world of difference for a company or product, it can draw people in, keep them there, motivate them, and energize them. I want to bring the energy that I feel when designing to the client, I want it to be catching, to spread to them in a way where they feel excited about what's next."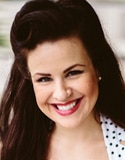 Kelsey Waild
Graphic Design Professional Certificate
Kelsey started her career at a marketing consultancy working with Fortune 500 companies, then moved onto working with a startup tech company. Though she learned a lot at both of these jobs, she felt that something was missing. Kelsey's love of art and aesthetics led her to desire a graphic design career, but the idea of going back to college for another degree seemed daunting and out of reach. Taking a Professional Certificate in Graphic Design allowed her to chase those dreams without changing her day-to-day life. She is now the owner of Honey Side Up Creative, where her freelance graphic design work including brand identities and hand lettering.
Kelsey's Story
"Sessions College helped me finally chase my graphic design dreams and gave me the confidence to start my freelance business. I love that this program didn't feel like it was taking over my life; I got to be very flexible with my schedule and work at my own pace. The lessons are really well done and intuitive for online learning. I even discovered some new passions while taking these courses! I'm now building my dream job and I absolutely love what I do, thanks to my Graphic Design courses at Sessions."