Advanced Certificate Programs
Looking to build a deep and broad portfolio of creative work? Professional Certificate graduates can enter the Advanced Certificate program and create a customized program, choosing from a range of specialized concentrations.
Build on the foundation established in the Professional Certificate with challenging hands-on projects help you hone your work in Print Design, Brand Identity, Web Design, or other creative areas. It's the perfect program for adult learners with diverse interests.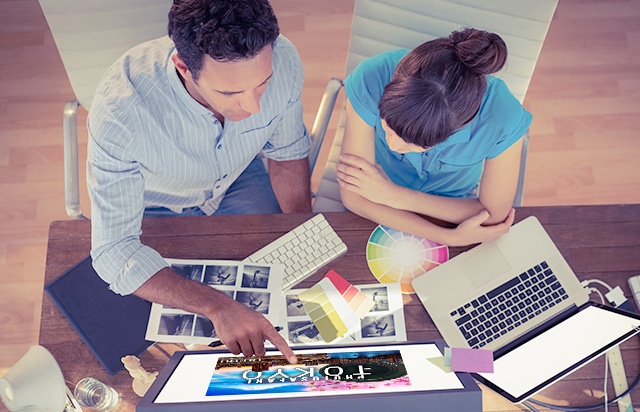 Select Our Recommended Concentrations—or Create Your Own Learning Path
Advanced Certificate Concentrations
How it Works
Advanced Certificate students may choose from 12 concentrations in a range of subject areas. Each concentration is a 3-month program.
Enroll directly into the 12-month Advanced Certificate—OR add Concentrations after you complete your Professional Certificate.
Choose our recommended Concentrations—OR add any available Concentration.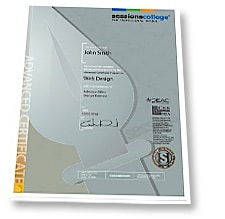 Graduates earn an Advanced Certificate with Concentration(s).
Illustration Concentration
Design Business Concentration
Advanced Software Concentration
Advanced Web Design Concentration
Take your Web coding skills to the next level, with CSS, Bootstrap, JavaScript, and Web fonts.
5304 Bootstrap Using Dreamweaver II
7116 Javascript for Designers II
5415 Advanced CSS Layouts
5216 Web Typography
Recommended for: Web Design Advanced Certificate.
Freelance Concentration
Choose any 3-4 courses from our available Vocational course list to create your own 180 hour program.
Course A
Course B
Course C
I feel that the overall quality, composition, and complexity of my work have improved immensely. I feel more comfortable taking risks and exploring different design approaches with the skills and knowledge I've acquired.
Erin Stenzel, Marketing Design Advanced Certificate
Advanced Certificate Programs
Graphic Design Advanced Certificate

Web Design Advanced Certificate

Multimedia Arts Advanced Certificate

Marketing Design Advanced Certificate

Digital Arts Advanced Certificate

Fine Arts Advanced Certificate