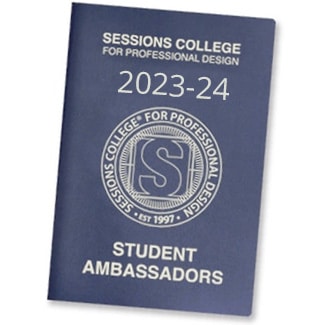 2023-2024 Student Ambassadors
Student Ambassadors
The Student Ambassadors are a group of volunteer students who represent the Sessions College experience. They provide school administrators feedback on institutional strategy and planning and participate in outreach and events.
Student Ambassadors achieve these goals by working closely with Education and Student Services teams. Since 2010, this annually elected group has been an important part of the growth and development of Sessions College.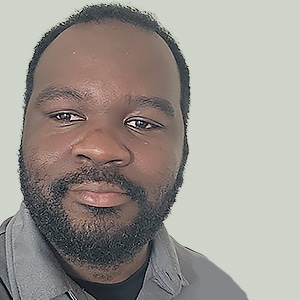 Alexander Fitzgerald
Originally from Augusta, Georgia, Alexander Fitzgerald is pursuing an AOS in Digital Media. Now residing in Richland, Washington, Alexander's passion for video editing and filming ignited during his teenage years. This passion led him to create content for YouTube, where he witnessed the growth of his channel, amassing an average of 30,000 views per video. Recognizing the potential to transform this passion into a fulfilling career, Alexander chose to study digital media at Sessions. Beyond his academic pursuits, he holds a role as a production assistant at KEPR-TV, Richland's local news station. With a fervor for television production, Alexander aspires to continue his journey in the television industry, crafting impactful narratives and delivering high-quality content.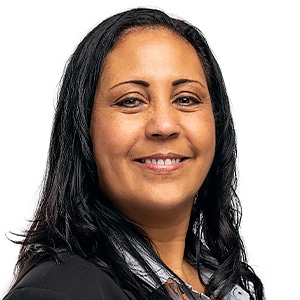 Denise Downs
Bachelor of Fine Arts in Graphic Design
Denise Downs currently resides in Tacoma Washington and she is a part time student working towards my BFA in Graphic Design. Says Denise: "I've been blessed to work in a marketing department in a support role. When the pandemic hit, my job was in jeopardy and for the first time ever I was in fear of being unemployed. It was at that point I decided I needed to become more valuable in my role at work or look for a new career field altogether. I decided to try school but was afraid it would be too hard trying to juggle both my studies and a full-time job. I decided to test the waters by enrolling in the Marketing Design Certificate Course. The program helped me to gain a sense of purpose again and regain my self-worth. When I completed the certification course, I decided to continue my education, so I transferred into the BFA in Graphic Design program. My goal is simple. I plan to use the talent and skills I've acquired through Sessions college to further support the team I work with while exploring freelance work in my spare time."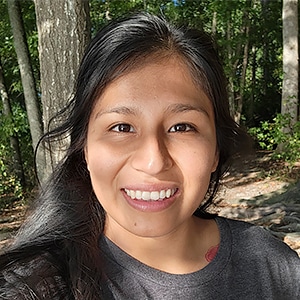 Elizabeth Brown
Elizabeth Brown is a mom and a Raleigh-North Carolina based artist who discovered her passion for drawing and painting when she was a young child. She has gone on and begun pursuing her BFA in Illustration at Sessions College. In her free time she enjoys hiking, painting, running, dancing, video editing, and making zines. Elizabeth is originally from Bolivia, but was adopted and grew up in North Carolina and has traveled to various places due to her time spent in the military. Her current goal is to finish college and continue working on making books and zines. Elizabeth looks forward to applying her knowledge and skills as she establishes her freelance career.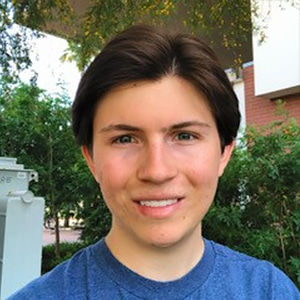 Ian Richmond
Web Design Professional Certificate
Ian Richmond is a multimedia graphic designer and part-time student at Sessions College for Professional Design from western Colorado. After obtaining a Bachelor of Arts in Digital Design from Grand Canyon University, Ian began working at internships and volunteer positions to build genuine experience. He eventually discovered a love for designing visual materials for print and social media—such as flyers, brochures, banners, business cards, and infographics. Ian now aspires to expand his HTML, CSS, JavaScript, and Dreamweaver knowledge by becoming a Web Designer.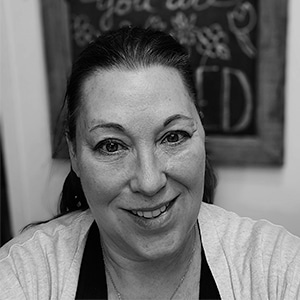 Kimberley Holtmann
Digital Arts Professional Certificate
Kim Holtmann has been drawing and painting since she could hold a crayon. She will tell you that it's in her blood since both her mom and grandmother were artists. Although Kim is skilled in many artistic mediums—charcoal, watercolor, stained glass, clay, fiber—she primarily works with acrylic paint. Kim has been teaching for about fifteen years and had taught from early childhood through high school students in many different types of educational settings. She loves sharing art with others and teaches art and photography virtually during the week to middle school and high school students in Florida, Alabama and her home state of Missouri. Additionally, Kim owns Brushes & Blessings, a mobile paint party business. She hosts social painting events to further share her love of art with others. Kim is pursuing a Digital Arts Professional Certificate PLUS to add to her artistic skills and better guide her middle school and high school students to become better artists.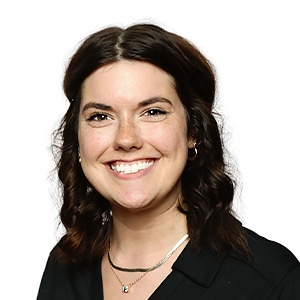 Shelby Payne
Shelby Payne is a dedicated graphic designer with a passion for crafting captivating brand experiences. With two years of professional experience, Shelby has established herself as a skilled practitioner in the art of visual communication. Currently attending Sessions College for an AOS Degree in Graphic Design, she remains committed to refining her skills and expanding her knowledge in the field.
Proficient in various aspects of graphic design, Shelby has developed a particular interest in user experience (UX) design. She understands the critical importance of creating user-centered interfaces that are intuitive, accessible, and visually engaging. Through her designs, Shelby strives to elevate user interactions and construct seamless experiences that leave a lasting impression.
Beyond her design work, Shelby is a passionate advocate for community service, serving as the Secretary for the Emerald Coast Children's Advocacy Center's Young Ambassador Board. Their commitment to making a positive impact in the community exemplifies their dedication not only to design but also to social responsibility.
Shelby Payne is a passionate graphic designer with a focused dedication to UX design. Her journey is one of continuous growth as a designer, all while making a positive and lasting impact in the industry. Her unwavering commitment to excellence propels her forward, and the future is filled with exciting possibilities for her in the world of design.
PAST STUDENT AMBASSADOR GROUPS
Our profound thanks to past Student Ambassadors for their invaluable input, participation, and inspiration!
Bobbie Villarruel, AOS in Graphic Design
Brandi Kambalov, AOS in Illustration,
Maggie Brownstone, BFA in Illustration
Micky Jordan, BFA in Graphic Design
Nick Fairman, AOS in Digital Media
Samantha Nelson, BFA in Graphic Design
Zach Haselow, BFA in Graphic Design
Camryn Burkholder, Professional Certificate in Graphic Design
Cedric Thompson, Associate Degree in Graphic Design
Rina Hatano, Advanced Certificate in Web Design
Janelle Dohve, Associate Degree in Digital Photography
Nico Hicks, Associate Degree in Illustration
Sruti Rajagopalan, Professional Certificate in Digital Arts
Zahra Rhodes, Associate Degree in Graphic Design
Sabrina Timmermans, Associate Degree in Web Design
Kerstin Briar, Associate Degree in Graphic Design
Rachel Herring, Associate Degree in Graphic Design
Paolo Fulgenzi, Associate Degree in Illustration
Julianne Anderson, Associate Degree in Graphic Design
Ashley Rich, Marketing Design Advanced Certificate
Katie Nelson, Advanced Certificate in Graphic Design
Kerstin Briar, Associate Degree in Graphic Design
Thomas Trudel, Professional Certificate in Multimedia Arts
Alicia Hernandez, Associate Degree in Illustration
Julianne Anderson, Associate Degree in Graphic Design
Sharon Capps, Associate Degree in Graphic Design
Charissa Struble-Rate, Associate Degree in Graphic Design
Shaun Edwards, Undergraduate Certificate in Graphic Design
Aileen Perez, Graphic Design Advanced Certificate
Ivan Hunt, Associate Degree in Digital Photography
Alison Howard, Graphic Design Professional Certificate
Gillian Butler, Associate Degree in Web Design
Chris Telford, Associate Degree in Graphic Design
Jennifer Bates, Undergraduate Certificate in Web Design
Eladia Laines, Associate Degree in Illustration
Michael Jorke, Undergraduate Certificate in Graphic Design
Rachel Davis, Graphic Design Advanced Certificate
Kelsey Waild, Graphic Design Professional Certificate