Australian Student Takes Her Skills to Next Level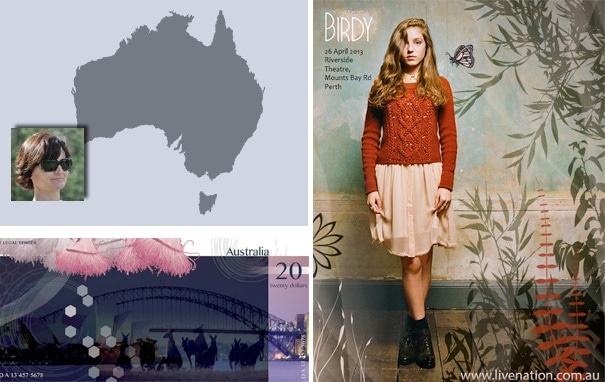 Mandy York
Perth, Australia
Graphic Design Certificate
Our featured student for August is Mandy York from Western Australia. A designer for a government department, Mandy enrolled in the Graphic Design certificate program to take her technical design skills to the next level. So far, she's finding the pace very manageable as she gets involved in some advanced Photoshop, Illustrator, and InDesign courses.

What motivated you to pursue a certificate in Graphic Design?
A few years ago, I completed a certificate in Graphic Design Production which equipped me with the basics of design theory and using the software applications. I have been working as a graphic designer for a government department since then. However, if I was asked what I did for a job, I would describe my role as page layout/graphic design, mainly because of the complexity of my work compared to really technically proficient designers. Basically I wanted to close the gap, and extend the work I am capable of.
Why did you choose to study online at Sessions College?
The ability to study in hours that suit me and my family is the main reason for studying online. Once I started looking at online courses, I liked the way Sessions packaged their courses, what they offered and the fact it seemed quite manageable to work through the program one lesson per week.

What's the most fun or enjoyable project you've worked on?
I have enjoyed all of the exercises so far. I guess one that sticks out the most, would be the poster in Photoshop Advanced where I integrated Cirque Du Soleil characters into the Perth skyline. I was wrapped with how it turned out, but I was very lucky with the images I sourced on the internet.
How do you manage program deadlines alongside your work, family, or other commitments?
Generally one lesson per week is manageable. I have restructured my work so that I have one day to study. This definitely makes it easier. Sometimes though even that is quite hard. However I know that if I don't quite make 1 lesson per week, there is enough of a leeway, so it won't be a problem in catching up.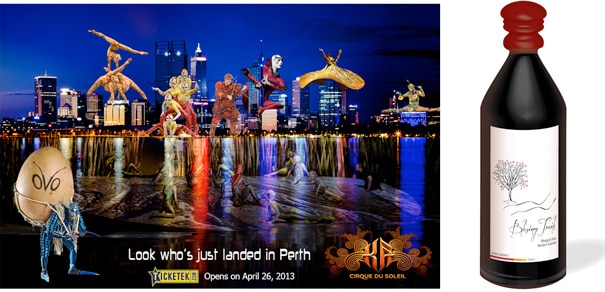 What is the biggest difference you've seen in your work so far?
Time saving techniques is definitely the biggest thing, even in Indesign, which I would say I am most proficient with out of all the programs. I had heard about "snippets," but never really looked into them before, but they're just one example of working smarter. In Photoshop, I never thought long term, I just did what I needed, later if I needed changes I'd have start all over again. In Photoshop Advanced I learned how to manipulate images non-destructively.
Describe your goals on graduating from the program.
To continue developing my design skills. I'm proud how my skills have developed, but I know there is so much more to learn.
Visit sessions.edu for more information on Online Certificate Programs at Sessions College. Make sure you request our latest catalog and check out Vocational Program Admissions. 

Sessions Staff is a restless soul who loves to share Campus News stories with current and prospective students.