Sessions College Accreditation Renewed Through 2020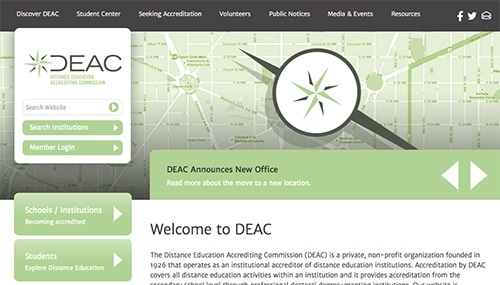 Design students aren't the only ones passing tests at Sessions College for Professional Design. On Monday, November 9th,  Sessions College received final confirmation of the renewal of its accreditation for another five years, through 2020.
Sessions College was first accredited in 2001, so we are no strangers to the accreditation process. This year's accreditation visit occurred in April 2015, when a team of six educators visited Sessions College in Tempe for a two-day examination visit that involved intensive interviews of staff, faculty, and students.
Following the visit, the Distance Education Accrediting Commission (our primary accreditor) renewed our accreditation on July 23rd. The Middle States Commission on Secondary Schools (MSA-CSS) followed suit in its Fall Commission meeting.  MSA-CSS accredits Sessions College at the certificate program level.
\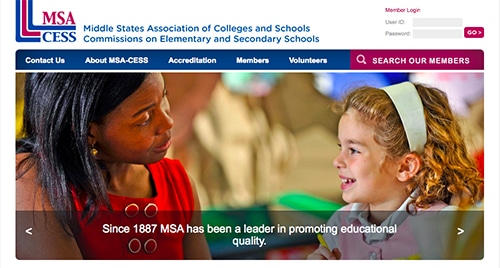 The fact that Sessions College once again met the exacting standards of two respected accrediting organizations, and received the approval of accreditors without any conditions, should be encouraging news for our staff, faculty, and students, as it shows that the one of the oldest fully online institutions continues to deliver an excellent education.
These days, there is a lot of misinformation about accreditation in higher education, so it's fair to ask: What exactly is accreditation, and why does it matter?
The quality of the United States education system has traditionally been supported by three pillars: the U.S Department of Education, the state agencies, and the accreditors. Each have interlocking roles in assuring that schools and colleges meet generally accepted standards in education.
For example, as a Title IV institution administering Federal Student Aid, Sessions College is accountable to the Department of Education. As a fully online school based in the state of Arizona, Sessions College is approved to operate by the Arizona Board of Private Postsecondary Education. Both state and federal approvals are based on the school maintaining its accreditation with an accreditor approved by the United States Department of Education. (Both DEAC and MSA-CSS are approved in this manner.)
Who are the accreditors? Unlike the state and government agencies, the accreditors are entirely voluntary bodies made up of experienced educators—principals, superintendents, curriculum experts, school heads—who volunteer their time to visit schools and ensure they meet research-based and constantly evolving standards in not only education, but also business standards, financial stability, health and safety, and more.
If all that sounds stressful, and a lot of work, it is. Every five or seven years, an accredited school must put together a comprehensive self-evaluation report that shows that it meets hundreds of standards and indicators set out by the accrediting organizations.
After the report is submitted, an accreditation team descends on the school to inspect its operations and interview staff, faculty, and students.
For government agencies and for the public, the process provides quality assurance: if a school passes all the accreditation standards, it meets the standards expected of schools in this country. But the process is not a simple checklist, it's also focused on helping schools improve. Going through accreditation helps school administrators and faculty do their jobs better by challenging them to meet best practices and identify areas for improvement.
Here in Tempe, Arizona, at Sessions College, it's just another milestone for a hard-working staff and faculty dedicated to helping its students develop and succeed as creative professionals in the art and design field. As we proudly display our new accreditation certificates, we'd like to thank the staff, faculty, and students who devoted time to helping us pass this test.
Now let's get back to our creative studies! Yep, about those final projects that are due on Friday…
For more information on the Distance Education Accrediting Commission, visit deac.org. For more information on the Middle States Association Commission on Secondary Schools, visit mss-cess.org. To learn more about Sessions College approvals and recognitions, click here.

Sessions Staff is a restless soul who loves to share Campus News stories with current and prospective students.