An I.T. Professional Turns Graphic Designer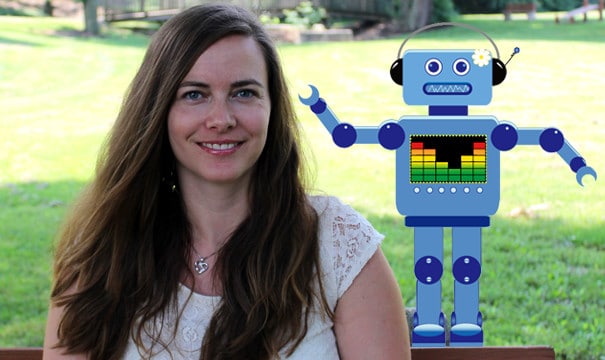 Nina Horten
Bordentown, NJ
Graphic Design Advanced Certificate 
Our October student of the month is Nina Horten from Bordentown, New Jersey. With her background in IT and flair for design, Nina explains how her certificate program helped her towards her goal of becoming a graphic/web designer.
Q: What made you pursue a program in Graphic Design?
I have a bachelor degree in Information Technology from HIAK in Norway, but for the last years, I have been working with horses in our racing stable business. I have also been working as a freelance Web developer on the side, but I wanted to use more of my creative side and learn more about the graphic design field. I always had a good eye for color and love to editing images, making websites and putting it all together, but I have always used free photo editing software like photofiltre and gimp. For a long time I have been thinking to pursue Graphic design, to learn more about the standard programs in the business. I wanted to have an up-to-date education to obtain the necessary training and knowledge in the field to further advance my qualifications as a graphic designer.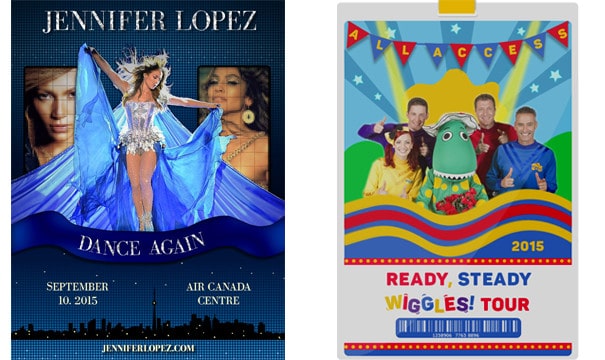 Q: Why did you choose to study online at Sessions College?
I did a lot of research online. Sessions College was the only college that had all the classes that I was looking for in one program. You even have the opportunity to customize the program after your level of experience. Another very important factor was up-to-date material; You want to learn the newest material and technology to be on top of your game.
For me, it was very important that I could do it online and have flexible schedule, so I could work when it was suitable for me. When you have a young child, you never know when you will have days off. With online courses accessible 24/7, you will never miss a class or use a lot of time to get somewhere. All your time goes to study and doing exercises.
Another important factor were that I actually have a great portfolio to show case after I finish together with the certificate. I also read great reviews about the school from former students. Last, but not least – no other colleges could even compare themselves with the cost of what you get for your money.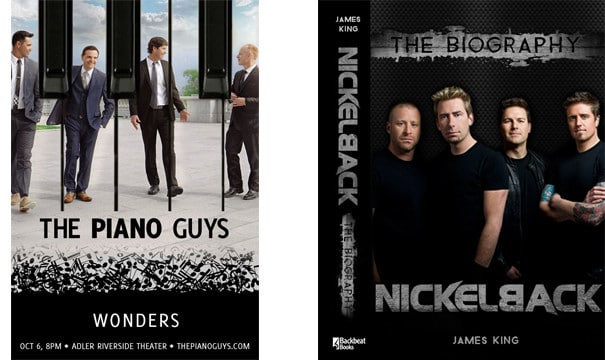 Q: What's the most fun or enjoyable project you've worked on?
It's so hard to mention just one. This whole experience has been such a great adventure. I have had a lot of fun and I have learned so much more than I ever would have imagined. You have real life projects and get challenges in so many ways.
One of my favorites was for the InDesign course. We created an interactive eMagazine (vacation folio) and dream vacation multi-page catalog. Putting the pieces together and seeing the final result is very rewarding.
I also have to mention that I enjoyed working with key art in Photoshop, creating a petting zoo with Illustrator (My daughter loved it!), designing a vehicle wrap for a bus advertisement, and laying out a fashion magazine cover and spread.
Q: How do you manage program deadlines alongside your work, family, or other commitments?
I have been very determined throughout the program and try to hold a work schedule set up for the whole week, just like I would have done in a work situation. I have put in many long evenings, but it has been very fulfilling and it's a great feeling to study and work toward something you have such a passion for. Every time I submit a project, I am eager to start the next lecture! I try to do one lecture and exercise a week. I started out strong so I could stay ahead some weeks of the schedule, in case anything unexpected would occur. I didn't want to be in a situation that I would have to catch up too much. My goal throughout the program have been to deliver portfolio-quality material to each project. All the feedback from the instructors have been a motivation in itself. Thanks to great support from my husband for making it possible.

Q: What is the biggest difference you've seen in your work since you've started with Sessions?
My work has a polished, professional look now. With all the knowledge I have learned about design process and technique, I can now approach the assignments in a completely new way. Sketching by hand has never been one of my strengths, but it has become the most important skills when brainstorming ideas!
The knowledge I have about the tools makes me get the results that I want faster, but also opens up the possibilities for my designs to go in new directions and in completely different ways.
Q: Describe your goals on graduating from the program.
My dream is to combine my Graphic Design Professional Certificate with my IT background to work as a graphic/web designer. I would like to find a position that would allow me the opportunity to work in several different areas of design where I can grow as a designer. I have really enjoyed everything I have done during my time at Sessions College, so I would really like to not just focus on one area, but several directions. It is also very important to stay up to date with software and design trends. I would also enjoy doing some freelancing on the side. I am very excited to start a new chapter in my life and using my certificate to find a job in design.
To find out more about vocational certificate programs at Sessions College, visit our Certificate Programs page.

Sessions Staff is a restless soul who loves to share Campus News stories with current and prospective students.