Breezing Through Her Digital Arts Studies
Linda Sue Kocsis
San Francisco, California
Digital Arts Advanced Certificate
Our featured student for February is Linda Sue Kocsis of San Francisco, California. She's one of a handful of students working at an accelerated pace, meaning that she has twice the weekly workload of a standard student. Despite this, Linda Sue has had no problem keeping up, and at no sacrifice to quality of work. Linda Sue has breezed through her studies in the Digital Arts Advanced Certificate program is currently wrapping up her concentration in Digital Video.

What made you pursue a Digital Arts Certificate?
While I have over ten years of professional experience in digital software multimedia development, I've always had a great love of and interest in digital photography and video production. Pursuing Digital Arts has helped me to close the gap between the work that I've been doing and the work that I feel that I was meant to do.
While I really enjoy multimedia development work, my heart lies in the visual arts. Because there is a lot of crossover between multimedia development, photography, and video production, I felt that enrolling in Sessions' Advanced Digital Arts Professional Certificate Program with a Concentration in Digital Video was the perfect next step to achieving my career goals of becoming a photographer and film maker.
Why did you choose to study online at Sessions College?
I chose to train at Sessions College for a many reasons. Sessions is an award-winning college that offers wonderful certificate programs with really top-notch classes and fantastic instructors, and it is a fully accredited college that's been around since 1997. It just doesn't get any better than that!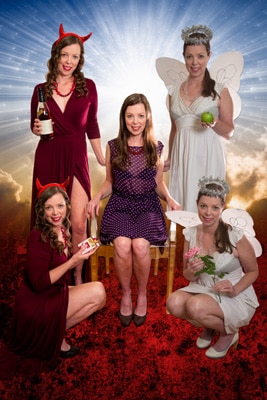 What's the most fun or enjoyable project you've worked on?
I've honestly enjoyed and gotten so much out of every single project that I've worked on while enrolled at Sessions. All of my instructors have been experts in their fields and phenomenal teachers, and each exercise has been an invaluable learning experience for me. While it is difficult to choose a favorite project, I'd have to say that the final exercise of my Digital Video Editing class has been the most challenging and rewarding so far.
The goal of the project was for students to produce a "Day in the Life" video of themselves. My submission can be viewed here:
I had so much fun producing this video and I hope you enjoy watching it!
How do you manage program deadlines alongside your work, family, or other commitments?
Being able to study online at Sessions is a huge plus! The ability to take classes online saves a lot of commuting time, which I can instead dedicate to my studies and my family. This, along with careful time management practices, allows me to successfully juggle all of my commitments.
What is the biggest difference you've seen in your work since you've started with Sessions?
My photography and video work have improved exponentially since I began my certificate program at Sessions. The classes that I've completed in digital photography, photo retouching, color correction, digital photography with Lightroom, Photoshop, digital video production, and digital video editing have catapulted my artistic and technical skills to new levels. I now have a much broader understanding of each of these subjects, along with a much-improved portfolio. I can't wait to put all of the new skills and experiences that I've acquired to work professionally!

Describe your goals on graduating from the program.
Upon my graduation, which is coming up soon, I intend to pursue my dreams of becoming a photographer and film maker. I have already launched a photography and film production company called Studio Candelabra. Feel free to visit my company's website and blog at http://studiocandelabra.com for more information. Thank you for the 5 star education, Sessions College for Professional Design! This has been by far the greatest educational experience of my life!
Visit sessions.edu for more information on Online Certificate Programs at Sessions College. Make sure you request our latest catalog and check out Vocational Program Admissions. 

Sessions Staff is a restless soul who loves to share Campus News stories with current and prospective students.