International Student Story: Designing in Frozen Finland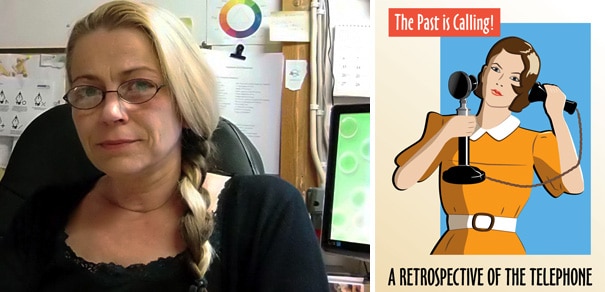 Jaana Halme
Anjala, Finland
Digital Arts Certificate

Our featured student for May is Jaana Halme. A design entrepreneur from Finland, Jaana fell in love with digital illustration and decided she had to develop the skills to go freelance. The nearest digital arts program Jaana could find was 600km away, in Lapland. On a recommendation she enrolled at Sessions College and is enjoying the "treasure chest" of art, design, and software knowledge she is acquiring. We're certainly enjoying her highly original work.

What motivated you to pursue a certificate in Digital Arts?
I have my own company which manufactures, repairs, and sells shoes, bags, and leather products. I have been entrepreneur since 1994. Some time ago I ran into some magnificent paintings made digitally. It was love at the first sight, I wanted to learn how to create such images. Trying to achieve those skills all by myself was frustrating, so, I came to the conclusion that I needed education in this area.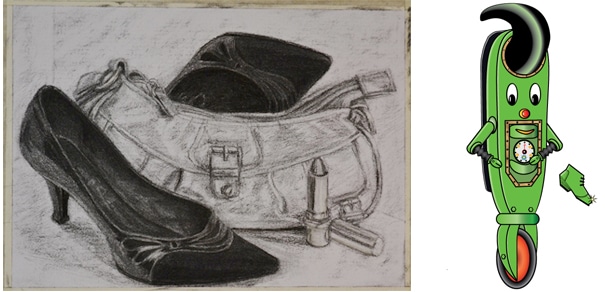 Why did you choose to study online at Sessions College?
Prior to Sessions, I have had some short courses and evening classes on fine arts in the 80s, organized by the local art society and Folk High School.
For me, online studies were the only solution that could be combined with my daytime work. In Finland, one or two traditional art schools have distance learning. I found one art school which offered Digital Art studies online combined with resident classes, but this school was over 600km away. I couldn't afford to spend 2 weeks in Lapland now and then!
While I was looking around for schools, I came across a former student of Sessions at one art site and was highly recommended.
What's the most fun or enjoyable project you've worked on?
I've been enjoying and learning a lot on all projects I've been working on. One favorite would be Arthur, very shy groom on his courting journey, Exercise 5 in the Digital Illustration Advanced course.

The best part is when you surprise yourself creating something you have never could imagine that you could do. What makes digital illustration interesting is the huge amount of possibilities of how and where you can use digital images. Learning to use different kind of software opens up a new treasure chest every time. By the way, my favorite hot key is Ctrl+z  🙂
How do you manage program deadlines alongside your work, family, or other commitments?
I have a strong sense of motivation, and working long days is familiar to me since I've been an entrepreneur for almost 20 years now. I'm lucky to have a family who support me fully in my studies. (I do not have to do the dishes or clean the home now, I think I'll consider some more extra courses!)

Your English is very good—was it challenging to work with course material that was delivered in English?
I was a bit scared about it while I was considering to apply to school. But I had been reading some software, car, and motorcycle manuals in English, so I thought that with hard work I could manage this. Of course, I had to translate a lot of strange words, and writing in the foreign language is definitely not easy, but I feel that I've learned a lot in this too.
What is the biggest difference you've seen in your work so far?
Beside the software skills I was looking for, I have achieved so much better understanding of different aspects of digital art and overall interpretation of the picture.
Describe your goals on graduating the program.
After graduating my goal is to start freelancing as an Illustrator and Artist.
Visit sessions.edu for more information on Online Certificate Programs at Sessions College. Make sure you request our latest catalog and check out Vocational Program Admissions. 

Sessions Staff is a restless soul who loves to share Campus News stories with current and prospective students.