They say a picture is worth a thousand words. Readers and publishers expect photographers to be able to tell stories with images. In this online photojournalism course, you will explore how to utilize an editorial or narrative approach to photography. Throughout the course, you will use conceptualism in conjunction with documentary to build photo essays and other narrative projects. Studying with a respected photojournalist, you'll learn how to research, pitch, shoot, edit, and present a body of work that encompasses unifying themes.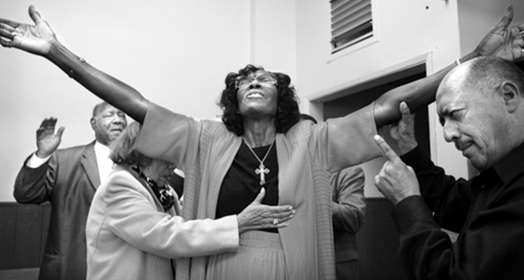 Documentary photograph by Matthew Williams
100% online
Project-based
Instructor-led
Credit-bearing: 3 Credits
Classes start January, April, and August
Instructor(s)
The course is taught by the following instructor(s):
Course developed by: Matthew Williams
Take this course as a standalone or as part of the following program(s):
Telling a Story with a Single Image

Photographs have a unique ability to convey a message and tell a story, whether that be something obvious, such as the beauty of a flower or the celebration of a holiday, or something more complex and abstract. In this lecture we will examine what narrative photography is and how it is created, learning how creative and technical controls can help you tell a story in your photos.

Telling a Story Through Candid Imagery

Life is an ongoing set of events and being prepared to capture that rare moment as it happens is what candid photography is all about. In this lesson, you will learn how to develop the skills required to shoot candid photos. To put everything in a professional context, we will discuss different types of editorial photography and learn about the ethics that guide photojournalists in their jobs.

The Portrait as a Narrative Device

The portrait is a common assignment for a professional photographer; you may do hundreds in your career. Some portraits require extensive lighting and setup, while other portraits are more effective using natural light. Here we will look at different types of lighting in portrait photography. We'll discuss tips for lighting and posing subjects and consider the defining attributes of environmental photographs.

Creating a Narrative Through Multiple Images

Publications like National Geographic and TIME magazine have been publishing long-term documentary storytelling within their pages for years. In this lesson, we're going to look at ways you can create a photo essay to tell the story of an individual. Along the way, we'll examine four case studies that show how photographers create a narrative through multiple images.

Editing Stories and the Travel Essay

The process of shaping a story by selecting and ordering images is called editing. In this lesson, you will learn the fundamentals of editing a photo story. We'll examine some general guidelines on story structure and explore a couple of contrasting case studies. We'll outline some tips for shooting a travel essay, one of my favorite assignments.

Working with Editors and Creating a Personal Style

In this final lesson, we will deal with how to get your narrative photography work published and build your career. There's no secret sauce for this. You will need to take on long-term projects that give you strong material and work hard to discover your personal style. We'll also discuss career development in this lesson.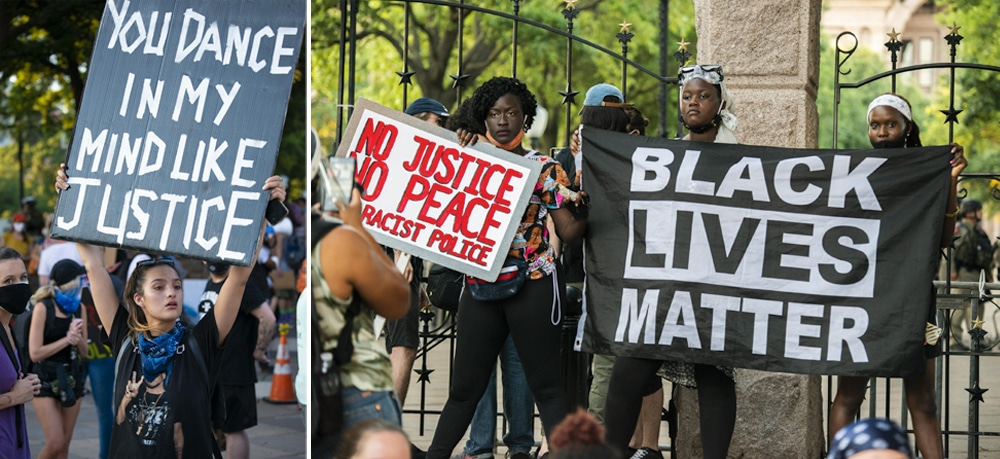 by Juliana Satele
What Are The Course Projects?
Storytelling and documentary photography are explored in photo projects that include candids, portraits, photo sequences, photo and travel essays, and the question of personal style.
What Software or Supplies Do I Need?
Computer with Internet connection.
Access to a standalone digital camera with manual control over ISO, Aperture, Shutter Speed, and White Balance, that allows for shooting in RAW format.
What Will I Learn?
Students in this course can expect to learn to:
Show control over shutter speed and aperture, color/black and white, specific lens choice, layering, the use of lines, balance and emphasis, and sharpness and contrast.
Create candid and set up shots that tell a story.
Create work in select editorial photography categories: sports, general news, spot news, and features.
Appropriately caption and keyword your images and exercise control over your workflow.
Research contrasting subjects and locations for environmental photo shoots.
Create high-quality environmental portraits that use lighting, location/set up, posing, and composition to tell a distinctive story.
Create a photo essay of ten or more images that tells a compelling story.
Shape a story through your title, description of your project, and your choice and sequence of images.
Maintain interest and continuity for the viewer through visual variety and visual consistency in your images.
Create a compelling travel essay in the "36 Hours In... " style.
Compile a well-organized portfolio of narrative photography work.
Identify suitable publishers or media outlets for your work.
Represent your work in a proposal to potential photo editors.
Classes start January, April, and August
3 Credit Course
Project-Based: Exercises, Discussions, and Critiques
| Course Tuition and Fees | |
| --- | --- |
| Tuition | $510/credit |
| Registration Fee* | $200 |
| Total Course Price | $1730 |
Registration fees are nonrefundable after 5 days from enrollment. All tuition includes a digital materials fee for course content.
Course Registration Form
To register for this course, use the form below to enter your information and desired start date. An Admissions Advisor will contact you to arrange payment and provide you with an Enrollment Agreement.
Frequently Asked Questions (FAQ)
What Are The Courses Like?
Our courses are project-based. In each course you'll enjoy a series of lectures, projects, discussions, and critiques designed to stretch your creative skills, earning college credit for your completed course.
How Much Time Do I Need?
Classes start January, April, and August, and this course can be completed in a 15-week term. College credit from this course can be applied to a range of degree and certificate level programs at Sessions College.
Who Are The Instructors?
Our courses are developed and taught by our faculty of professional artists, designers, and photographers. This means that you'll learn in-demand skills, get feedback on your work, and build a portfolio of creative work.
Is Sessions College accredited?