From Self Taught to Her First Illustration Job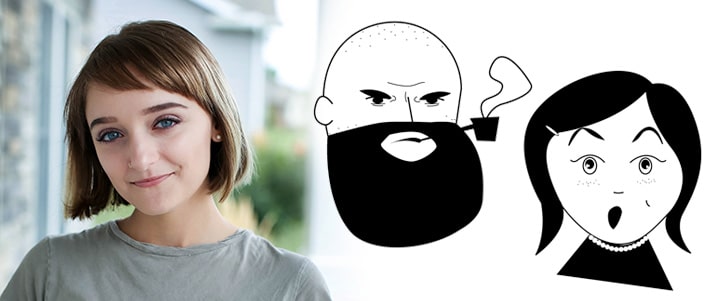 Tammy Troyer
Dundee, OH
Associate Degree in Illustration
Design student Tammy Troyer is a high energy creative. While some of us spent the summer relaxing, Tammy spent it helping refugees in Greece and getting stellar grades in her online Illustration classes at Sessions College. Tammy's odyssey to learn graphic design began with some simple church projects, but it's now developed into an ambition to be a designer or illustrator for children, as communicating visually and helping kids are what she is all about. When she's not landing her first book illustration job, playing guitar, or learning cello, that is… 
Q: How did you first get interested in graphic design?
I've always loved and appreciated art in its many forms. I started working for a church a few years ago, and slowly started doing small graphic design projects. As it turned out, I loved graphic design and started to gain knowledge through experience and a LOT of Googling. I never actually had any formal training until I started my courses at Sessions, and now I have a solid basis of graphic design knowledge and technique.
Q: Why did you choose an online illustration degree program? Was a flexible program important to you?
A flexible program was extremely important to me. Since I took a few gap years between high school and college, I had an established life outside of school in a way that my friends that went to college right away didn't. I didn't want my education to completely take over to the point where there wouldn't be room for the other important things in my life.
I think the thing that ultimately led me to choose Sessions was the number of concentrated art and design majors. Had I gone to a larger university, I would have had to spend four years getting a fine arts degree. I already knew my career ambitions, and the fact that I could choose Illustration as my major was definitely the ideal choice.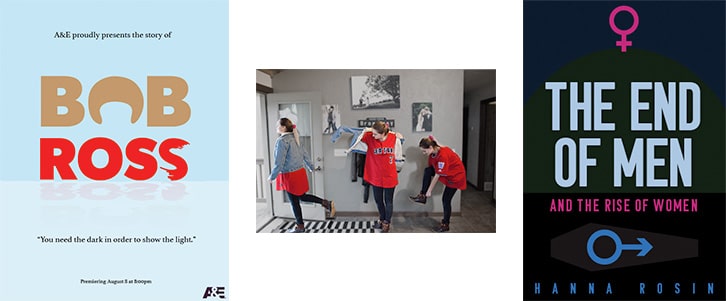 Q: You recently took time to do some volunteer work overseas. What was the cause and what organization sponsored you to go there?
I spent a few weeks teaching English to Middle Eastern refugee children living in Greece. I have a friend that lives in Athens, Greece and works at a refugee camp there. I had been speaking to her about the refugee crisis since it first started, and always felt a desire to help. Finally, the timing worked out perfectly for me to visit for three weeks to teach English to refugee children who are missing out on crucial years of school. Learning English gives these kids a huge advantage once they grow up, since it's the most widespread language in the world.
The place that I did my work has no leadership or organization, so they rely on volunteers to come in and teach the kids. I did not go through an organization. I raised the necessary funds myself and received help from my friend living in Athens to find lodging. Trying to find my way through Athens by myself was daunting at first, but it was an experience that forced me to grow a lot in a short amount of time, and I highly recommend it to anyone!
The students only spoke Arabic, Farsi, or Turkish, and understood very little English. My studies in Illustration actually came in very handy during my volunteering experience. It was really helpful to be able to make drawings of the English words that I was teaching. It was important for my drawings to be well done and easily recognizable so the kids could understand the words.
Q: Were you able to continue your online studies while doing your volunteer work? How did you juggle the two?
Trying to juggle my education and my volunteer work was actually quite difficult. I wanted to be able to focus solely on my work with the refugees while I was in Athens, so I put together a plan that enabled me to get all my work done before my trip. I had to do between two and three extra classes each week for five weeks before my trip. There were a lot of late nights and times of frustration, but ultimately I am so glad that I just grit my teeth and worked my way through it.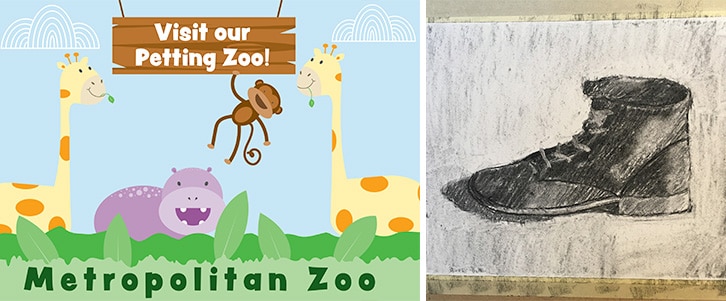 Q: What inspires you while you are working on creative projects?
I get inspiration from numerous places. Oftentimes the thing that works best for me is to listen to a certain playlist that fits the overall mood of whatever I'm designing. If this doesn't work, I go on Pinterest or something similar and look at designs that I love.
Sometimes if I'm really stuck on a project, I distance myself from it for a little while and take a walk, play with my dogs and cats, or play piano. Usually when I come back after giving myself a break, I'll have a mind full of fresh new ideas.
Q: Outside of school, what are your outside passions or interests?
My biggest passion in life is music. As a kid I would write songs and play a little plastic keyboard. That evolved into playing flute for my high school band, singing in my high school choir, taking piano lessons, and taking voice lessons. Since then I've taught myself how to play guitar and ukulele. I love that there is an endless amount of instruments and new things to learn in the music industry, so I can never be done learning. My next musical endeavor is to learn the cello!
Q: What are your plans after graduation, and what do you think will be your first steps to achieving them?
After graduation, I plan on working as a children's book illustrator. I've always loved drawing, but I never enjoyed drawing "realistic" pictures, and preferred silly, whimsical cartoons. I also feel that one of my strengths as a designer is making art that appeals to children. Once I put all the pieces together, choosing this career seemed like a no-brainer.
Even though I'm still in school, I actually have already taken steps towards my career and have landed my first book illustration job! I'm currently working on the preliminary sketches, so everything is still in the early stages but I'm so excited to already have this huge opportunity. After I graduate, I would love to do a three month internship where I could gain basic knowledge of the children's book industry. I also plan on spending a lot of time sending my portfolio to publishing companies.
To learn more about online illustration classes at Sessions College visit sessions.edu and chat with an Admissions Advisor.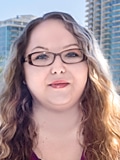 From 2018-2020, Angella was a Student Advisor at Sessions College. She has a Master's Degree in Educational Policy from ASU, and likes to use her knowledge of graphic design to make invitations, holiday cards, t-shirts, and more.