New Illustration and Advertising Design Degree Programs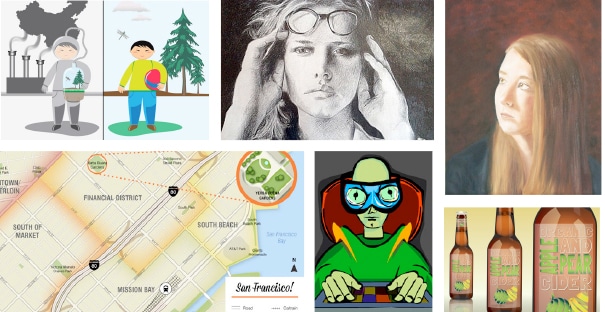 Effective February 3rd, 2014, Sessions College is proud to announce the launch of two new degree programs, an AOS in Illustration and an AOS in Advertising Design. Both programs are now open for enrollment for the May 2014 semester. Like the school's existing AOS programs in Graphic Design, Web Design, and Digital Media, the new programs offer an intensive two-year degree program with a focus on design training and career preparation.
The approval is the culmination of a 9-month process of development in which the school's full-time Education team working with new Department Heads Russell Chun and Kristen Becker to develop the curriculum and gain state and accreditor review and approval.
Associate of Occupational Studies (AOS) in Illustration
Are you a talented, even obsessive artist? You might consider a career as an illustrator. Students in the Associate in Illustration program learn how to represent the world through drawing using traditional and digital media, creating expressive images and graphics for print, the Web, or physical display.
Department Head Russell Chun studied illustration in the famed Biological Illustration program at the Johns Hopkins University School of Medicine. In the two-year, 72-credit program, a full 54 credits are devoted to art/design courses, resulting in a more complete, portfolio-driven program to prepare graduates for the workforce.
Russell Chun comments: "Today, with cell phones in every pocket, digital cameras cheap and easy to use, and photo and video sharing inundating the Web, it's easy to forget the vital force that illustration plays in our lives. … but with the proliferation of handheld devices and the ubiquity of visual media, there are even more opportunities for the personal, original visions of illustrators. Ad agencies, film production companies, game developers, and publishers are only some of the many organizations that regularly seek fresh, talented illustrators."
In year one, the program establishes a foundation in design that covers both traditional and digital design, including training in Adobe Photoshop and Illustrator. In year two, the program provides advanced courses that help you build your illustration portfolio. Exciting new courses offered in the program include: Cartooning and Sequential Art, Creative Concept Development, Commercial Illustration, and Technical Illustration and Infographics.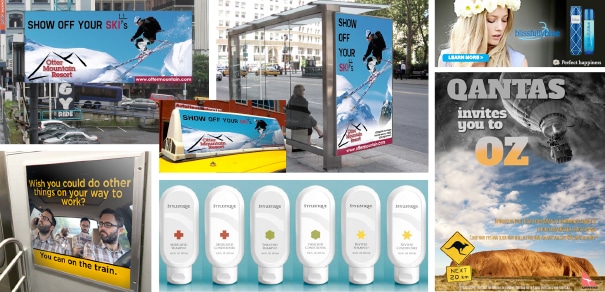 Associate of Occupational Studies (AOS) in Advertising Design
Do you love ads? Do you want to make your name as a designer in advertising or marketing? Students in the Associate in Advertising Design program learn how to create persuasive ad campaigns by combining visual design skills with copywriting, psychology, and marketing savvy to create effective messages.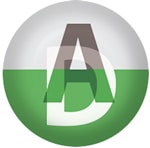 Department Head Kristen Becker, in addition to possessing an MFA from Maryland Institute College of Art, has many years of experience in business and marketing, having developed and marketed her own niche e-commerce boutique.
Comments Kristen: "A successful advertising campaign involves creative concept development, professional design work, and clear and persuasive communication of the message. To achieve this goal you need to understand your target market and know how to develop an appealing campaign that will speak to them. Traditionally designers work with account managers, creative directors, copywriters, and others to make sure each campaign hits the mark."
In year one, the program establishes a broad foundation in design, ranging from 2D design skills to a grounding in Adobe Photoshop, Illustrator, and InDesign. In year two, the program provides advanced courses that focus on how visual design is applied in advertising and marketing to create ads and ad campaigns that reach audiences and meet company goals.
Exciting new courses offered in the program include: Creative Concept Development, Advertising Account Management, Copywriting, Advertising II, and more.
To find out more about the new Sessions College degree programs, including our scholarship program, bridge program, and other ways to make earning a degree more affordable, please contact our knowledgable Admissions team and ask for a virtual tour. 

Sessions Staff is a restless soul who loves to share Campus News stories with current and prospective students.