Layout designers today need the skills to move seamlessly between print and digital projects. Luckily, Adobe InDesign can handle it all. In this online InDesign course, you'll explore a host of essential InDesign techniques and focus on developing efficient workflows. The course will impart a working knowledge of InDesign's main capabilities, everything from basic features to using parent pages, importing and manipulating objects, controlling text flow and style, and organizing content with tables, layers, links, and conveyor tools. Projects give you training in a range of real world print/digital publishing projects, from brochures to catalogs, magazines to ePubs, and even an interactive folio for the iPad.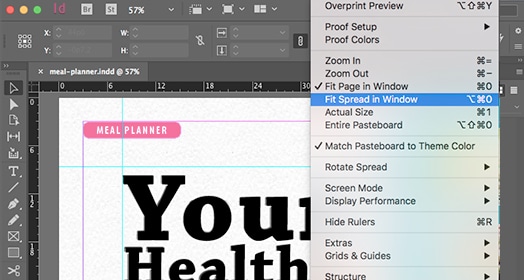 100% online
Project-based
Instructor-led
Credit-bearing: 3 Credits
Classes start January, April, and August
Instructor(s)
The course is taught by the following instructor(s):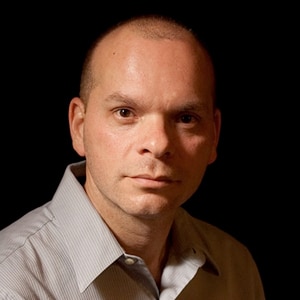 Jose Ramos is an Adobe Certified Design Master with his own design and consulting studio.
LEARN MORE
Course developed by: Jose Ramos
Take this course as a standalone or as part of the following program(s):
Kickstarting Document Design

The term "publishing" is no longer reserved for printed matter. The scope of publishing has transcended the printed page and now spills over to digital media. In the first lecture we'll introduce you to InDesign and learn the basics of a workflow that integrates both print and digital publishing. You'll begin with a comprehensive tour of InDesign's workspace, and learn how to prepare your first document and load it with text and graphics.

Polishing the Document Design

Pages are fun, but without style, they're pretty bland. In week two, you'll learn how to enhance your documents (and your workflow) with character, paragraph, and object styles. You'll also explore the basic principles of text formatting and learn how to use the Swatches panel to create color schemes.

Unleash the Power of InDesign Styles

Once you get beyond the basics, you'll discover that InDesign is brimming with esoteric tools, commands, and features. How do you make sense of them all? This week's class tackles the Ultimate Time Saving Tool: Text Styles. You'll learn how to apply various attributes to characters and use Paragraph Styles to apply styles to paragraphs. Finally, there will be a focus on how to organize data using tables.

Managing Page Elements

How will you manage the various components of a typical page? This week, we will focus on managing text elements, learning how to flow text into frames. You'll discover how to link an image to your InDesign document and use controls for text composition, such as hyphenation and justification.

Document Management and Formatting

This week, we will learn how to work with parent pages. A parent page is a template that holds all the page numbers, footers, headers, and guides. Using Document pages, we will learn how to keep track of elements that appear throughout your document.

Adding Interactivity to Your Publications

As you enter the final lecture, you're ready to get a glimpse at the powerful reaches of the InDesign feature set. You'll learn how to add interactivity to your page layouts, both for a PDF and for the iPad-specific folio format. From movies to hyperlinks, you'll see how InDesign makes incorporating user-friendly interaction a smooth process.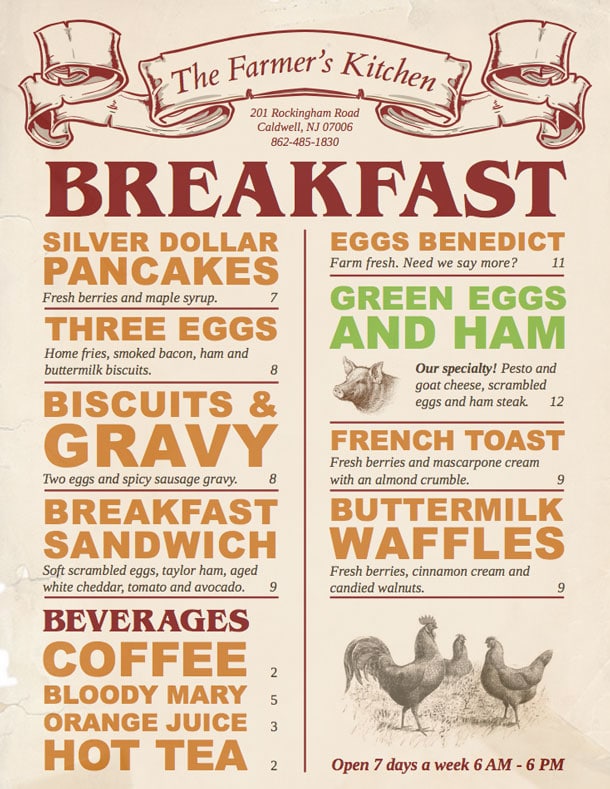 by Fay Latimer
What Are The Course Projects?
Earn and apply InDesign skills by working on industry-standard layout projects, including a brochure, catalog, magazine, and interactive eMagazine.
What Software or Supplies Do I Need?
Computer with Internet connection.
Adobe InDesign CC.
Adobe Photoshop or equivalent digital imaging program.
What Will I Learn?
Students in this course can expect to learn to:
Efficiently set up and structure documents, including importing and placing text, working with the Story Editor, and using frames for the placement of images and graphics.
Format text using character and paragraph styles, and build color themes, including gradients.
Create a brochure with a two-fold configuration that incorporates properly formatted text and graphics.
Use swatches and styles to streamline a workflow and prepare documents for collaboration.
Manage page elements, including flowing text between frames, using the Links panel to keep track of linked and embedded images, aligning and arranging objects, using layers to manage page content, and incorporating tables to organize data.
Create a full-color catalog that features a design with clear visual hierarchy.
Manage multiple pages with a variety of techniques, including parent pages, content duplication using text linking and conveyor tools, and paragraph rules.
Plan for alternate layouts using liquid and object rules.
Produce an attractive cover and interior of a magazine for both print and tablet output.
Develop an understanding of technical and aesthetic book design fundamentals for both print and ePub workflows, including an automated table of contents.
Add interactivity to documents, including hyperlinks, videos, and navigation controls.
Produce an interactive magazine and use the Digital Publishing Suite to export iPad-ready folios.
Classes start January, April, and August
3 Credit Course
Project-Based: Exercises, Discussions, and Critiques
| Course Tuition and Fees | |
| --- | --- |
| Tuition | $510/credit |
| Registration Fee* | $200 |
| Total Course Price | $1730 |
Registration fees are nonrefundable after 5 days from enrollment. All tuition includes a digital materials fee for course content.
Course Registration Form
To register for this course, use the form below to enter your information and desired start date. An Admissions Advisor will contact you to arrange payment and provide you with an Enrollment Agreement.
Frequently Asked Questions (FAQ)
What Are The Courses Like?
Our courses are project-based. In each course you'll enjoy a series of lectures, projects, discussions, and critiques designed to stretch your creative skills, earning college credit for your completed course.
How Much Time Do I Need?
Classes start January, April, and August, and this course can be completed in a 15-week term. College credit from this course can be applied to a range of degree and certificate level programs at Sessions College.
Who Are The Instructors?
Our courses are developed and taught by our faculty of professional artists, designers, and photographers. This means that you'll learn in-demand skills, get feedback on your work, and build a portfolio of creative work.
Is Sessions College accredited?