Online Illustration Certificate
Undergraduate Certificate in Illustration
Our Undergraduate Certificate in Illustration provides a thorough foundation in digital and traditional illustration for computer artists. In just two semesters, you'll gain an understanding of the fundamentals of vector graphics, still life and figure drawing, color theory, composition, painting, and how to implement these concepts using today's digital arts software tools Photoshop and Illustrator. You'll also gain an invaluable introduction to the practices and workflows of commercial illustrators.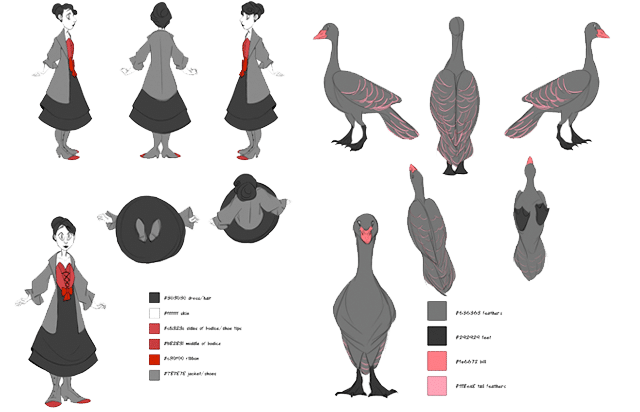 Student work by Helen Porter, UC in Illustration
Develop Your Illustration Skills in Just Eight Months
NEXT CLASS STARTS:
AUG 26TH

Creative Classes, Expert Instructors
Gain Software and Design Skills
Complete Your Program in 8 months
Program Outline
The Undergraduate Certificate is a 24-credit program completed in two semesters. Part-time schedules are available.
First Semester
DES 121 Photoshop I
DES 104 Color Theory
DES 105 Design And Composition
DES 141 Illustrator I
DES 111 Drawing I
Second Semester
ILL 202 Digital Illustration Ii
ILL 111 Life Drawing I
ILL 204 Painting I
ILL 209 Commercial Illustration
Program Courses
The program builds a foundation for entry-level illustration and design work or further study. All credits can be later transferred into the Associate in Illustration degree program.
DES 121 Photoshop I - 3 credits
Get a thorough grounding in Adobe Photoshop, the premiere image manipulation tool for print design, Web design, and photography. You'll learn to choose and use the best techniques for common Photoshop jobs including selecting and isolating objects, creating image composites, masking and vignetting images, setting typography, and improving images with retouching and effects. Every designer must tame this creative powerhouse of a program.
DES 104 Color Theory - 1.5 credits
Focus on developing appropriate color systems for graphic design projects. Projects explore the principles, terminology, and applications of color theory, with an emphasis on manipulating color. A working knowledge of the expression and perception of color, and color interaction, lends credibility and sophistication to a designer's work.
DES 105 Design and Composition - 1.5 credits
Discover the principles of effective composition in print design and advertising. Composition, literally the assembly of elements, is the artful arrangement that guides the eye and unifies a design work. Case studies and hands-on projects address closed/open space, negative space, movement, and more.
DES 141 Illustrator I - 3 credits
Build a working knowledge of Adobe Illustrator, the graphic designer's vector program of choice. Course projects explore selection tools, drawing tools, layers, the Pen tool, transformations/distortions, type tools, and modifying paths and shapes. Tapping the power of vector software allows you to produce detailed and scalable art for almost any application.
DES 111 Drawing I - 3 credits
Learn how to analyze what you see in the world around you and communicate it on paper. Through hands-on projects, and guided by a professional artist, you will explore the critical concepts of line, mass, form, perspective, value, and composition, building a solid foundation for all your art and design work.
ILL 202 Digital Illustration II - 3 credits
Learn advanced illustration and Adobe Illustrator techniques for communicating your creative concepts. This course explores a professional illustrator approaches creating editorial illustrations, icons, retro poster designs, illustrations with depth, and identity designs. Open-ended projects will help you develop portfolio-quality illustrations, and peer discussions and critiques will provide valuable interaction opportunities.
ILL 111 Life Drawing I - 3 credits
Follow traditional method to learn the standard measures and proportions artists use to achieve naturalistic and expressive figure drawings. Illustrations and activities guide students through the structure of the human skeleton and help them understand how the body's anatomy shapes its external form. The course builds progressively from the fundamentals to the challenges of portraiture, three-dimensional form, composition, and expression.
ILL 204 Painting I - 3 credits
After a thorough orientation to the painter's materials (paint, canvas, brushes, and solvents), students study a systematic and time-honored approach to painting that enables them to capture proportion, perspective, and lighting. Students learn how to build a foundation with preparatory sketches and underpainting, then gain control over value through monochromatic painting and color studies.
ILL 209 Commercial Illustration - 3 credits
Explore business applications for your illustration work, from editorial and commercial to advertising and marketing. In this survey course, you will explore different genres of project work, learning how contracts and copyright work and how to represent yourself professionally and effectively.
Program Objectives
Create sophisticated, appropriate color palettes and use color and contrast effectively in their work.
Create drawings in traditional media that show a command of proportion, perspective, and value contrast.
Prepare images for professional publication with Photoshop retouching, correction, compositing, or collage.
Create engaging and readable layout designs using fundamental design and composition techniques.
Create vector drawings in Illustrator that demonstrate realistic and stylized techniques and that communicate complex concepts in digital form.
Represent through figure drawing the characteristic shapes and proportions of living subjects and apply these to a range of illustration projects.
Paint still life and portrait subjects using different painting techniques, media, and conceptual approaches.
Develop a series of illustrations representing large-scale, professional creative projects with commercial intent.
Manage all aspects of the illustration creation workflow and effectively prepare projects for professional use.
Financial Aid
Did You Know? Eligible students entering Undergraduate Certificate programs may be entitled to Federal financial aid. Grants and loans can help you cover the cost of your education.
I loved everything about Sessions online courses. The instructors were all fantastic! They answered any question that I may have had during the course. I learned so much during the time that I was a student.
Virginia Lamp, Undergraduate Certificate in Illustration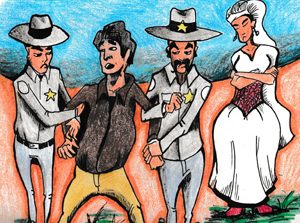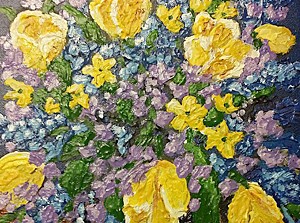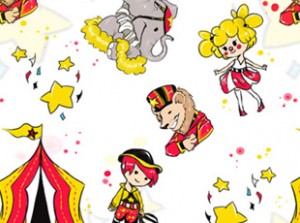 Career Information
Program graduates are prepared for entry-level positions as illustrators. Potential employers for illustration graduates include fashion design, advertising, publishing, game development, consumer goods, and Fortune 500 companies. Job titles include include: Illustrator, Cartoonist/Illustrator, Graphic Artist, and more.
Visit our Career Center for more information, or browse the Federal Occupational Handbook or O*NET database.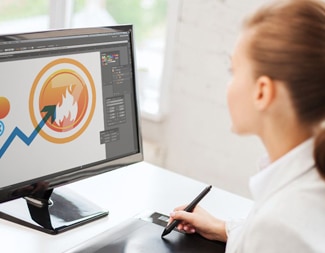 Take advantage of our award-winning programs. They're accredited, affordable, and delivered 100% online.
Enrolling online is easy and convenient.

Apply
Complete our free, no-obligation application form online.

Chat
Ask us about program options and financial aid.

Register
Select your start date and preferred study schedule.
Students entering the program are expected to have earned a high school diploma, GED, or state-approved home school equivalent. Any students under 18 years of age will need to provide the signed permission of a parent or guardian.
Classes start in January, May, and August, with early start options in February, June, and October. Our online application is simple and convenient, and there is no application fee.
To take this program, you'll need the following:
Mac or Windows computer with an Internet connection.
Adobe Photoshop and Illustrator CC software.
Your computer must meet software manufacturer requirements.
Basic drawing and painting supplies including pencils, charcoal, newsprint, and sketch paper.
Webcam, headphones or speaker, VPN connection, and microphone connected to the computer for live proctored exams.
There are no textbook or course material costs to participate in this online program. Student discount on Adobe Creative Cloud software is available to enrolled students.
Effective July 1st, 2019, the tuition for Undergraduate Certificate students is as follows:
Undergraduate Certificate Tuition
$440 per credit
$5,280 per semester
$10,560 total program tuition
Tuition for part-time students is $490/credit and paid by semester.
A $200 registration fee is required to process your enrollment in the program. Registration fees are nonrefundable after 5 days from the scheduled beginning of program orientation. (Active service members are exempt from registration fees.) See Undergraduate Certificate Tuition and Payment options.
Comparing programs? Browse some other degree or certificate programs you might like: