Dawn Nicole Designs Promotion
Channel Your Creativity
As a designer, you will build a competitive advantage if you are cross-trained among several design areas and have a professional-grade portfolio with a wide range of work. Sessions College offers courses and programs to achieve both of those goals.
The 12-month Advanced Certificate program provides a foundation in a design field with a specialization in Typography. All courses replicate real-world situations in the design industry. They are designed to teach you to think more creatively. You will have access to a faculty of industry-leading artists and designers, who will provide you detailed critiques on each piece you submit. When you complete your courses, you'll have a portfolio full of professional-quality work to present to future clients.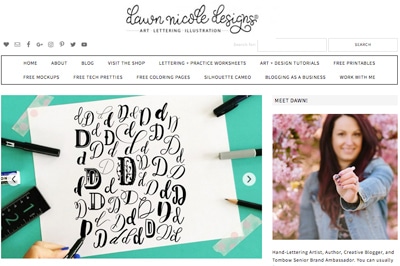 5% Tuition Discount for All Vocational Programs
Advanced Certificate Program
Choose your core area of focus and add a concentration:
Professional Certificate – 9 months
Concentration – 3 Months
Choose from 12 concentrations in a range of subject areas–including print design, digital photography, digital video, and more. Each concentration is a 3-month program.  View Concentrations.
Dawn Nicole Promotion
To find out about enrollment and register for a promotional discount, enter your information and promotional code in the form below.
An Admissions Advisor will contact you to discuss program options. We will never share your information and you may choose to opt out at any time.
Privacy Policy
.