Solving Problems With Graphic Design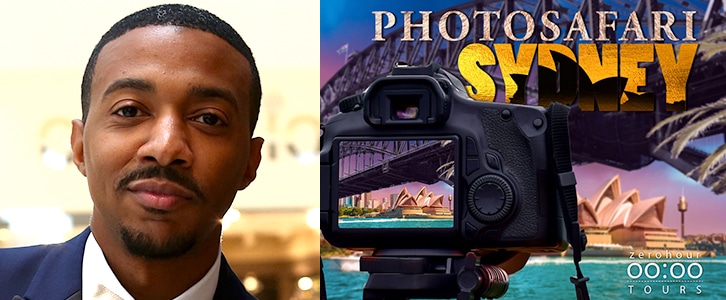 Donek Morton
Woodbridge, VA
Undergraduate Certificate in Graphic Design
Undergraduate Certificate student Donek Morton is an aspiring designer who likes to solve problems for others. Donek's lively design work has caught the attention of instructors and as he wraps up his third term at Sessions College, he feels blessed to be able to work at home during the current Coronavirus crisis and have more time to study and perfect his craft.
Q: We hope your friends and family are healthy and safe. How are you managing during this early stage of the Coronavirus crisis?
Me and my family are doing well. Everyone is healthy and I hope that it stays that way. We have also been blessed to still be able to work from home so that we may provide for our families during this crisis.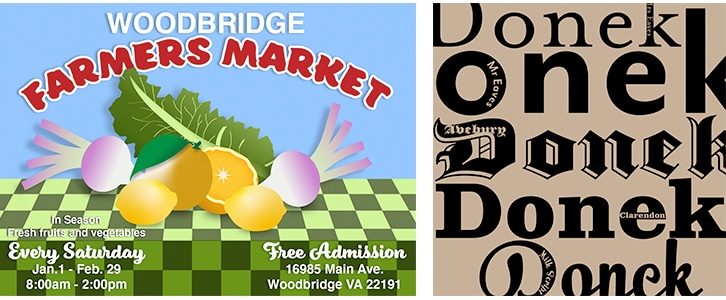 Q: Tell us a little more about your background in art, what made you decide on a Graphic Design program?
Growing up I have always had a passion for art, whether it be drawing, baking, or even music. I was a huge fan of math in school and I always wanted to solve problems, so I decided to solve problems through design. I can help people with issues they don't see and bring solutions to questions they don't know to ask.
Q: Why did you choose to study online at Sessions College?
I work full-time and it just made things easier for me. It allowed me to be go to work and do school on my own time without the added pressure of having to schedule classes at nights and weekends, causing me to be away from my family.
Q: What has been your most challenging, fun, or rewarding assignment so far? Why?
Exercise 6 of my Drawing I class was my most challenging, fun, and rewarding. This assignment was a drawing exploration, which I chose to draw from a photograph. Throughout the semester I somewhat struggled to get the hang of things, but for this assignment, it finally clicked. I drew a portrait of my wife and it turned out amazing. Pulling together everything I learned throughout the course really paid off and I received my highest grade in the semester.

Q: How do you plan to manage your studies during our new normal?
My studies have stayed the same. Now that everything is closed, I actually have more time to study and perfect my craft.
Q: What are your professional goals after graduation?
My goal is to gain employment in a graphic design position and also start my own business. I would love to join the graphic design team with my current employer, but I feel like this course will give me the tools I need to pursue opportunities elsewhere as well.
To learn more about graphic design certificate programs at Sessions College visit sessions.edu and chat with an Admissions Advisor.

Lenae is a Student Advisor. Lenae has spent her entire life making, loving, and appreciating art of all kinds and understands what it is like to pursue your dream of an artistic career.