Meeting the Challenge of College Affordability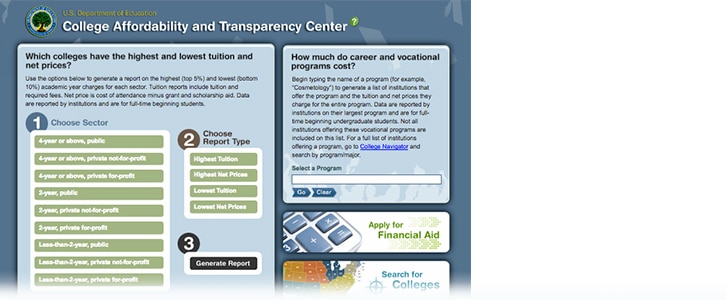 For a remarkable fifth year in a row, Sessions College has been judged among the most affordable colleges in its category by the U.S. Department of Education College Affordability and Transparency Center.
The College Affordability and Transparency Center was set up in 2011 to make consumers more aware of the issues of affordability in Higher Education. The hope was that publicizing which colleges had the highest and lowest costs would force colleges to address rapidly escalating price of education.
In this year's report, based on 2016-17 data, Sessions College was once again listed as among the top schools for lowest tuition in our category (for-profit, 2-year college). Only two comparable institutions in the continental United States had a lower tuition per year.
How did we achieve this, and why? Since its founding in 1997, Sessions College has had an institutional commitment to providing an education that was not only of the highest quality, flexible, and online – but also affordable for adult learners. With the launch of our degree programs in 2010, we maintained this focus by ensuring that our degree tuition costs would be affordable.
One guiding principle is that a student who is eligible for a Federal Pell grant should be able to complete a program at Sessions without incurring a mountain of loan debt. According to Student Loan Hero, the average student graduated in 2017 with $39,400 of loan debt. While this figure obviously includes bachelor's and graduate programs, that amount is 50% higher than the entire current tuition of our Associate Degree program for first-time students: $25,200!
The bottom line: With our affordable tuition, no-textbooks policy, and access to scholarships and financial aid for eligible students, Sessions College provides more ways for artists and designers to afford the degree and creative training they need to get started or upgrade skills in their fields.
If you are interested in pursuing an Associate Degree or Undergraduate Certificate at Sessions College, we encourage you to research college affordability, then talk to one of our Admissions team about program options.
More sources for information on college affordability:

Sessions Staff is a restless soul who loves to share Campus News stories with current and prospective students.