Digital Photography Career Guide
Entering a photography career in the digital age
What does a photographer really do? When you imagine the life of a photographer, is it filled with glitz and glamour? Extravagant parties and travel to exotic locations? 
Photographers are hired to create remarkable images of everything we are interested in: people, products, landscapes, food, events, you name it. They capture reality in interesting and informative ways with artistic vision and a command of their medium. 
Digital photographers don't have to worry about developing pictures from film like traditional photographers do. Digital cameras display their photos instantly, allowing photographers to adjust their tactics in real time. 
Digital photo editing is also very different from traditional photography as well. Instead of using chemicals in a dark room, there are a number of computer programs that allow digital photos to be manipulated and edited. These new tools help keep the field of photography fresh and exciting.
Why Choose a Career in Digital Photography?
Photographers are often defined by their subjects—by what they take pictures of. Ansel Adams was known for landscapes, Annie Leibovitz for portraits. Many choose an area of specialization such as weddings, event photography, or product photography, and become known for that expertise.
All photographers must possess a good eye and a technical understanding of what makes a great photograph: from lighting to composition to camera settings. Photographers who work with people must be friendly and cool-headed. There is an art to making subjects feel at ease or revealing a desired quality in them. Photographers working in journalism or event photography must possess confidence and fast reflexes to capture the perfect shot.
For most professional photographers, taking pictures is one small slice of the pie. Much of any professional's time is taken up with editing and processing images, communicating with clients, advertising, networking, and other business tasks. Photographers tend to work independently, so a good head for business and ability to promote your own services is key. The hours can be irregular and long, and the work may require travel and be physically demanding depending on the equipment needed.
Digital Photography Career Outlook
People become photographers for all sorts of reasons. Some may be simply seeking professional success while others may just want to be creative.
The daily work environment for a photographer will vary greatly depending on his or her area of specialization. Some photographers work in studios, some work outdoors on location. For many photographers, the job involves a lot of back-and-forth travel between locations and a studio where images can be edited and produced. Some photographers work with assistants for makeup or production setup.
The Federal Occupational Outlook Handbook found that 64 percent of photographers were self-employed in 2019.
Digital Photography Job Facts
Now it's time for some information you many aspiring photographers are really interested in. Time for the important stuff, such as: What is life going to look like as a photographer? What locations should I start looking for jobs in?
Though photographers live and work everywhere across the country, the majority of photographers are employed in California, New York, and Florida. Many photographers are self-employed, and jobs listed on career sites are mostly short-term in nature. Freelance photographers tend to cultivate business through networking, advertising, and customer referrals in their local communities.
How much does a photographer make? The U.S. Bureau of Labor Statistics lists the 2020 median salary for photographers as $41,280 per year. Keep in mind that one in three photographers works only part time.
A photographer's work environment varies quite a lot by specialty. Photographers can work outdoors, indoors, or both. Portrait photographers often work in studios, but may travel to take photos on location. Aerial photographers work in planes, in helicopters and now even with drones.
News photographers or photojournalists can journey to other nations or regionally and should be ready to work in uncomfortable, and sometimes dangerous locations. War zones, disaster areas and other risky areas can be work locations for news photographers.
Most photographers will have to wall or stand for extended periods of time. They may also need to carry heavy equipment.
Digital Photography Facts
| Data | Statistic |
| --- | --- |
| 2019 Median Pay | $52,110 per year |
| Typical Entry-Level Education | Bachelor's degree |
| Number of Jobs, 2019 | 28,1500 |
| Job Outlook, 2019-29 | -4% (Decline) |
| Employment Change, 2019-29 | -10700 |
*data from U.S. Bureau of Labor Statistics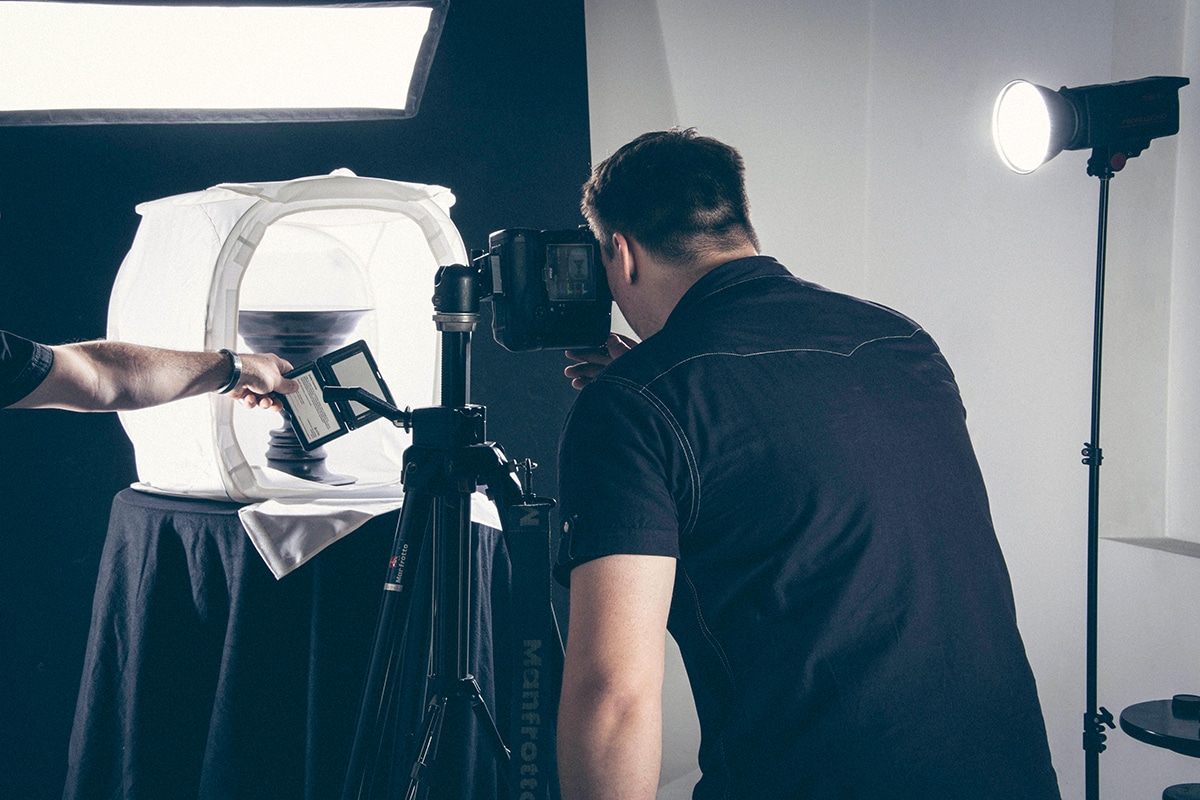 Types of Digital Photography Jobs
A degree or certificate in digital photography can open the door to all sorts of career opportunities. In the digital age, many industries require the skills of photographers for a wide variety of reasons from advertising to internal documentation.
Here are some descriptions of just some of the specific careers one could have in this area.
Portrait Photographer
Portrait photographers take pictures of individual people or groups of people. They typically work in a studio or on location and are often self employed. Portrait photographers may specialize in certain types of portraiture such as weddings, special events, senior portraits or family portraits.
Some responsibilities of a typical portrait photographer may include:
Promoting the business, especially if self-employed
Editing and reviewing photographs
Meeting with clients and portrait subjects
Choosing locations and creating optimal settings for photos
Fine Arts Photographer
Those who sell their photographs as works of art or use the medium for creative expression are "fine arts photographers." These photographers need more than technical knowledge about their craft, they also need creativity and artistic talent.  
Most fine arts photographers are self-employed and often do their own promotions and other work associated with displaying or selling their work. 
Here are some tasks a fine arts photographer may have to do:
Promote, market and sell art
Edit photographs, often in unique ways
Choose locations and settings for creative vision
Cultivate artistic talent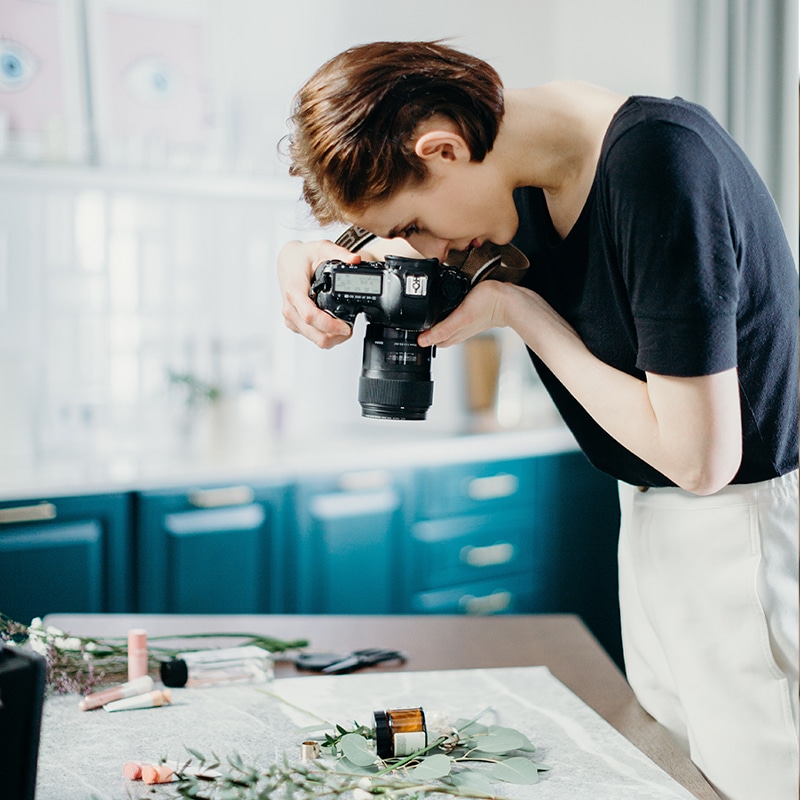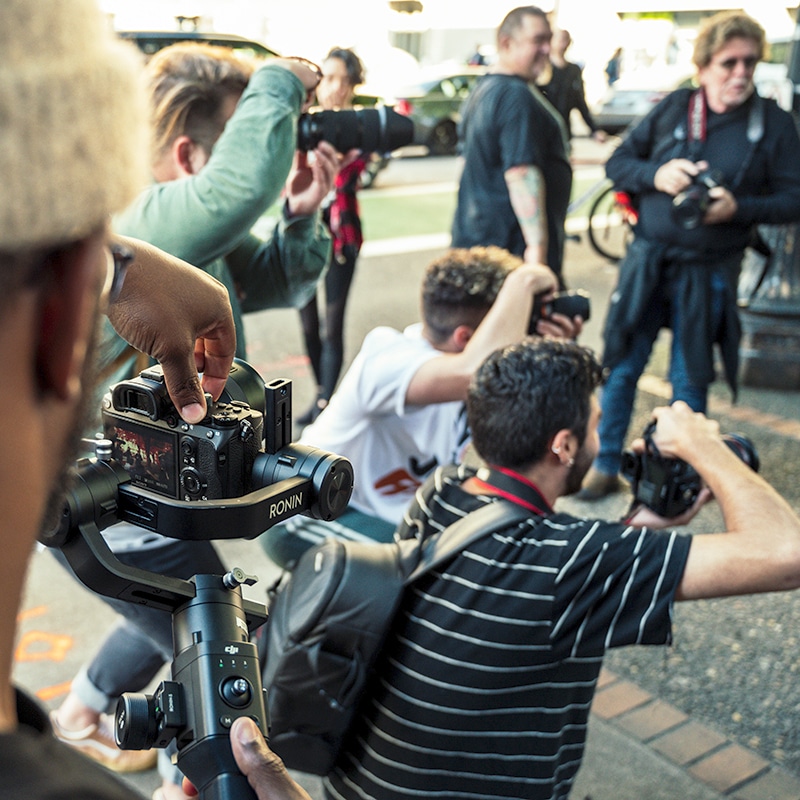 News Photographer/Photojournalist
News photographers, or photojournalists, take photos of events, people and places for media organizations that publish newspapers, magazines, journals or television. Modern photojournalists will often work with digital video, especially as social media proliferates.
Make no mistake, this is a form of journalism. Like a writer, a photojournalist is a reporter who must make decisions as situations arise on location all while carrying photography equipment!
Some of the typical duties of a news photographer may be:
Follow current events to anticipate scoops or newsworthy events
Manage and care for equipment suitable for locations
Edit digital images
Travel to locations to capture events
Commercial Photographer
Photography used to promote and sell a service or product or otherwise support an organization in making money is known as "commercial photography." This can take the form of fashion photography, lifestyle photography, product photography or other types of photography depending on the service or product. 
Some responsibilities of commercial photographers are:
Create and maintain a portfolio
Manage equipment
Take and edit photos
Find and pitch clients if self employed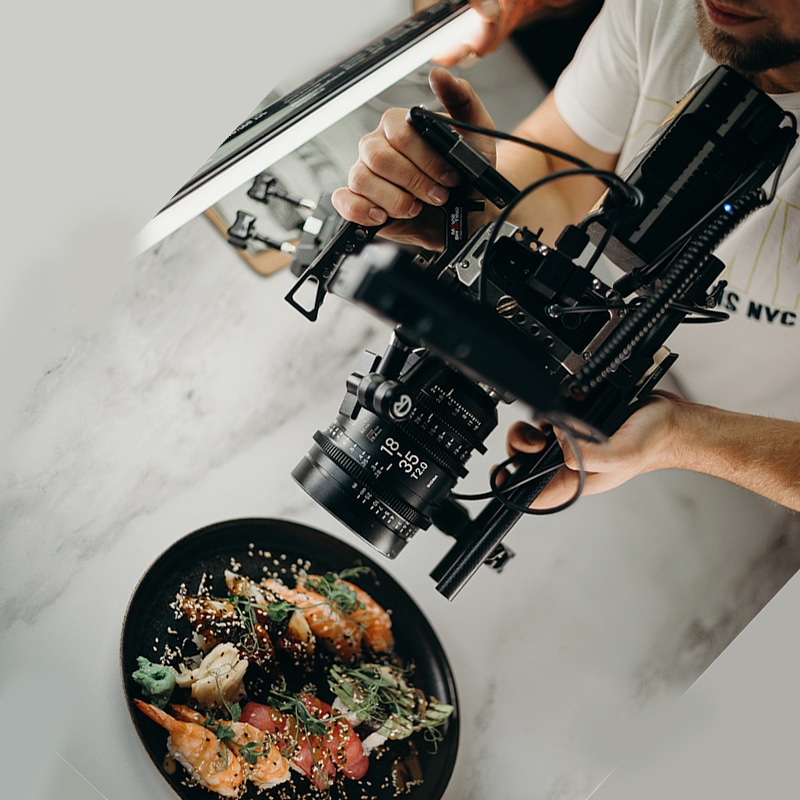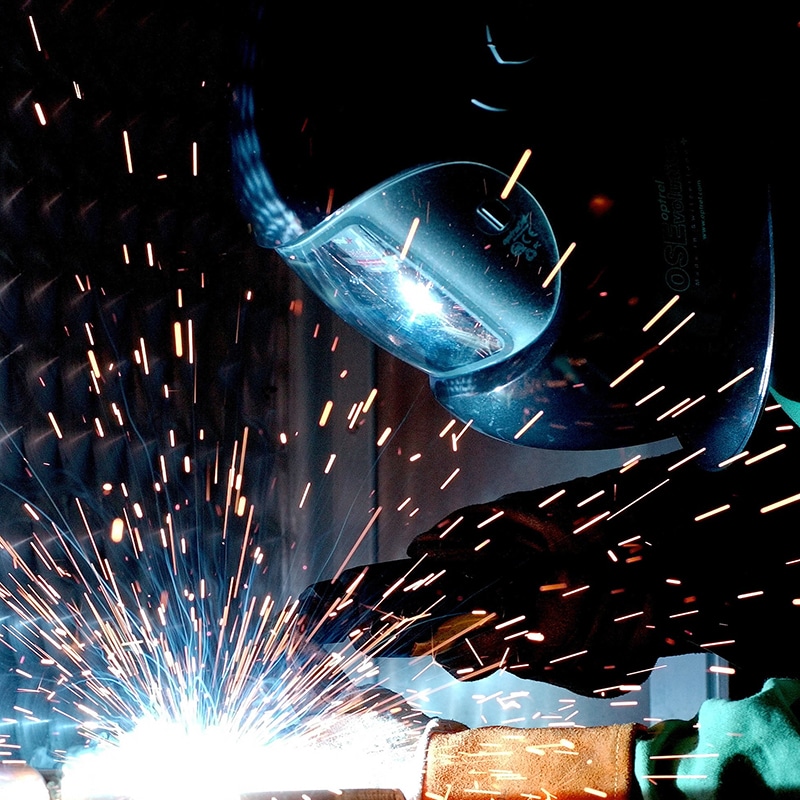 Industrial Photographer
Industrial photographers take photos in industrial settings for a number of reasons. They may be employed by companies to take photos to be used in advertisements, newsletters, catalogs, websites or just within the company. These photographers may be self employed or employed by a company. 
Industrial companies need pictures of their processes, machines, staff and other types of things related to operations for everything from internal training to public awareness. Here are some tasks an industrial photographer may need to do:
Take and edit photographs
Capture processes, people and industrial landscapes in photos
Manage and maintain industrial camera equipment 
Create lighting concepts for settings
Related Fields
Some careers are very similar or adjacent to digital photography, but not considered a part of the field, necessarily. Still, you would benefit from having training or skills in photography or image editing if you were in one of these related fields.
Here are some careers that are related:
Drone Photographer
Desktop Publishers
Film and Video Editors
Graphic Designer
Cinematographer
Camera Operator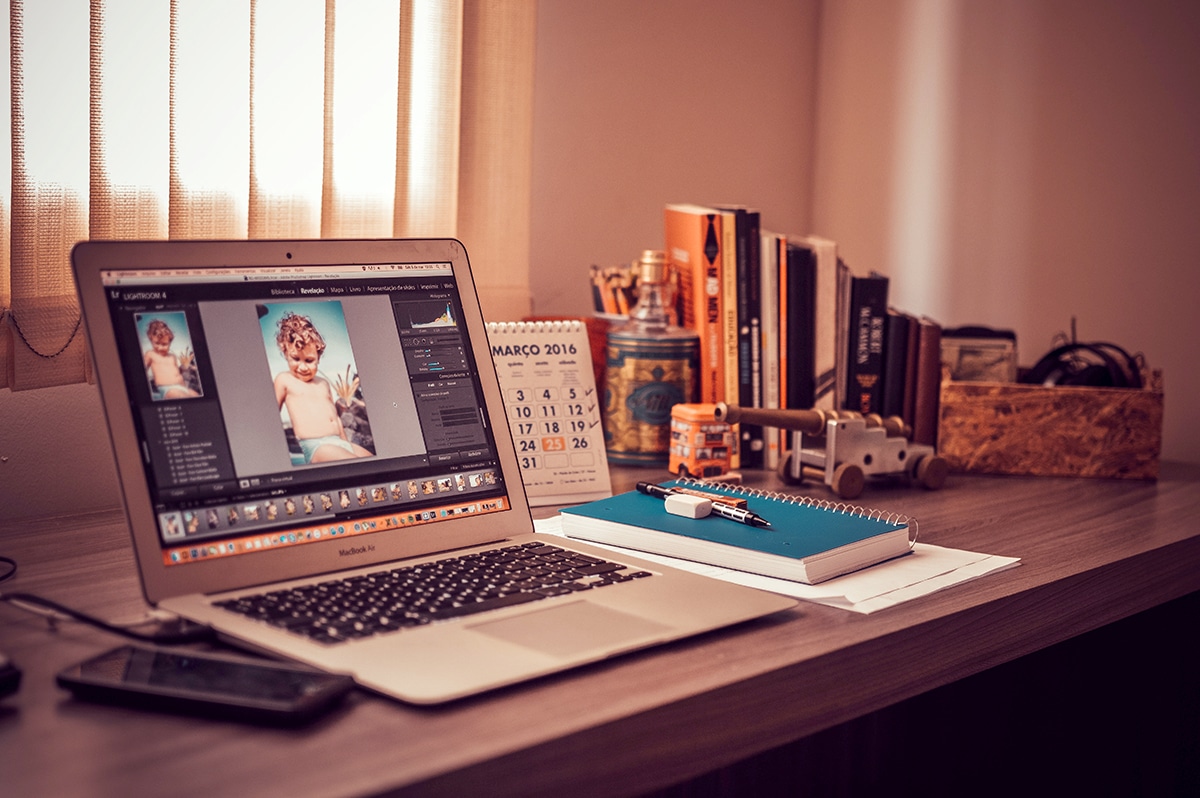 How to Start a Career in Digital Photography
Now that you're familiar with the careers and aspects related to digital photography, let's take a look at how one might go about starting a career in the field. You aren't just going to stumble into a successful photography career. It takes some work.
There are many ways to start a career in photography. If you want to be successful, increase your odds by taking the paths many others have taken before you.
What Education is Required?
Are you now curious about what type of education is required to become a digital photographer? There is no set answer here. Photographers take many different paths before they start their careers.
Having an Associate Degree or Professional Certificate from an accredited school is often required to start an occupation as a photographer. Those seeking employment at a higher level may want to earn a Bachelor's Degree.
No matter your skill level, start taking courses as soon as you are able if you want to pursue a career in digital photography.
Why is a Degree Important?
More than a piece of paper, a degree can help kickstart your photography career. Employers and potential clients will likely want to see some type of evidence demonstrating your skills, experience and abilities. A degree from an accredited college is indisputable proof to others that you have been mentored and tested by experts.
A degree is generally not required to become a photographer, though many photographers benefit from formal art/design or photography training, and certain specializations, like photojournalism, industrial photography, and scientific photography, may require a degree. The bottom line is that you need to gain practical experience and concurrently acquire whatever knowledge will make you a better photographer.
As with many jobs in art and design, photographers need a strong portfolio for professional work in the field. Most photographers have an online portfolio that shows a selection of their work broken down by category.
How to Advance Your Career in Digital Photography
What about those already in the field who want to advance their career? These next few sections are for you. There is plenty of room for growth in photography occupations and no need to stall your professional path. Here are some things you can do to keep growing in your career.
1. Hone Your Photography Skills through Practice
Already have all the education you need? You can still greatly improve and grow your skills with some practice. There is no reason to ever stop developing your creativity or abilities. Whether it's shooting photos or editing them, there is always something new to learn or master.
Are you not aware of any new skills or tools that you can learn? Seek them out! Go to galleries, art shows and talk to photographers. Dive into the rich history of previous photographers and see what you can learn or apply today. There is an endless supply of resources for you to absorb.
2. Earn A Digital Photography Degree
Don't have a degree yet? There is always time! You don't need a degree to start a photography career, but every photographer can benefit from earning a degree. Aside from the personal growth education offers, it is a wonderful way to easily show others of your knowledge and dedication to photography.
Earning an Associate Degree in digital photography would be a great step towards your career goals. An associate degree can help you land a job, or it may be the beginning of an educational path. It can also be both!
3. Earn a More Advanced Photography Degree
Do you already have a degree? By earning a more advanced digital photography degree, you can open even more doors for you. With a Bachelor Degree or higher education level you can develop specialties, refine editing skills and really find your voice with professional mentors to guide you.
Taking the added initiative to earn higher-level degrees will really help you to rise above competitors in the eyes of potential employers. A degree program will require courses outside the discipline of photography which will help you professionally in ways you can't imagine.
4. Obtain New Skills with Specific Photography Courses
Although higher education isn't required to become a professional photographer, often photographers do need to take a specific course relevant to a certain task or skill. An employer may ask or a photographer may simply undertake it themselves. There are many options available for those who are looking for individual classes or certificate programs.
You can learn about new lighting equipment, software, or nearly anything else in a specialized program. This is a great way to show off and build on a specific skill set. Specialized courses look great on a resume or portfolio.
How to Switch Your Career to Digital Photography
Trying to change your career can feel like a daunting task, but rest assured it isn't as difficult as it seems. Many others have decided to look to photography later and there are plenty of resources to help you do it. 
Colleges and schools are well-versed in educating those seeking to switch their careers to digital photography. You can find an educational track personalized for you. Advisors in admissions departments are used to helping people from diverse backgrounds find their way through to their goals.
Certificate programs are actually designed with adult learners in mind! These programs can be completed in weeks or months. If you're considering a certificate program, take a look at our undergraduate certificate in digital photography or professional certificate in digital photography pages.
Career Resources
You can't have enough professional resources when planning a career in photography. A photographer can always be improving a portfolio, gaining new skills, or simply networking. There are some fantastic places to learn if you spend some time looking.
Also known as the ASMP, the American Society of Media Photographers is a professional association of photographers and imaging professionals. This includes underwater, architectural, culinary and advertising photographers. ASMP also serves video and film makers as well as other specialists.
ASMP advocates for the rights of photographers, provides technical and business information and helps support information sharing among its members. Fortunately much of the material they create and share is open to the public. You can find web tutorials on property releases, model releases and registering copyrights. 
For those interested in photojournalism and news photography, the National Press Photographers Association (NPPA) is a press association of journalism students, photographers, editors, and videographers. The association holds competitions, seminars and workshops to stimulate the personal growth of members. 
NPPA members abide by a strict code of ethics and the organization is involved in legal advocacy on behalf of photographers in journalism.
Creating a Digital Photography Portfolio
The best way to show future clients and employers what you're capable of is to have a portfolio that curates your best work well. Here are some steps to keep in mind.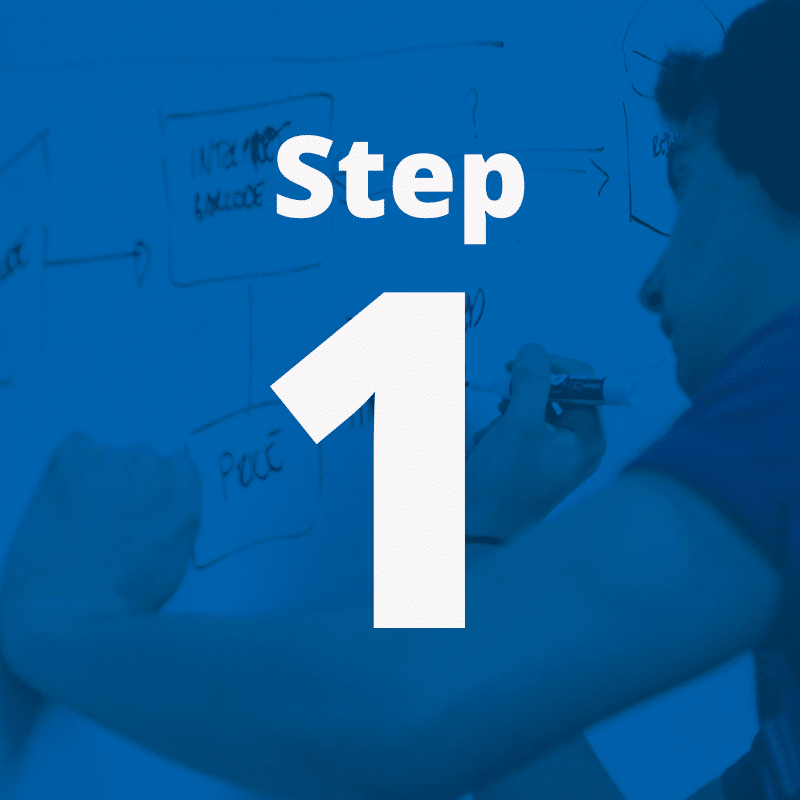 Create
The first step to creating a portfolio is to consider which mediums are best to display your work. You should probably have both online and print portfolios that contain overlapping work. Have unique items in each portfolio so you can continue to keep the attention of the viewer. 
Keep it simple and also make your work the focus. Don't let things get too complicated. Make sure you don't get caught up on complex site design when creating an online portfolio. Let the content speak for itself. This applies to print portfolios as well. Select a theme and remain consistent regarding size and shape. Having trouble simplifying? Focus on your specialized skills and showcase them. 
Promote
To have a successful portfolio, you need to show your work off. Self-promotion is essential to career success for creatives. When you have your work all together and are confident in your layout, promote it far and wide! Social media, websites, trade shows and many other venues are available today. 
Regardless of the media or platform, project confidence. You know your work intimately and may consider some negative aspects within the pieces. Don't slip into negative thought patterns and take time to practice describing your work positively.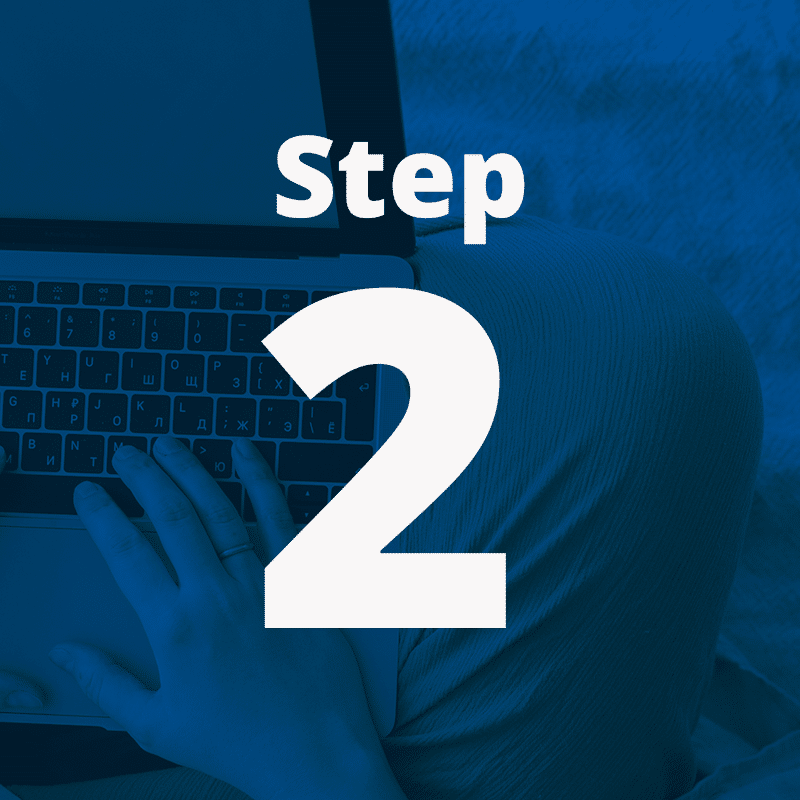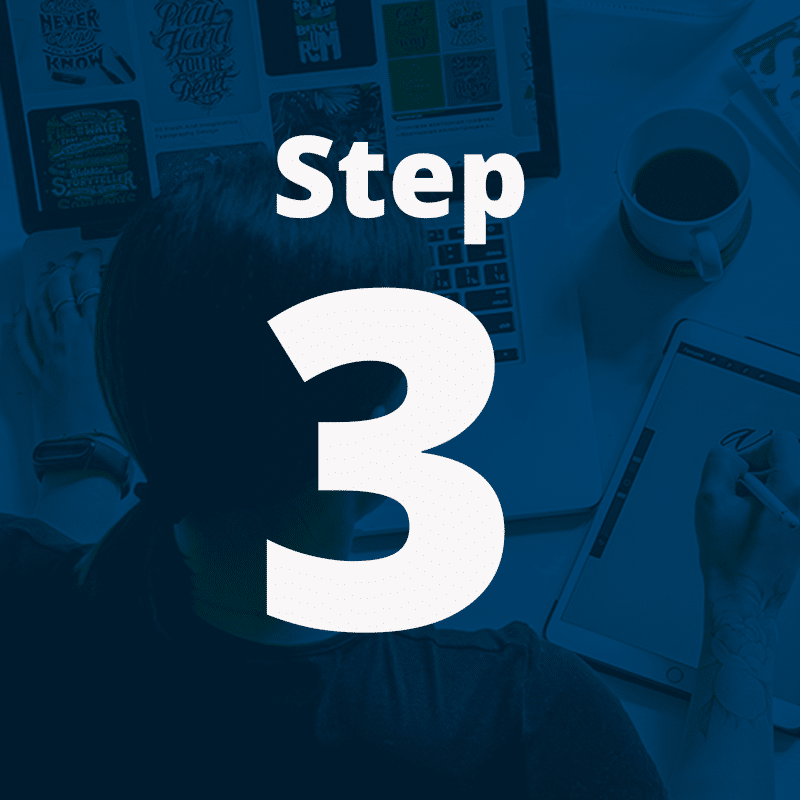 Evolve
Professional photography portfolios are never finished. It is necessary to constantly add and improve your portfolios in order to make it look fresh and feel current. Use feedback to your advantage and solicit it where you can. 
You will continue to improve your skills and knowledge indefinitely. Let your portfolio reflect that. This is how the best photographers stay relevant and increase their value. Be aware of trends, especially in the digital space, where things change quickly.
Frequently Asked Questions
How long do you go to school to be a Digital Photography?
Most Digital Photography jobs do not require a degree. Many photographers have only a high school diploma, but having more education will help you stand out among your peers. Some of the most renowned photographers have advanced degrees. Every photographer takes a different path. Formal training will help any potential photographer in their career. 
Which degree is best for photography?
Those interested in pursuing a photography education have a number of options. There are several types of certificate and degree programs available. A bachelor degree will provide a solid for aspiring digital photographers, though degrees are typically not required except in specialized fields such as science photography or photojournalism.
How do I start my own Digital Photography business?
Taking some business and photography courses is a great place to start your journey towards owning a digital photography business. Try to hone your skills and learn the landscape before taking on clients. When you're certain you know what you're getting into and are confident in your abilities, start at a level you're comfortable with. 
Available Programs
This guide was brought to you by Sessions College. Sessions College is a fully online, accredited school of visual arts offering an exciting range of degree and vocational programs in Digital Photography and related fields. Below is information on selected programs.
Associate Degree in Digital Photography
The Associate of Occupational Studies (AOS) in Digital Photography is an intensive two-year degree program for students seeking to enter careers as independent freelance photographers. Designed for high school graduates and adult learners, the program will offer a strong foundation in the visual language of photography and a working knowledge of the equipment, software, and production techniques essential for work in the photographic industry.
Comprehensive 72 credit, 2 year degree program
Includes Portfolio Review and Design Business course
Financial aid and creative scholarships for students who qualify
Undergraduate Certificate in Digital Photography
The Undergraduate Certificate in Digital Photography provides students with a foundation in the skills required to practice as a professional photographer. Students will gain experience in commercial photography scenarios and develop proficiency in using Photoshop and Lightroom for digital editing and asset management. Students explore typical photography assignments, including portraiture, event photography, and product photography, learning how to adjust for lighting and location for professional results..
Focused 24 credit, 2 semester program
Build a portfolio and advance your career
Financial aid for students who qualify