BFA in Graphic Design Faculty
Jordon Schranz,
Department Head of Illustration
Jordon Schranz is an audio/visual artist and designer whose work has been exhibited internationally in New York, Chicago, El Paso, Berlin, Bogotá, and Ciudad Juárez. In addition he has performed hundreds of shows across the United States as part of the free jazz trio, "The Eastern Seaboard" and in the avant-rock group "Quivers" with Ninni Morgia, including New York, Philadelphia, San Francisco, Chicago, Atlanta, and Detroit.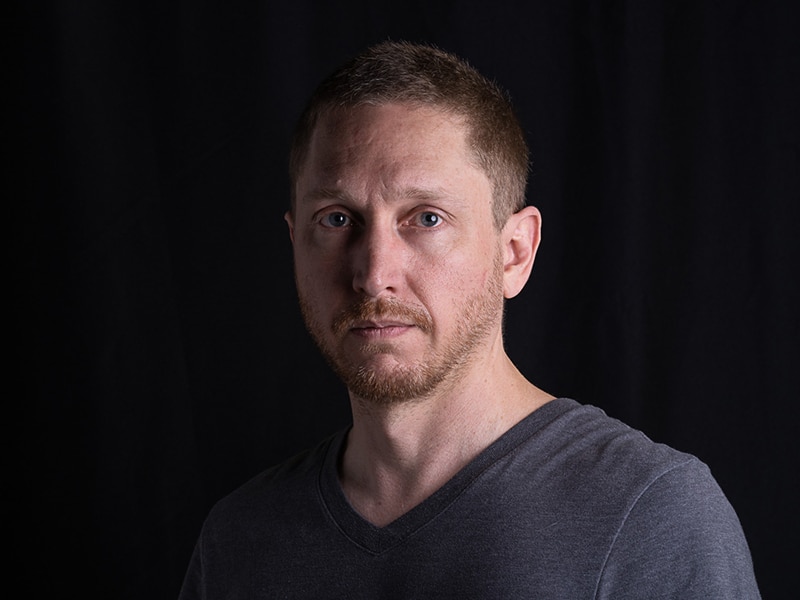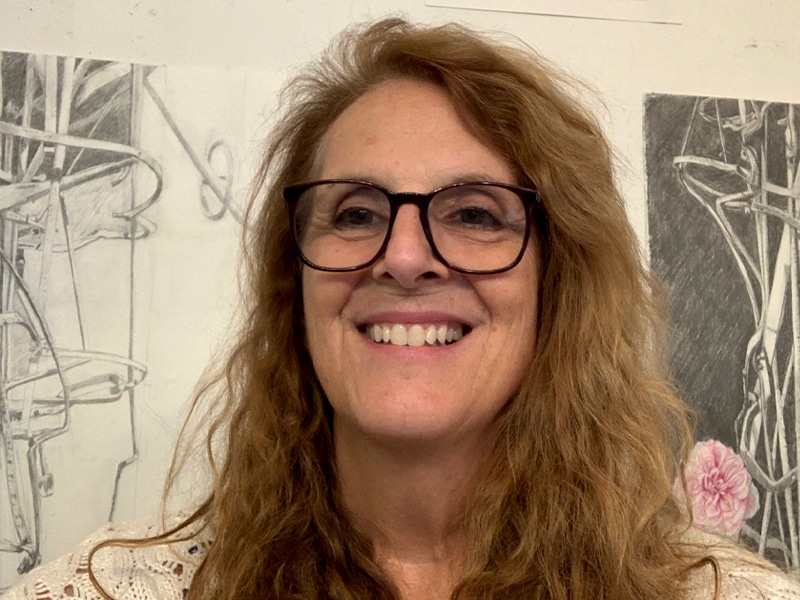 Dr. Robin Masi Carlson
Dr. Robin Masi Carlson is an exhibiting artist and educator with extensive expertise in course facilitation and development for multiple colleges including the Art Institute of Pittsburgh, Regis College, and Boston University. Outside of Sessions college, Dr. Carlson has designed coursework for Anatomy and Figure Drawing, Painting, Perspective, and Color Theory for online and face-to-face classes. Her art exhibits and related creative work include The Beautiful Soul, 2021 at University Lutheran Church, Harvard University; Vanishing Point: The Life of Baroque Artist Artemisia Gentileschi; and exhibits in Rome, Boston, New York, Washington, DC, Atlanta, San Francisco in over 100 regional museums, galleries, and alternative spaces.
Doctorate in Educational Leadership, Administration, and Policy Studies, Boston University Graduate School of Education, Boston, MA
Master in Education, Harvard Graduate School of Education, Cambridge, MA
Master of Fine Arts, Academy of Art University, San Franscisco, CA
Bachelor of Fine Arts, Tufts University/School of the Museum of Fine Arts, Middlesex County, MA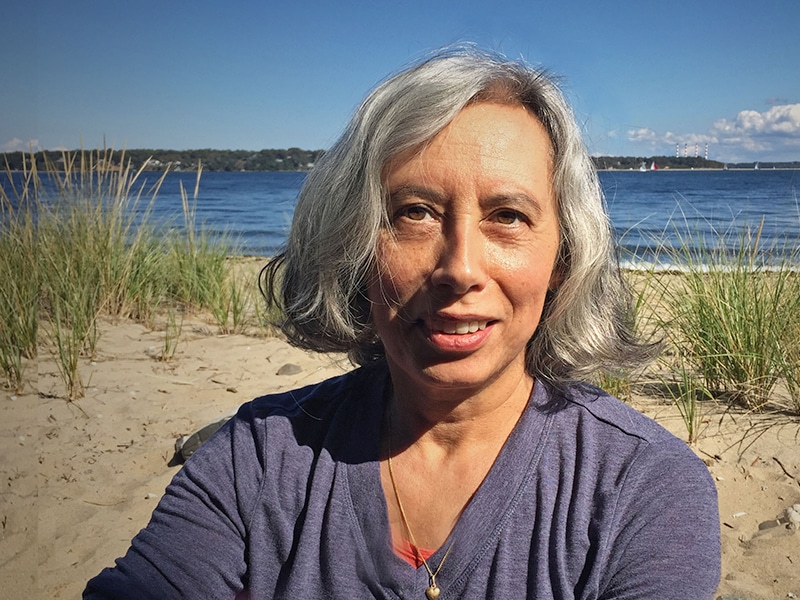 Fiorella Shalat
Fiorella Shalat is an artist and educator with expertise in commercial still life, microscope photography, and creative darkroom techniques. Born in Florence, Italy, Fiorella studied ceramics and textile design at Parsons School of Design, studied Illustration and typeface design with designer Ed Benguiat at the School of Visual Arts, and earned a certificate in Fine Art Sculpture from the Art Students League, where she studied with Nathaniel Kaz. Fiorella's work has appeared in various group shows including the National Academy of Design, winning the J. Sanford Saltus Gold Medal, the Catherine Lorillard Wolfe Art Club, winning the Hanna Hyatt Huntington Medal, the National Sculpture Society, and the gallery of the Williamsburg Art and Historical Center. Fiorella earned her Bachelor of Science in Art Education from CUNY and Master's degree in Architecture from the City College of New York.
M.Arch, CUNY City College of New York
BS in Art Education, CUNY City College of New York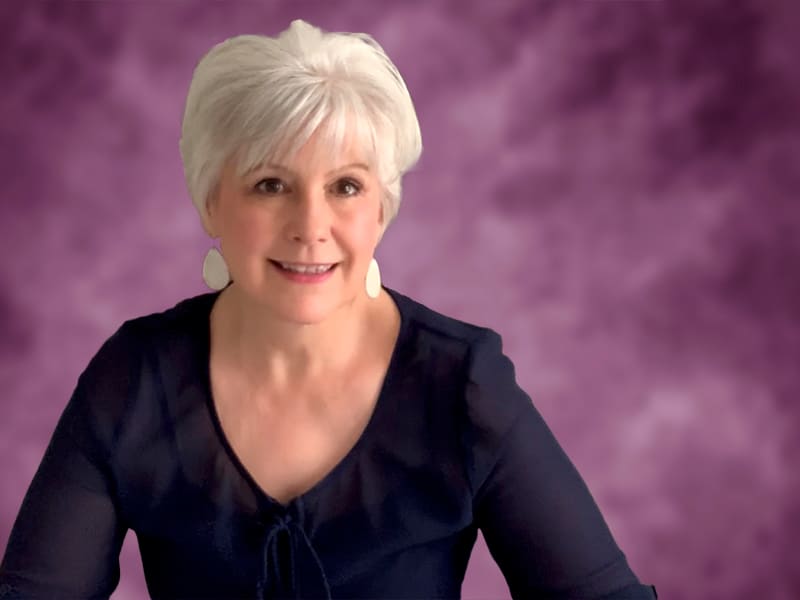 Anne Catharine Blake
Anne Catharine Blake has over fourteen years of teaching illustration and design online, including curriculum development and mentoring faculty. In addition to teaching, she continues to work as a freelance author/illustrator/designer and exhibits her work regularly. Her work has been published in the US, UK, Europe, and translated into Spanish and Chinese. Her illustrations and sketchbooks have been exhibited in New York, Chicago, Atlanta, Canada, England, and France. Some of her papers are housed at the de Grummond Children's Literature Collection at the University of Southern Mississippi.
MFA in Illustration, University of Hartford, Hartford, CT
M.A. in Illustration Syracuse University, Syracuse, NY
BA in Art, Thomas Edison State College, NJ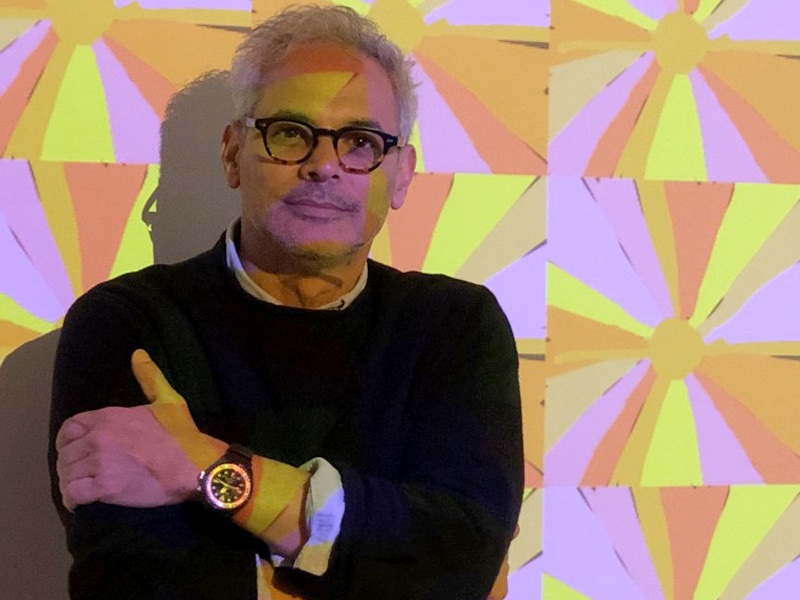 Andrew Shalat
Andrew Shalat is an author, designer/illustrator, educator, and Mac expert. Since 1985, Andrew has been designing and writing articles about Macintosh, Mac software, and publishing technologies. Andrew has been a regular speaker/faculty member at Macworld Expo since 2001 and has written three books on design: How to Do Everything with Online Video (McGraw-Hill, Osborne), Do It Yourself Mac Projects (McGraw-Hill), and MacDesign Out of the Box (Peachpit). Andrew is a regular contributor to Mac Radio, InDesign Magazine, and Creativepro.com and his design work covers a large range of media including book, CD and DVD covers, brochures, catalogs, outdoor signage, print ads, artwork, logos, and Web design.
MFA, Savannah College of Art and Design
MA in English and American Literature, Brandeis University
BA in English Language and Literature, State University of New York at Stonybrook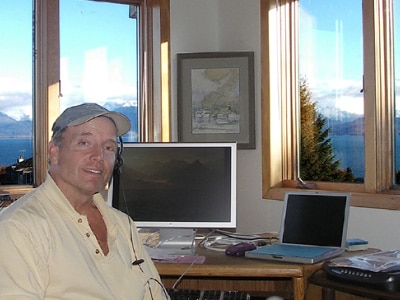 Dr. Taz Tally
Dr. Taz Tally is the president of Taz Tally Seminars and Taz Tally Photography. Taz is the author of numerous graphics and print production books and instructional videos, CDs, DVDs and online training courses on scanning, prepress and printing, Photoshop, color correction, and font management. Taz is a frequent presenter at seminars and trade shows, a member of the Photoshop Dream Team, and frequent contributor to graphics art publications including Printing Industry of America, Layers Magazine, and Photoshop User. Taz is an adventure author who specializes in black and white landscape photography and whose latest book is 50 Hikes in Alaska's Kenai Peninsula.
PhD in Geology, University of California Santa Barbara, CA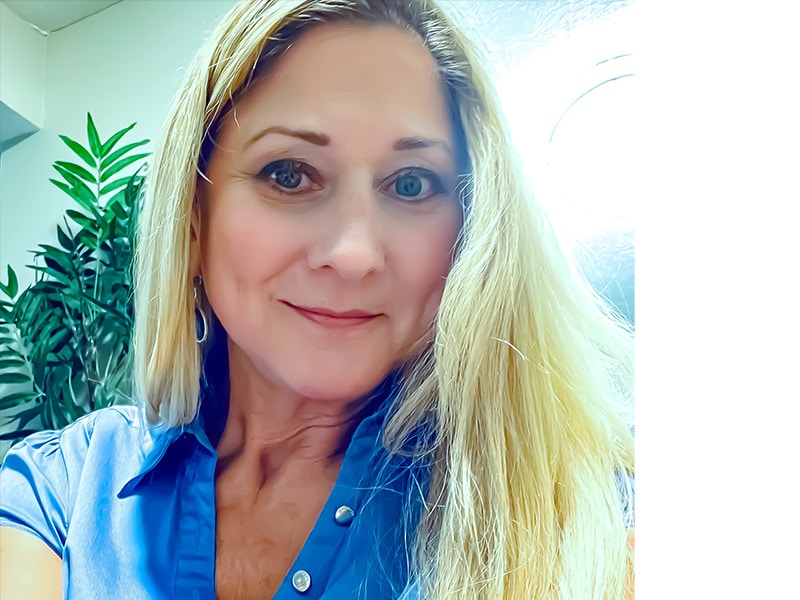 Dr. Tamara Pavlock
Dr. Tamara Pavlock is dedicated to inspiring learning, art and creative thinking, and student success. Having earned a Doctorate degree in Educational Leadership – Higher Education, a Master's degree in Instructional Education – Special Education focus, and a Bachelor of Fine Arts degree in Visual Communication (Graphic Design), she is currently pursuing a Certificate in Special Education, focusing on autism. Tamara has over 20 years of experience as an Art, Graphic Design and Education Instructor, Higher Education Department Director and Associate Dean, Creative Director, Print and Production Specialist. Her experience includes consulting, event planning, sponsorship, capital fundraising, instructional and curriculum design and online curriculum development.
Doctorate of Education, Higher Education/Higher Education Administration, Argosy University of Phoenix
Masters of Education, Educational, Instructional, and Curriculum Supervision, Argosy University of Phoenix
Bachelor of Fine Arts, Graphic Design, Kent State University, Cleveland, OH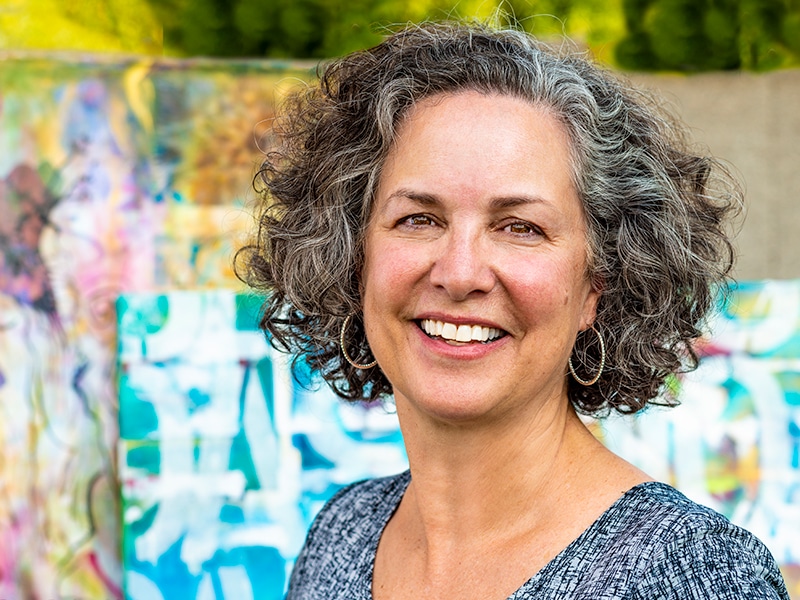 Dr. Meryl Epstein
Dr. Meryl P. Epstein is the Dean of Academic Affairs for Sessions College. In her role, Dr Epstein strives to inspire excellence and is consistently focused on supporting the creative and positive environment of Sessions College. Prior to joining Sessions College, Meryl has extensive experience in design, education, and leading academic teams and has served as Dean of Academic Affairs, Program Chair, Doctoral Development Faculty, Art Director, Graphic Design Manager, Faculty member (online and on-ground), and Exhibiting Artist/Photographer. Highlights from her career include implementing and leading the graphic design of three different museums (Scottsdale Museum of Contemporary Art, Arizona Science Center, and Arizona Historical Museum) and receiving the first Arizona AIGA fellow award.
Doctorate of Education in Educational Leadership, Argosy University, Phoenix, AZ
Master of Fine Arts (Photography), Arizona State University, Tempe, AZ
Bachelor of Fine Arts in Graphic Design, University of Illinois at Urbana-Champaign, IL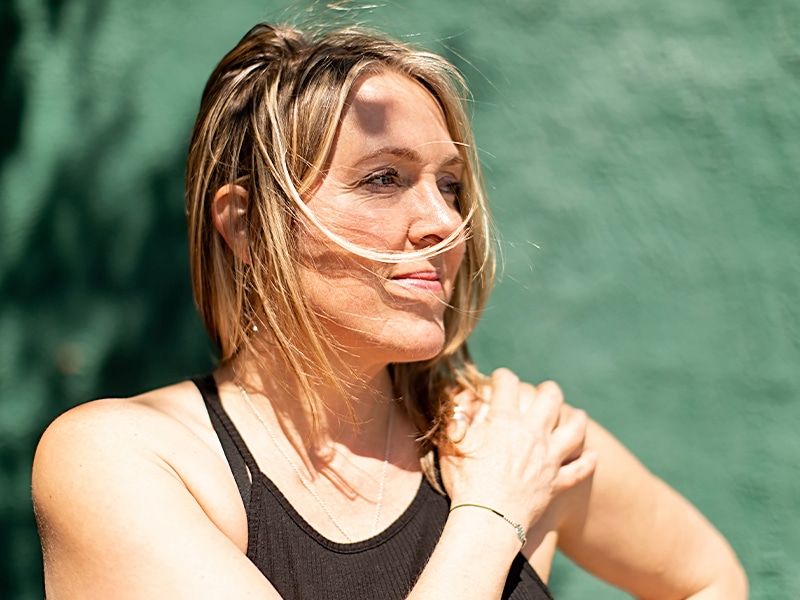 Kristen Becker
Kristen Becker is an educator and a graphic and business designer specializing in e-commerce. She developed and marketed a niche e-commerce boutique featured in Real Simple, Better Homes & Gardens, and In Style magazines. With over 12 years of experience as an award-winning educator, she has developed curriculum and taught courses in graphic design, multimedia, and e-commerce/marketing.
MA in Digital Arts, Maryland Institute College of Art
BA in Environmental Systems, University of Maryland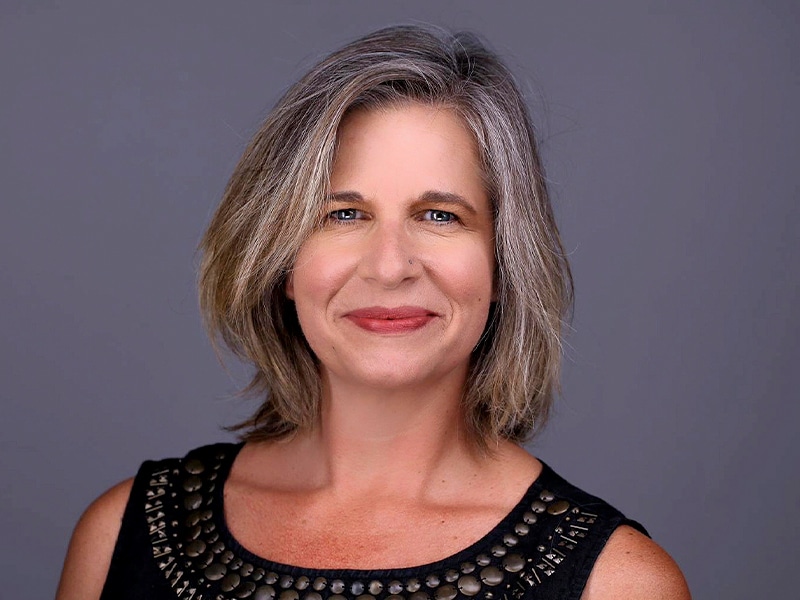 Jill Mott
Jill Mott is a photographer, journalist and passionate instructor dedicated to encouraging life-long learning, developing social and professional skills as well as a mastery of technical skills. Jill brings to her classes 10 + years experience in journalism, both nationally and abroad, and an interactive teaching style that promotes discussion and awareness of current topics and opportunities to think out of the box. Jill enjoys applying a wide variety of presentation techniques based on current professional practices and hands-on exploration, including cooperative and active learning strategies as well as lecture. She was commissioned to develop workshops supporting the objective of nongovernmental organizations (NGO) and other governmental agencies such as UNESCO.
Master of Arts in Art Education, San Jose State University, San Jose, CA
Bachelor of Science in Photography, Syracuse University, S.I. - Newhouse School of Public Communication, Syracuse, NY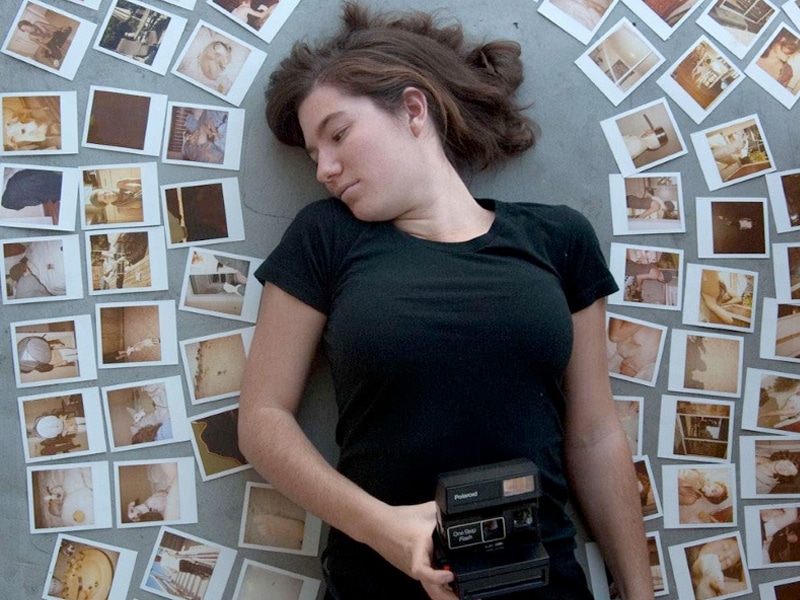 Felicia Kieselhorst
Felicia Kieselhorst is freelance photographer with her own business based in Oakland, CA. Felicia, known as Flee to most, specializes in wedding and product photography, and works in digital and film photography, using primarily Nikon, Hasselblad, and an array of toy cameras. The California native can often be found hanging out with her hairless pup Qispi, hiking, gardening, kayaking, or just sipping on a cup of tea.
MFA in Photography, Academy of Art University, BA in Visual Arts
Photography Concentration, Chatham University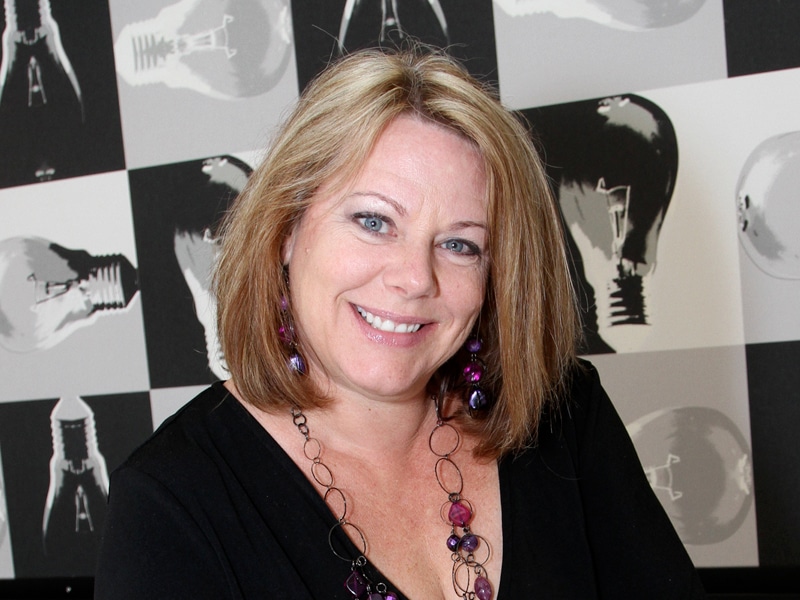 Diana Dunaj-Kullman
Diana Dunaj-Kullman, (also known as D.D.) is an advertising industry veteran, marketing communications pro, and copywriter. D.D. gained experience with marketing strategy and copywriting while working for a wide variety of agency and corporate clients. D.D. was Senior Communications Director at Equality Health and has worked at several ad agencies in Phoenix, including Off Madison Ave, E.B. Lane (now LaneTerralever) and Lavidge. Past President of AAF - Metro Phoenix / Phoenix Ad Club, D.D. was awarded 2011 "Advertising Person of the Year" by the AAF-Metro Phoenix (Phoenix Ad Club) and Ad2 Phoenix organizations and has won several American Advertising Awards, a Mobius, an Otto, and an Emmy. Outside of Sessions College, she is an Associate Creative Director / Writer at the University of Phoenix, a college built specifically for working adults.
MBA in Business Administration, Argosy University, Phoenix, AZ
BA in English, Ottowa University, Surprise, AZ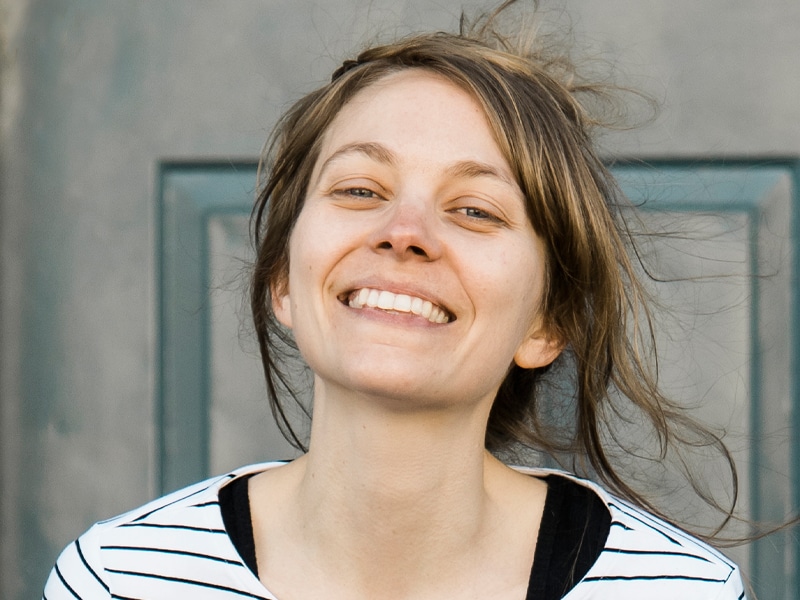 Carolyn Zaikowski
Carolyn Zaikowski is the author of the hybrid novel In Dream, I Dance by Myself, and I Collapse (Civil Coping Mechanisms, 2016). Her fiction, poetry, and essays have appeared in The Washington Post, Denver Quarterly, The Rumpus, PANK, West Branch, Dusie, DIAGRAM, Everyday Feminism, and elsewhere. She holds an MFA in Creative Writing from Naropa University's Jack Kerouac School of Disembodied Poetics and is currently an English professor and volunteer death doula.
MFA in Creative Writing, Naropa University, CO
BFA in Psychology, University of Massachusetts, MA