17 Free Fonts for Designers You Needed Yesterday

Never underestimate the value of typography. With so many different fonts to choose from, the important thing is to find the one that's right for you. Keep in mind that just because one font is useful for one design project, that doesn't mean it's going to be useful for another. Consider carefully the kind of message you are going to want to relate to your clients and visitors. Often your typeset and font choices determine the visual interest and focal point of your design work. Effective visual communication is the goal. Remember that the font really does play a significant role in how that message is received!
Additionally, designers can often feel overwhelmed by what can eventually amount to hundreds of different type choices within Adobe Creative Cloud software.
Pro tip: consider an add-on font manager, or this discussion on the Adobe forums – designers can often overcome these issues with proper organization and management of their tools.
The other thing you are going to want to keep in mind is that a owning a variety of fonts should never bankrupt you. There are tons of free fonts out there, curated by designers with passion for sharing type with the design community.
So, unless you're working on a big project with more advanced requirements, you may want to consider the benefits of using some of the internet's free resources.
Looking for free fonts? Check these out:
Metrica: Ideal for those who need their typeface to emphasize a futuristic structure. There is a complex level of visual interest in this font, designed by Oliver James. It's all caps, draws the eye, and has a bold use of lines and intersections reminiscent of cityscapes: bridges and buildings.
High Tide: similar to Metrica, this is an all caps typeface which features a more experimental use of geometric style. More advanced iterations of types like Metrica and High Tide have been phenomenally popular, and case studies to consider would be AIGA's Phoenix Design Week's iconic branding images. It also feels a bit like Geom, but more on that later.
Walk On: This is a great retro-style font to consider.
Nickainley: This font nicely emphasizes class and sophistication.
Benyo: This unique font can give your projects a futuristic appeal.
Oranienbaum: This font takes the famous Antiqua font style, and adds some unique touches.
Stellar: This condensed sans serif is bold and distinctive in equal measures.
Rodina: This particular font features tons of symbols and sections.
Shumi: The best way to describe this particular font would be chunky. It's definitely going to get someone's attention!
Grafter: You're going to love the flowery embellishments that come with this fun, appealing design.
Vagtur: This font style is ideal for those who are looking for something that is going to combine unique style with elegance.
Waterlily: As the name might suggest to you, Waterlily is a font that looks to create something with gracefulness and beauty.
Geom: Another modern, geometric type. Geom has an interesting interpretation of steampunk styled lines and yet it carries an art-deco feel.
Margot: This font is bright, straightforward, and cheerful.
Smaq: This font nicely evokes classic video game styles.
Springtime: This font is both feminine and formal, making it ideal for a variety of projects.
Firefly: Designer Sean Coady created a serif-based type with evocative grunge swashes, which really work well when coupled with the vintage, old-timey feel of the curves and lines.
What's next? Nab your font packs online. Graphic Design Junction and Behance are both great resources for free fonts – and there are literally hundreds of available styles.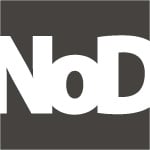 This post was authored by NoD staff. Notes on Design is a design industry blog sponsored by Sessions College for Professional Design.