Best of Behance: Package Design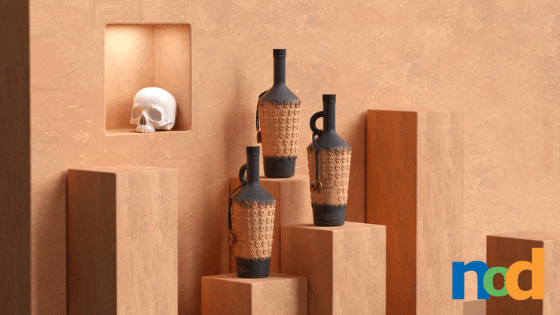 Source: Hi! ESTUDIO
Design is full of history, and there's a wealth of information to be learned from the past. However, just as it's important to look back and reflect on the places we've been, it's equally important to look forward to the places we might go. With increasingly sophisticated tools and powerful processors, creatives can now accomplish on their own what entire teams couldn't even dream of doing In a not-so-distant past. For the contemporary creative, the possibilities are seemingly limitless. So, in this new series focused on innovation, I'm aiming to shine a light on contemporary designers who are pushing the envelope and evolving the field as a whole.
In this first installation, I thought it might be fun to take a look at something we haven't explored much: package design. With that said, here are a few of my recent favorites from Behance.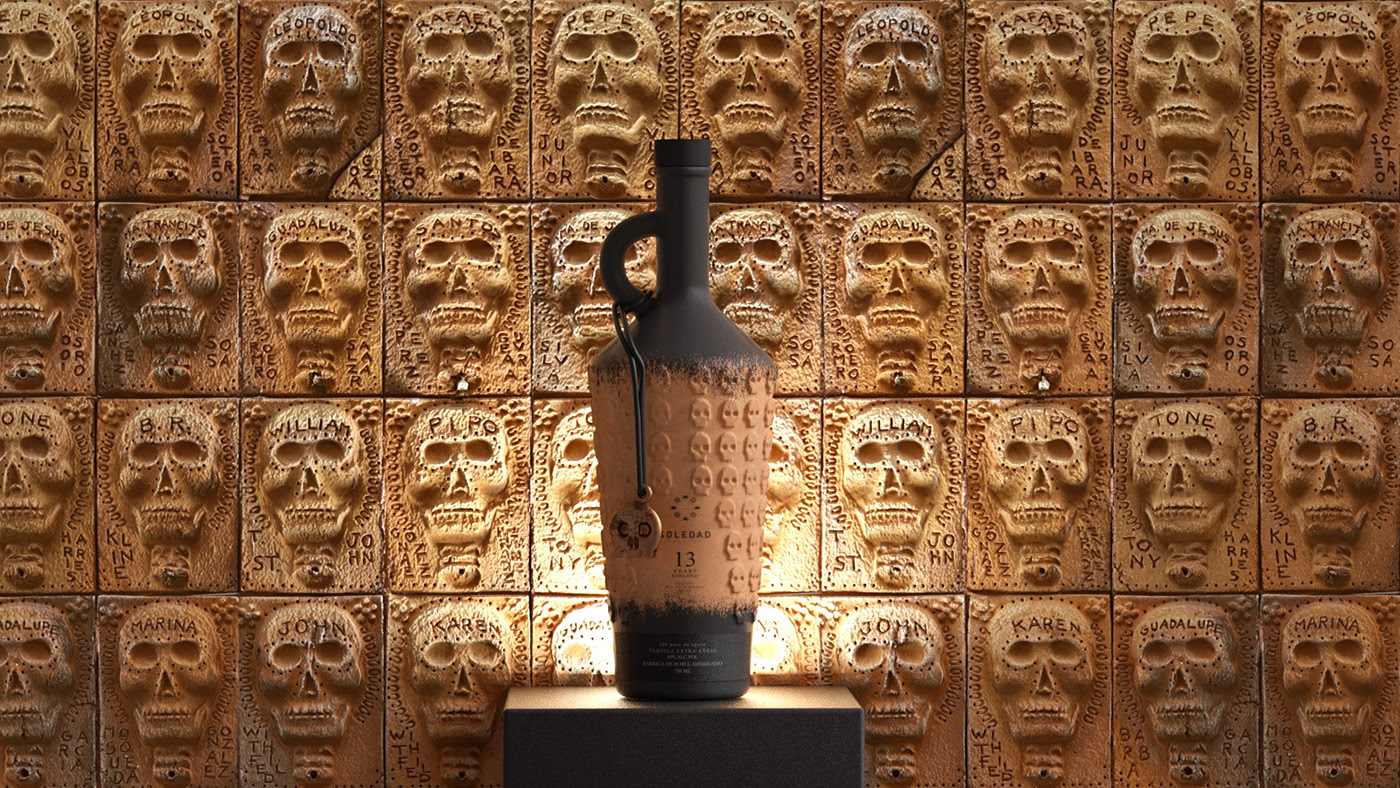 Source: Hi! ESTUDIO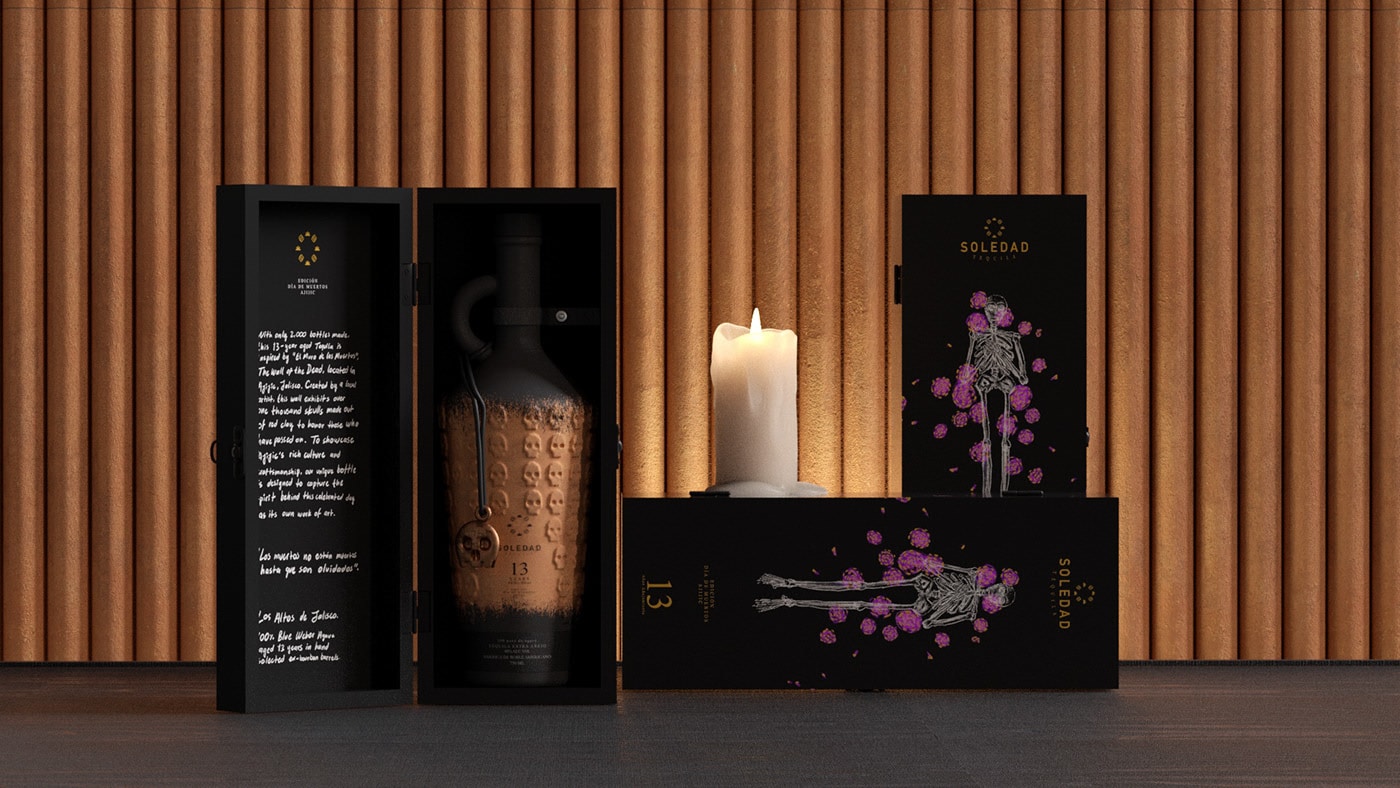 Source: Hi! ESTUDIO
This first project comes to us from Hi! ESTUDIO based in Guadalajara, Mexico. Created as a special "Día de Muertos" edition for Tequila Soledad, this limited edition bottle and packaging design feature an embossed skull motif stacked in rows around the circumference of the bottle. Pulling inspiration from the Ajijic Wall of the Dead, the matte black bottle is finished with a rough-edged coating of warm tan pigment in reference to the burnt clay from which the wall is made. The box, functioning as a coffin of sorts for the bottle, is given a similar matte black treatment. The handwritten inscription on the inner lid and an illustration of a skeleton over top a bed of flowers provide one final connection linking the design to the traditional handmade nature of the wall and much of the other crafts associated with the Day of the Dead.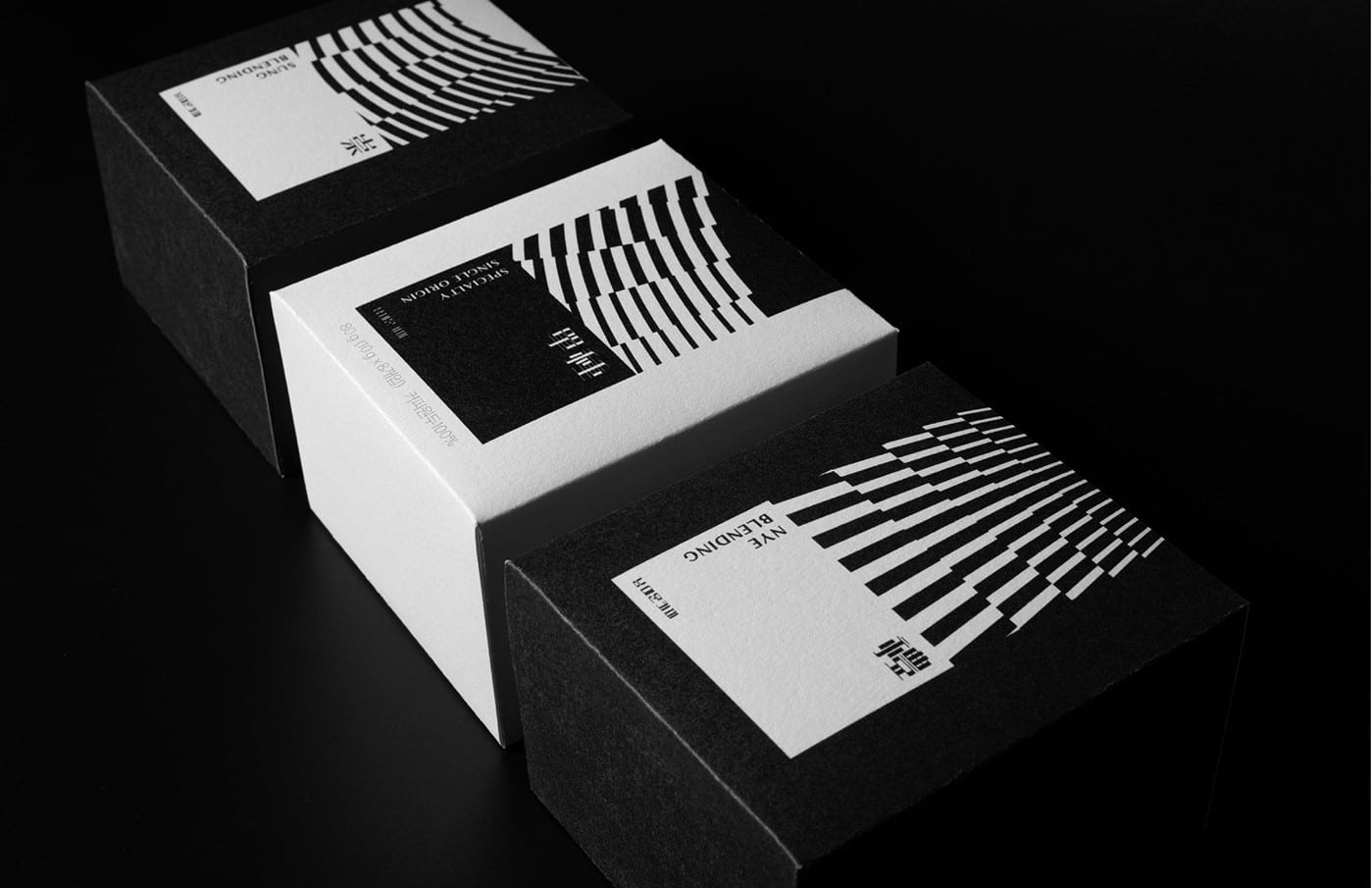 Source: Studio PullPool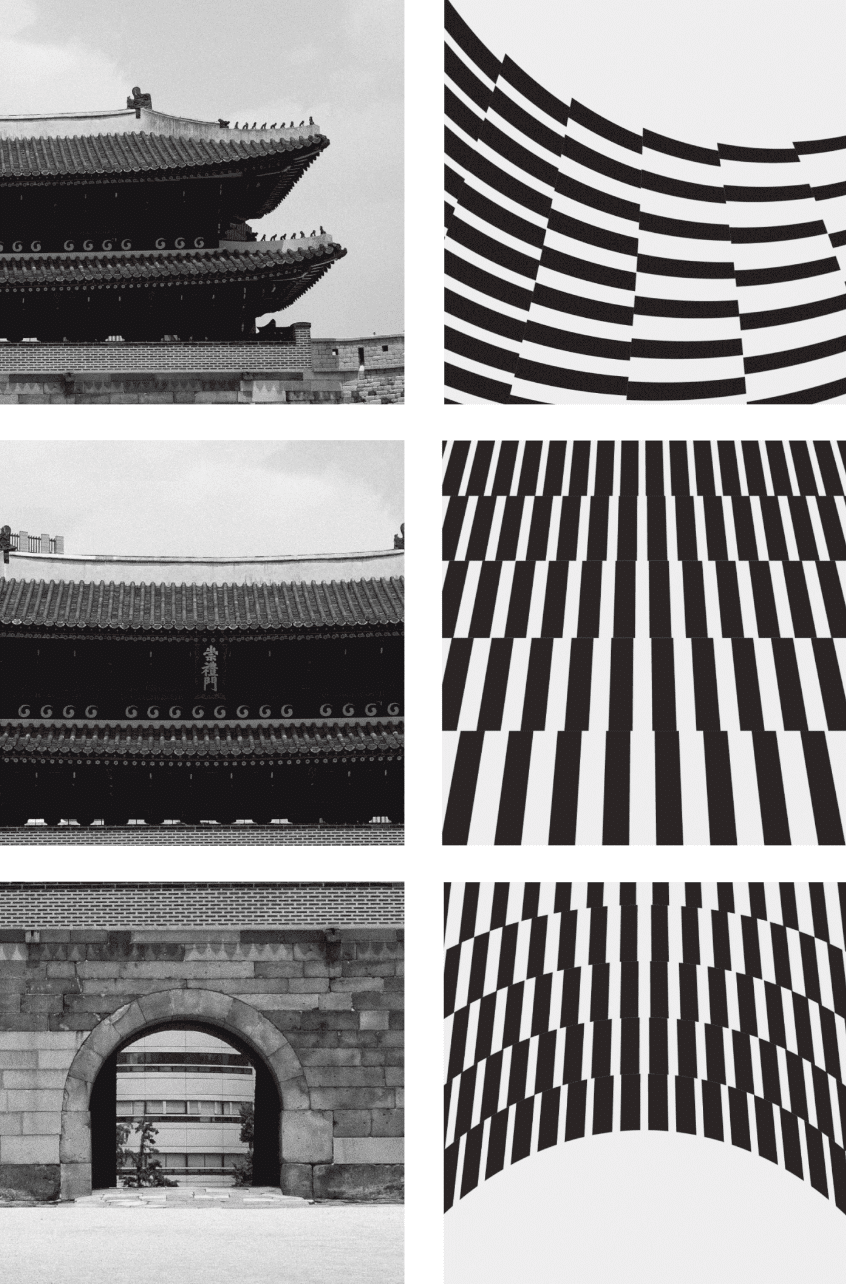 When you have access to every color imaginable, sometimes choosing to use none of them is the boldest statement you can make. This coffee package design for Namdaemun created by Studio PullPool, based in Seoul, takes a bold graphic approach to differentiate between the brand's various blends. Where many might turn to a color-based solution, Studio PullPool instead looks to architecture for inspiration. Pulling several motifs from tiling and brickwork, the studio crafted three unique patterns which serve as the basis for the packaging's clean, graphic solution. Using only black and white, the system is able to accommodate three in-house blends with its inverse providing another three for specialty single-origin bags. This clever packaging solution displays a great deal of restraint. It's pared-down aesthetic gives the final packaging a pronounced air of sophistication and confidence, despite featuring very few elements.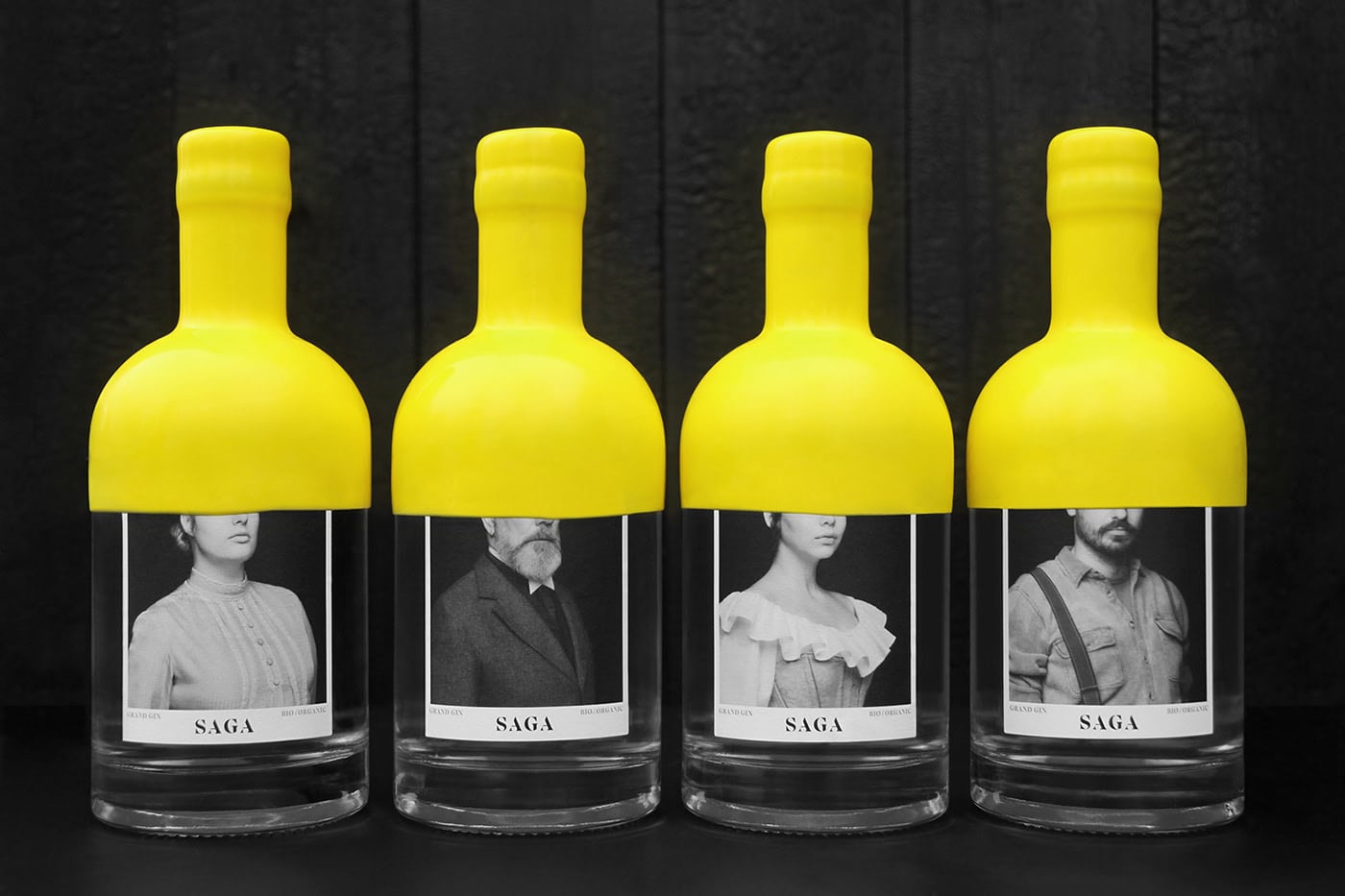 Source: Paprika Design
Source: Paprika Design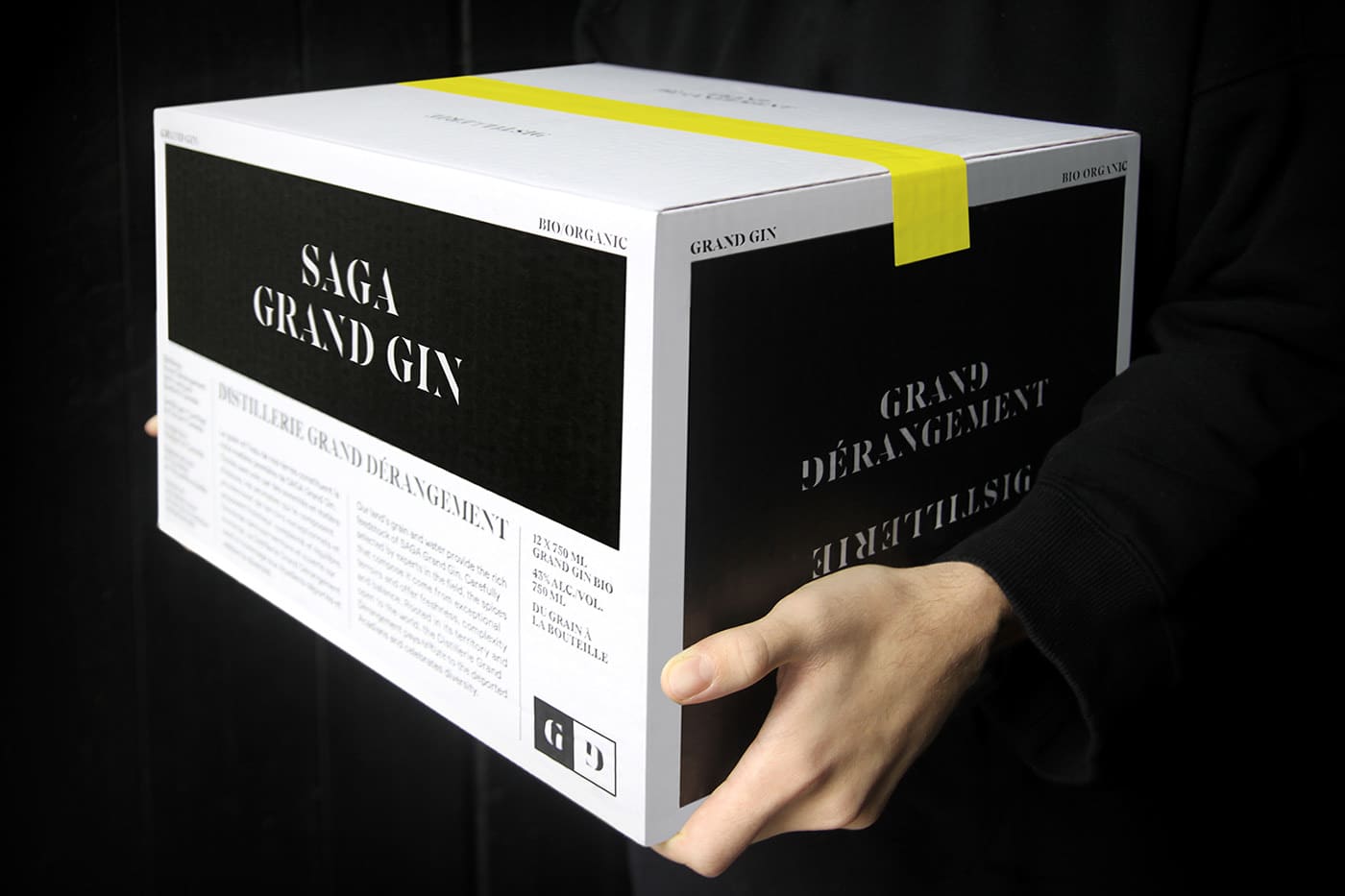 This last entry serves as another testament to the idea that less is more. Designed by Paprika Design for Saga Grand Gin, the bottles feature large black and white photographs cut off just below the eye with a bright yellow wax that also acts as a seal. Intended as a tribute to the Acadian people who were deported by the British government in 1755, the color treatment and clothing give the packaging a strong historical feel. This feeling is reinforced through Paprika's choice of typography and layout, which is strongly reminiscent of a newspaper. However, by breaking tradition with a bright, opaque yellow wax, and choosing to conceal the identities of those in the photos, the packaging feels at once modern and mysterious.
Hats off to all of those mentioned in this first installation. As they say, there's more than one way to skin a cat. While each studio's approach was different, each solution was successful in its own right. Hopefully, this collection has you itching to get out there and make some great work of your own.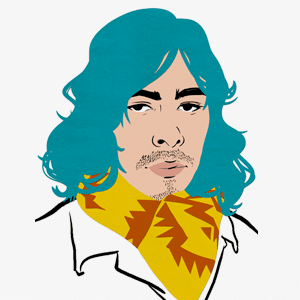 Taylor is the Managing Editor of Notes on Design. Taylor is a graphic designer, illustrator, and Design Lead at Weirdsleep.
Are you interested in sharpening your business skills? Sessions College offers a wide range of advertising and marketing courses. Contact Admissions for more information.