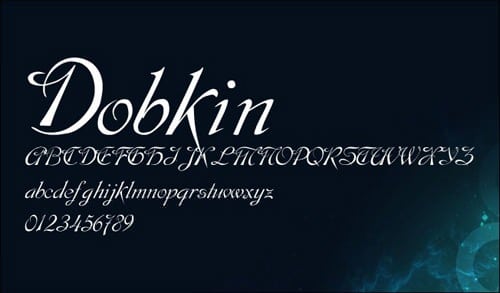 Wedding bells will be ringing soon. Need a great wedding invitation font? Look no further and download this script font. Dobkin is a calligraphy font that is stylish yet readable. It is designed by David Rakowski and contains the full alphabet set, numbers and punctuation.  
This art nouveau era script has elaborate swashes which are elegant and frilly but plain enough that you can write the entire invitation rather than just the initials.  
It can be used as a monogram but is more versatile and can be used on professional business cards, sophisticated stationary and brochures. Even some DIY project will benefit from this pretty font. It would be appropriate for embroidery projects. 
Printed as a larger font size, at least 36 points, will give the best results for monograming.
You can find Dobkin font here.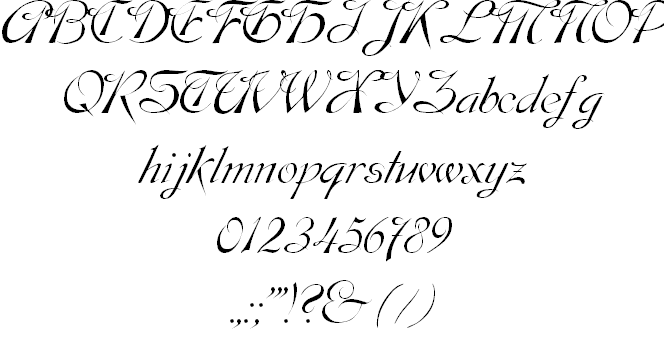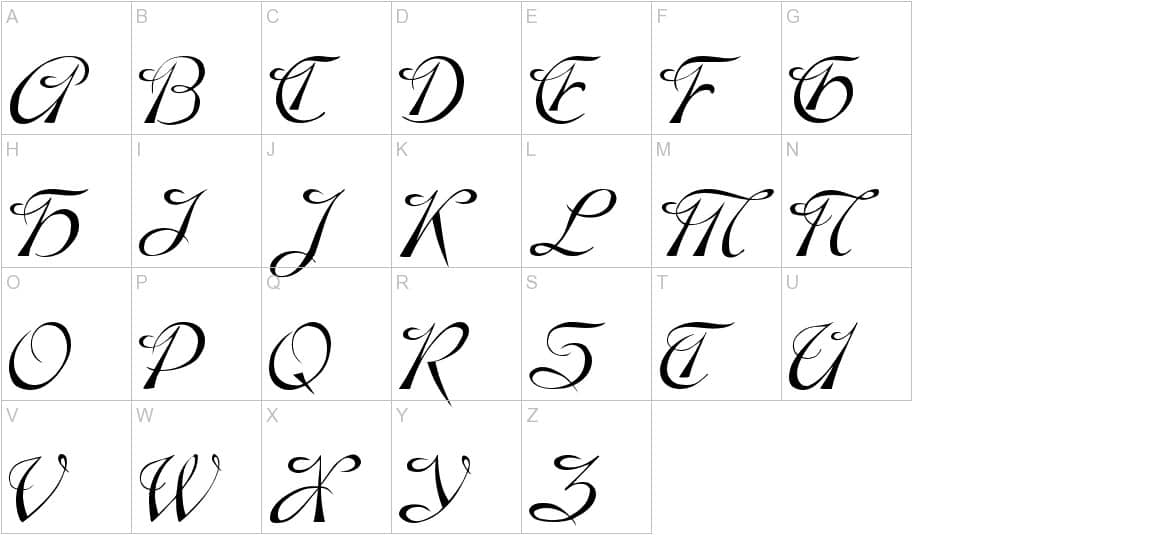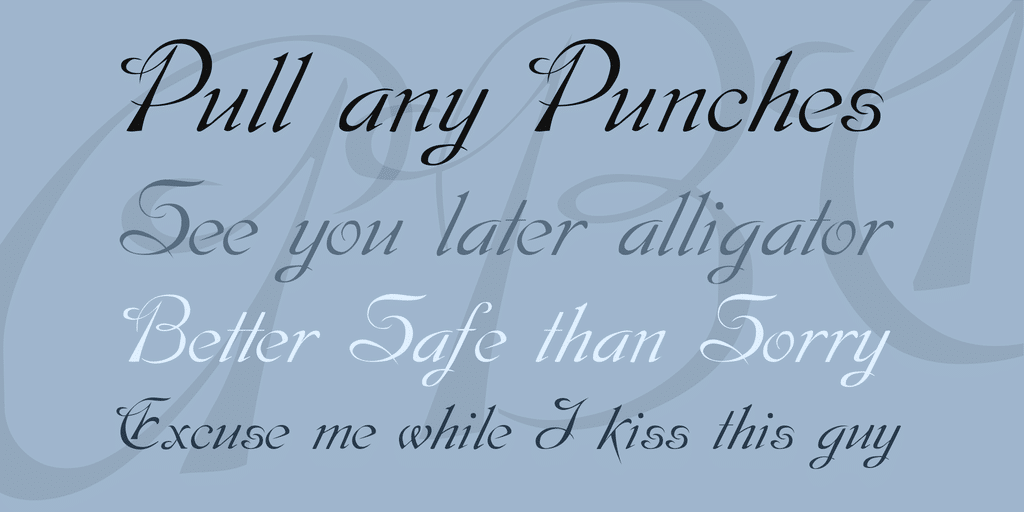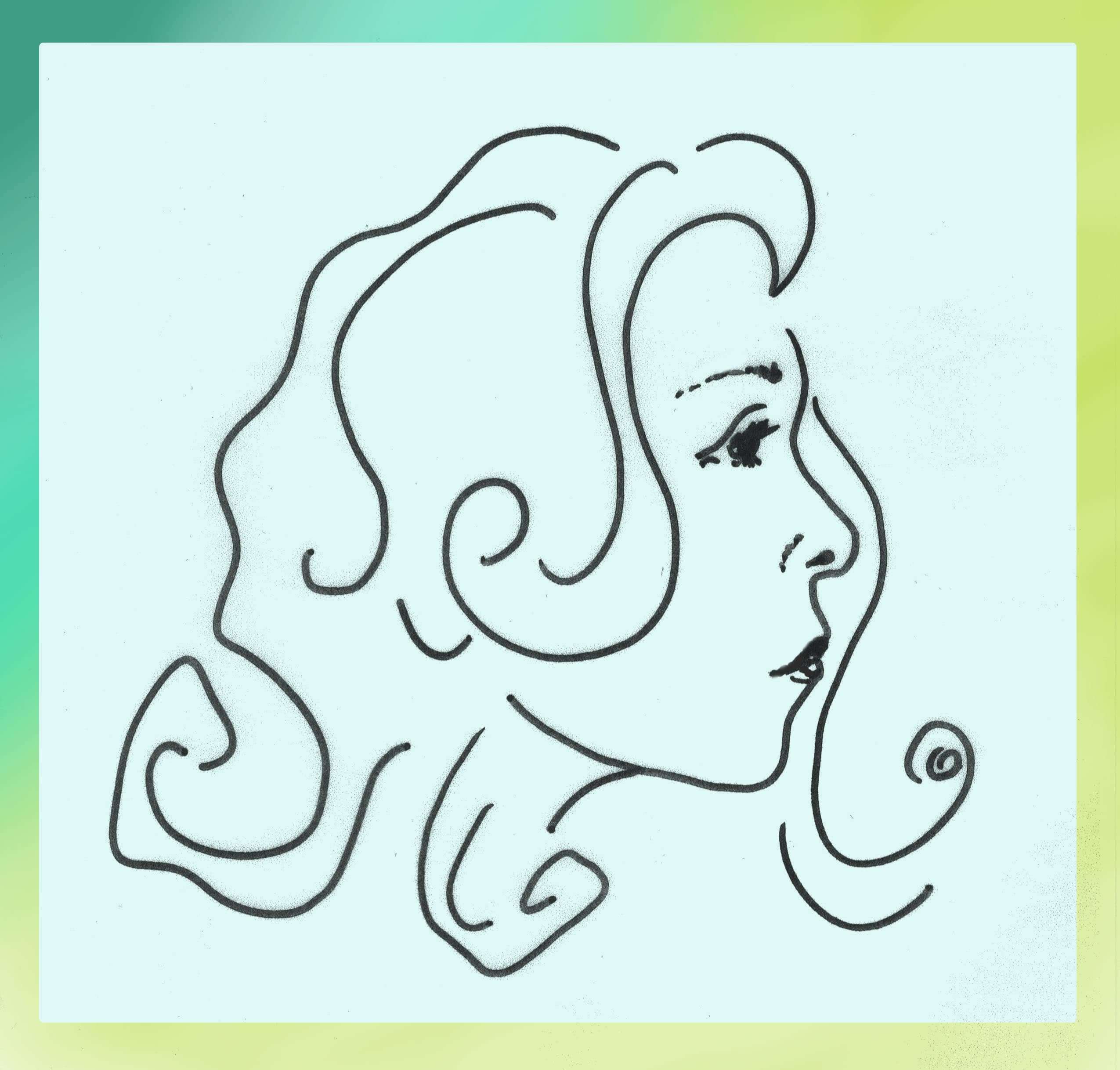 Jill Meyer is the Managing Editor of Notes on Design. A Scottsdale, Arizona resident, Jill is an artist, decorative painter, interior designer, and writer.