Protanopia Brings A New Dimension to Digital Comics
No items found
| December 14, 2017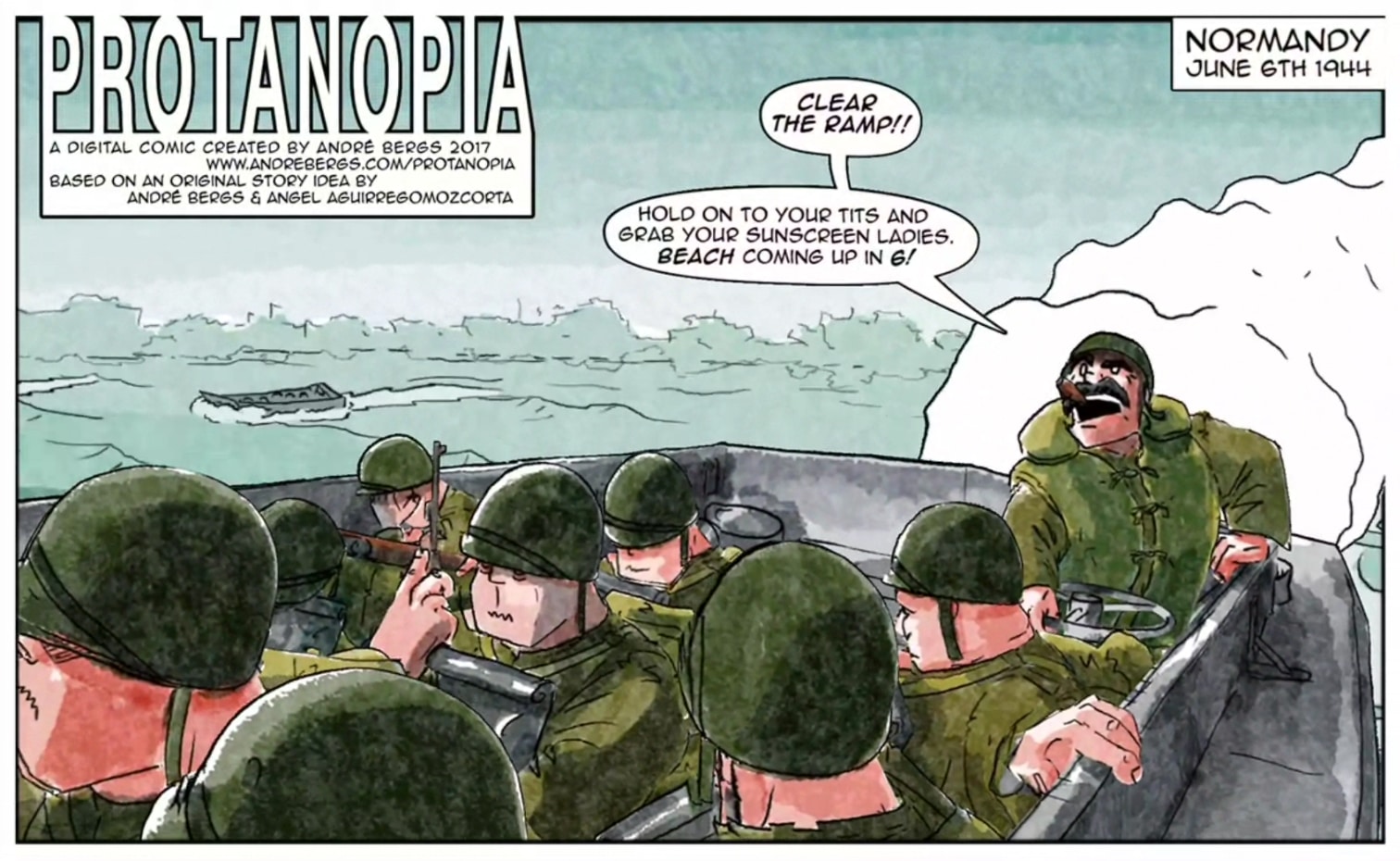 Comics go next level with the introduction of 'Protanopia'. Protanopia is the first digital comic to mix 2D animation with 3D graphics to create an entirely new kind of interactive experience. Users move, tilt and explore the comic's narrative via swiping, tapping, and double-tapping on their tablets and phones.
The interactive features are housed within a traditional comic book visual format which creates an interesting juxtaposition and also helps to familiarize comic book fans with the new experiential elements. It will be interesting to see how mixed digital comic books affect how people create and tell stories using comics going forward.
The revolutionary new comic is created by artist André Bergs. Protanopia can be downloaded for free at the App store. To learn more about the comic visit Berg's website:
http://andrebergs.com/protanopia/
No items found
This blog is powered by Sessions College, the leading online school of visual arts.