Standing out from the Crowd, Independent Publishing, & Building a Personal Platform: A Conversation with Ryan Mungia
No items found
| June 9, 2022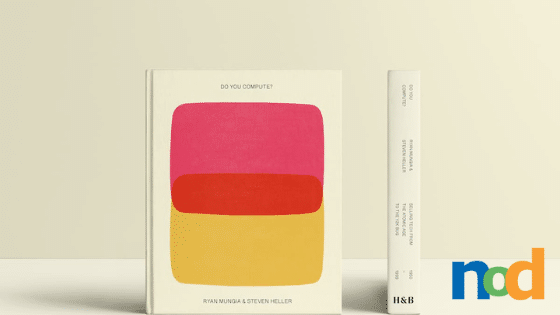 Source: Ryan Mungia
I recently had the opportunity to connect with LA-based editor and designer, Ryan Mungia, to discuss self-publishing and strategies for networking. Entering the 14th year of his career working with the world-renowned publisher, Taschen, and having published multiple titles of his own, Ryan reflects on some of the steps taken early in his career that he believes contributed to his success. We also discuss strategies for standing out from the crowd, gaining hands-on experience, and the importance of building a personal platform.
Ryan is currently developing a class dedicated to self-publishing art books and runs a blog where he writes about all things design. You can sign up for his newsletter here to be the first to know when the course goes live.
Slattery: I think one of the greatest things about creative work is the power of a portfolio. Being able to demonstrate things like technical skill and process as well as share a bit of personality can help you to punch above your weight when you don't have much work experience on your resume. Finding your voice and crafting a portfolio that accurately reflects it can take years, though. Any ideas for new graduates with a portfolio full of student work who are looking to stand out from the crowd and build their network?
Mungia: From my experience, a book is a great way to stand out from the crowd. Even though the business of books has declined as the world grows more digital, physical books are still powerful tools for communicating ideas and sharing information with the world.
As a recent college grad who is eager to get your name out, form connections, and jumpstart your career, a book can serve as an elaborate business card, showcasing your aesthetic taste and personality while making lasting impressions at the same time.
The book doesn't necessarily have to be a portfolio of your student work either. In fact, it probably shouldn't be. Your website and social media are better for that at this stage in your career. The point of the book is to serve as a conversation starter, an excuse to reach out to people and grow your network.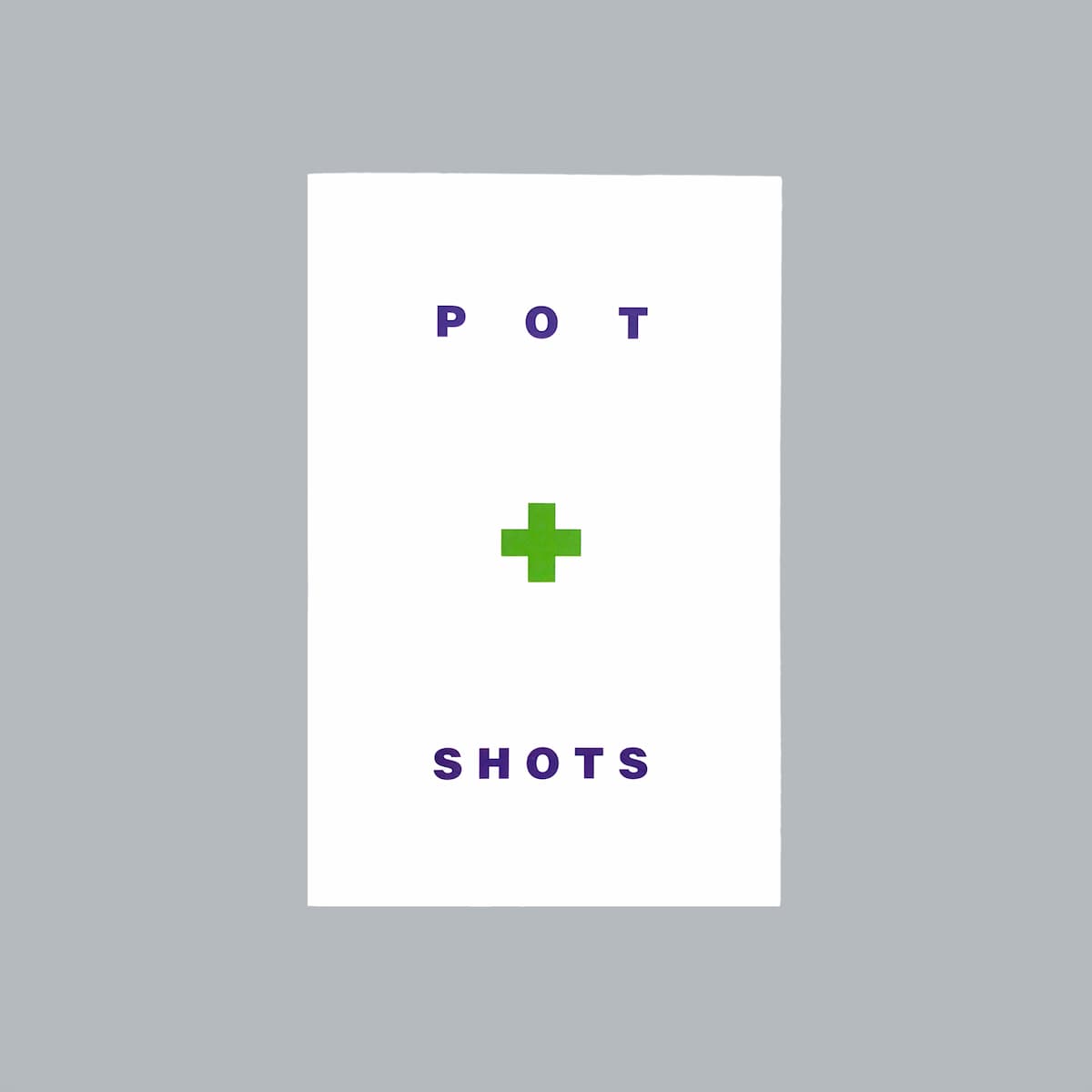 Source: Ryan Mungia
I know this because I have been doing it since 2012. As a former film student, I had little relevant experience when, along with Jim Heimann, I made Pot Shots, a 28-page staple-bound zine that led to articles in national publications like The Atlantic and Wired. Through that process, I made connections with writers, business owners, and other creatives.
S: Pot Shots reminds me of a similar sort of book by the photographer Christopher Herwig, documenting over 100 Soviet-era bus stops he collected over the course of 12 years. There's also Used to Be a Pizza Hut, the blog dedicated to documenting all of the former restaurant locations that have changed ownership but kept the iconic roof. What made you settle on dispensaries as your subject matter and what do you think it is about these sorts of projects that resonates with audiences?
M: The idea came about pretty organically. Around that time, I was looking for photographs of Prohibition-era speakeasies and realized that only a small percentage of them were actually photographed. So, first, from a documentation standpoint, I thought it would be a good idea to take photos of dispensaries in case they disappeared from existence in a few years.
I also thought the facades were interesting: For the most part, they were fairly anonymous-looking buildings, but there were some dead giveaways: one-way glass, an omnipresent security guard, and names like "The Coughy Shop." On one hand, they were trying to keep a low profile because of the conflicting state and federal laws at that time. On the other hand, they had to stand out enough to draw in new customers. That duality was intriguing to me.
S: So once you've decided on your topic, designed the book, and finally have copies in hand, how does one go about getting them into the hands of writers at major publications like The Atlantic and Wired?
"When you're first starting out, you have to use every leverage point you can to get some early wins."
M: When you're first starting out, you have to use every leverage point you can to get some early wins. In the case of Pot Shots, my collaborator was 30 years older and a lot more established in his career. His involvement lent an air of validity to the project and probably helped in getting some attention.
Your own leverage points might be different: maybe you have a social media following, maybe you were part of a group show, maybe your best friend works for a company that sends out a marketing email that you can ask to be a part of.
With Pot Shots, the first thing I did was email a few local blogs to get the ball rolling. There was one in particular called "LA, I'm Yours." It was small and covered arts and culture. The writer was very enthusiastic so we met up and I gave him a zine. He wrote a great post about it, and within a day of it going live, someone from the L.A. Times emailed asking for a copy. This is generally how it goes: start small and keep building momentum.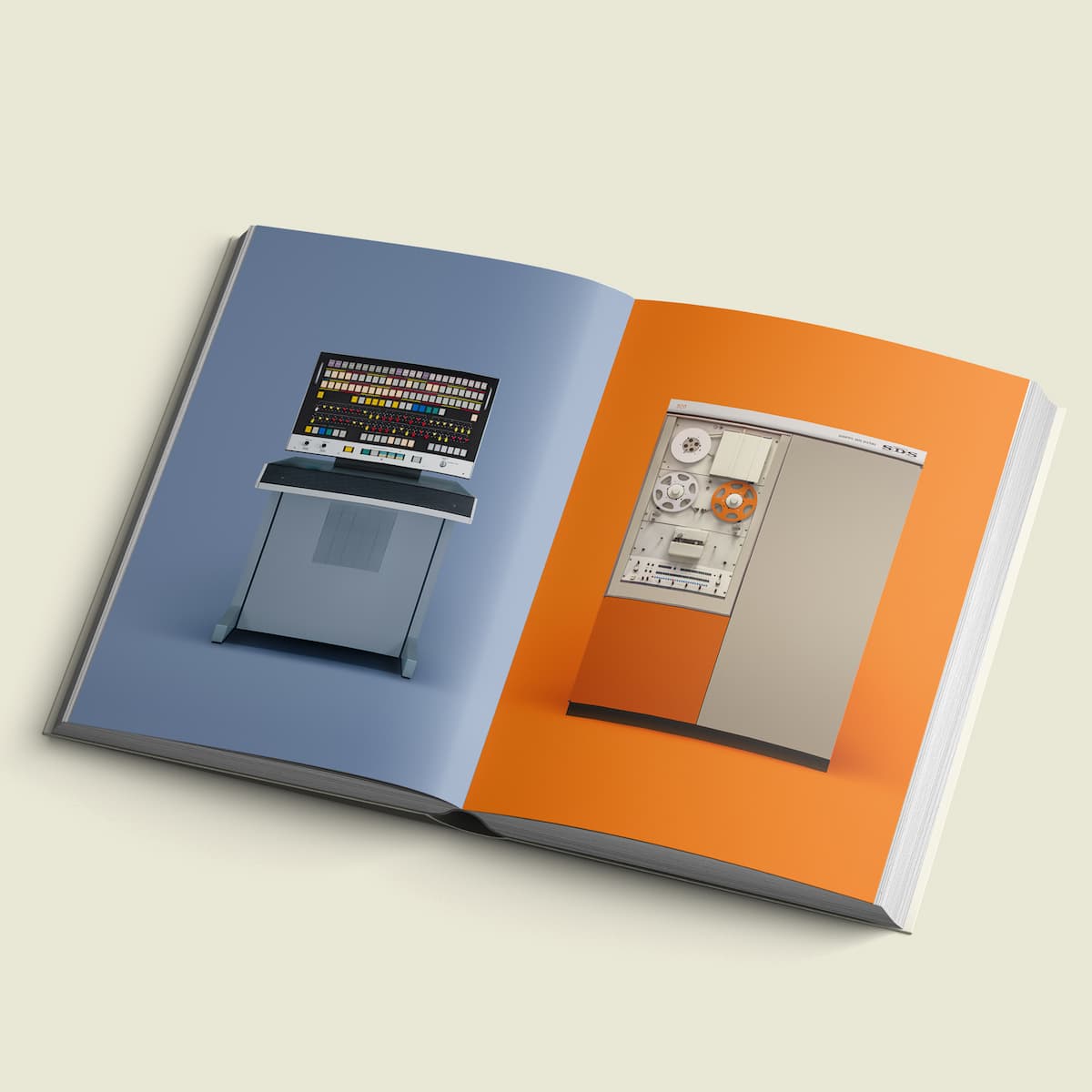 Source: Ryan Mungia
S: By gaining exposure to such massive readerships, you're casting a pretty wide net. I imagine having the co-sign of well-respected publications also doesn't hurt when it comes to bolstering your resume. Do you think that the press you received directly led to doors being opened for you, or was it more of a self-introduction, helping you to garner a bit of buzz and place yourself on the radar of those in the broader design world?
M: I'd say more along the lines of the latter. It helps to think of those early connections as compound interest. At first, they may seem small or inconsequential, but they may grow and blossom in ways you wouldn't quite expect, potentially leading to job opportunities, relationships, and more. It's a long-term play, for sure. You may be surprised by what comes of it.
Another example: after my last book Do You Compute?, which was about vintage computers, a lifestyle brand reached out asking if I'd like to design a pair of boardshorts. Let that sink in for a minute: a book about computers led to an opportunity to design boardshorts.
I think this shows that whatever kind of design you want to pursue, a book provides the opportunity to network from a framework of you doing something awesome, and it can open doors you wouldn't have thought possible.
S: That's wild. Vintage computers to boardshorts is a massive leap but goes to show, when you put something out into the world, you never know who's going to find it.
I often champion personal projects as the best means of finding fulfilling work. I think that when you start from a point of passion, you're more invested in the work and if you can manage to translate that energy into it, that passion will resonate with audiences who share that enthusiasm.
But I'd never considered the additional value of taking things a step further and actually creating a physical object. It's one thing to design a mockup and another thing entirely to undertake the process of actually producing it. There's no substitute for hands-on experience and getting your hands dirty by making an actual book is a great way to gain some.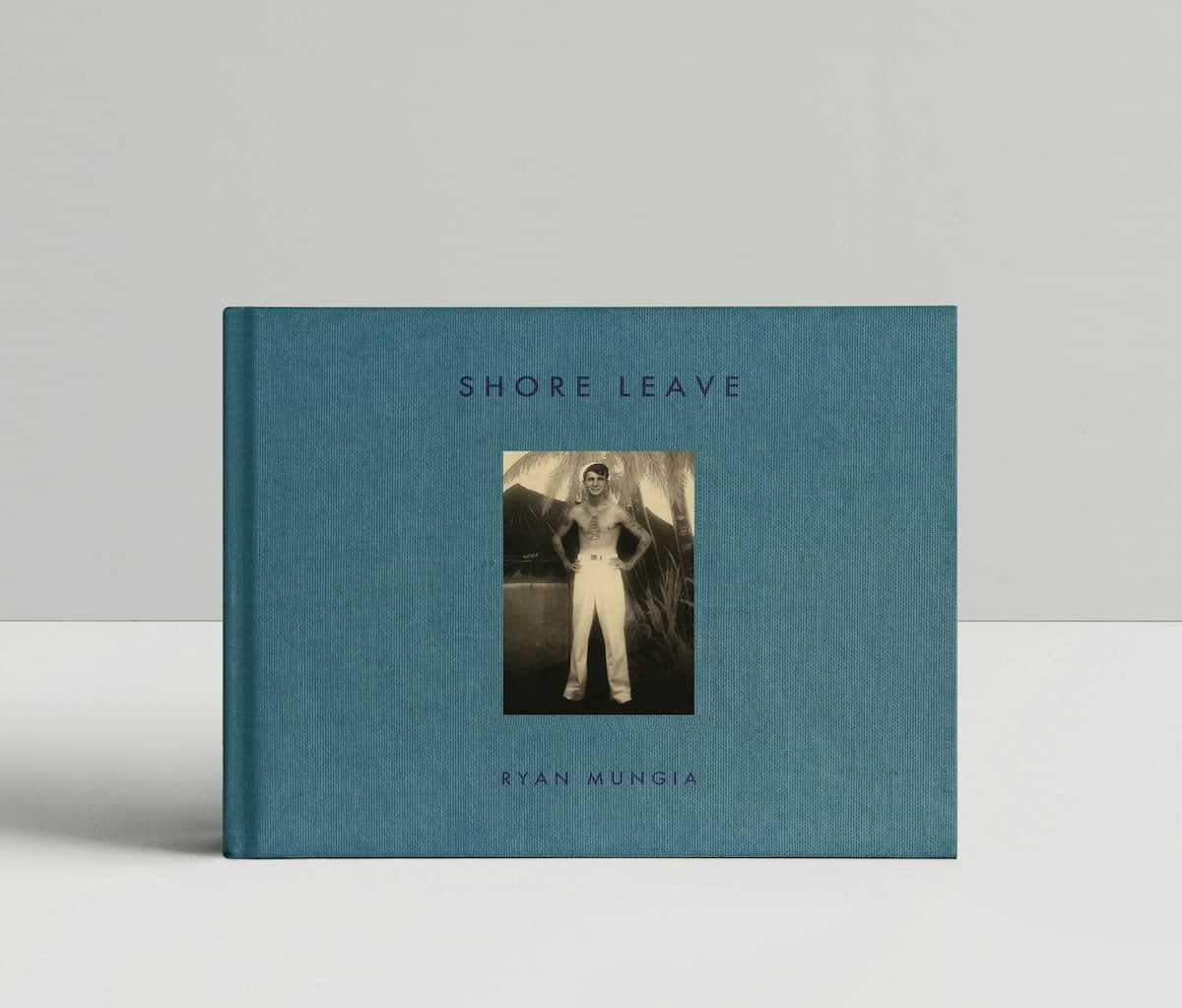 Source: Ryan Mungia
I think there's also something to be said about the differences between digital and print when it comes to experience. When I think about the transition from physical formats like print, cd, or vinyl, to their digital replacements like ebooks and streaming, I can't help but feel like there's something that was lost along the way—something that just can't be replicated digitally.
I think one aspect is increased accessibility, which has come at the cost of tension and anticipation. There's also the fact that physical objects incorporate more senses, and that greater capacity for stimulus makes for a more impactful and memorable experience. But I think on a fundamental level, there's something about the extra steps involved in their procurement or the scrutiny and care that goes into making them that causes you to treat physical objects more preciously. There's something very intentional about dedicating a portion of your space to storing books or records. They become a part of you in a way, and I think those differences in experience lead us to unconsciously place more value on physical objects.
If the ease with which something can be created and distributed digitally doesn't cheapen it, it at least makes those things that are physical that much more impactful by contrast. Do you think the wow factor of a book has to do with the higher barrier to entry—both in terms of effort and financially?
M: Absolutely, I think that has a lot to do with it. Books are tactile and, in some cases, heavy objects. You take in the images and information differently than you would a website. It doesn't matter if it's a zine costing you $200 to produce, a print-on-demand title in an edition of 10, or something more substantial. It's a tactile experience about an idea or point of view you are trying to convey. Ultimately, you are selling yourself as a creative entity.
S: I think for recent grads who are accustomed to completing assignments in response to prompts and only having to think about a project for a couple of weeks at a time, finding something they're comfortable attaching their name to indefinitely feels like a big ask. How would you recommend one goes about choosing a topic?
"Doing something most other people don't will help you stand out and get noticed while you continue to build your portfolio."
M: I would recommend seeing if there are any art book fairs in your area that you could go to (those always seem to get my creative juices flowing). However, if that's not possible and you're still wondering what your book could be about, I've narrowed it down to three directions you could go in: Observe, Curate, or Create.
Observe: This involves noticing something and making a quick study out of it. One of my favorite examples of this is Ed Ruscha's Twentysix Gasoline Stations, which inspired my zine Pot Shots. Another favorite is a zine about vintage Volvos I found at an art book fair years ago. The subject matters of these publications are fairly banal, but the way they are put together and the point of view they convey make them compelling.
Curate: This method generally involves gathering material others have produced. With this one, you have to be aware of ownership and copyright: you don't want to use other peoples' intellectual property without permission. However, there are plenty of public domain topics you can choose. In fact, I have made several books using copyright-free material. It just takes a bit of legwork and digging to find a good topic.
Create: Artist Ben Denzer makes books out of lottery tickets, sugar packets, meat, and even toilet paper. After taking a local bookbinding class, he realized that virtually anything can be bound together, so he started experimenting with different materials. Denzer's work pushes the boundaries of what a book can be, and they have ended up in permanent collections of many major institutions and museums.
In summary, a book is not meant to replace or compete with your career as a graphic designer. Rather, it should enhance and bolster it. Doing something most other people don't will help you stand out and get noticed while you continue to build your portfolio.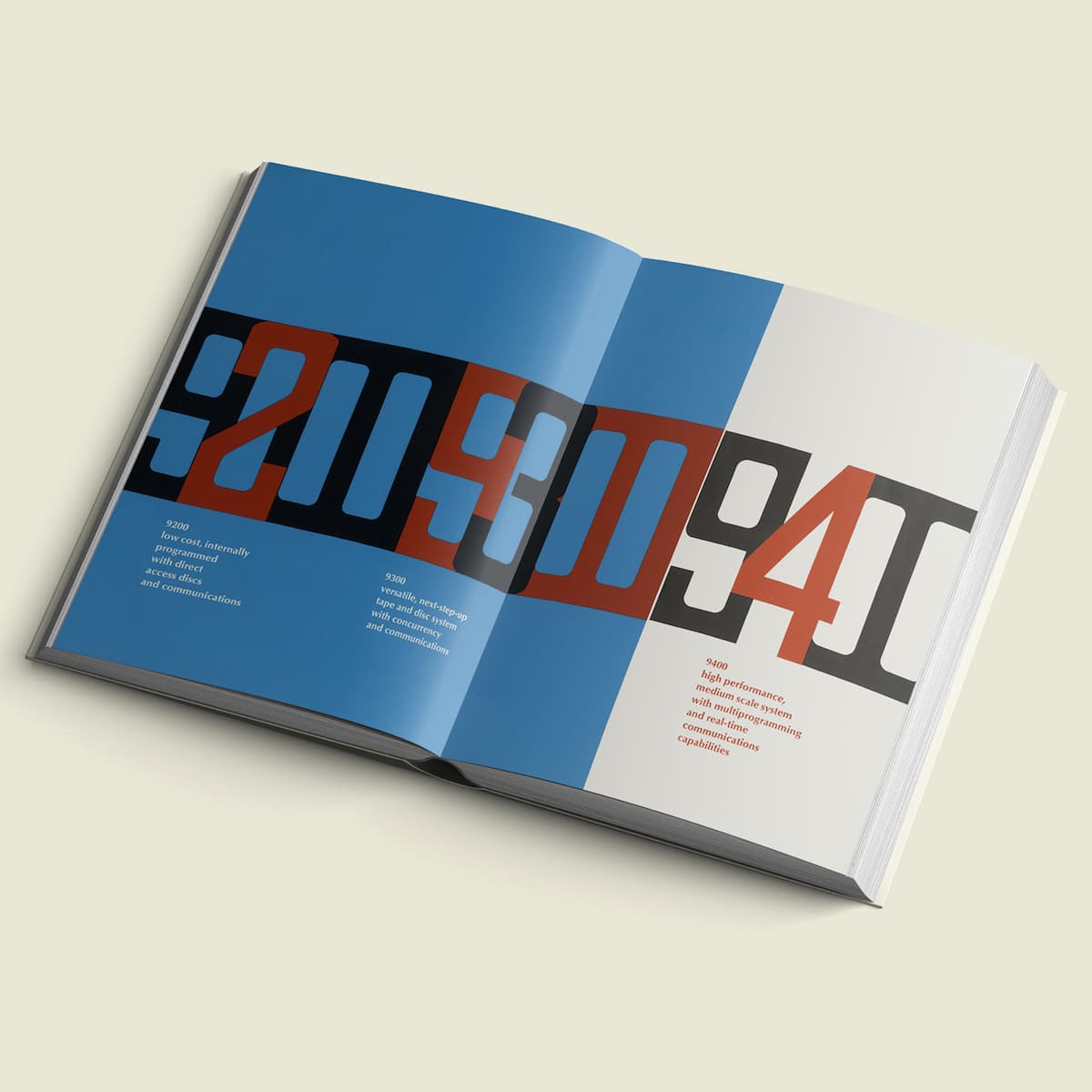 Source: Ryan Mungia
S: There's no better time to do it than the present, either. Web 2.0 has been such a powerful, disruptive force in the democratization of tools and knowledge. Individuals have the power to completely bypass traditional gatekeepers like publishers and find massive success through self-publishing while retaining ownership. With platforms like Substack and Patreon, it's entirely possible to be a self-sufficient creative without compromise. As someone with experience both working with publishers and self-publishing, what led you to create a personal platform from the ground up as opposed to writing for an already established publication?
M: I can't remember where I heard it, but a wise person once said, "Social media is like an apartment that you rent, whereas a website is a house that you own." That made a lot of sense to me, and ever since then I have been spending more time producing content for my own site, since, theoretically, it's something I will own forever.
There's also something satisfying about writing an article and putting it out into the world relatively quickly. I have worked on books that take two or three years to make, so it's a lot of waiting. Because of this I definitely appreciate the immediacy of writing things online.
Last but not least, I strongly identify with that urge to be self-sufficient creatively. Right now I am experimenting with some online business models that I hope will give me the freedom to continue making books on my own terms for years to come.
S: I like that. I think one of the most obvious advantages of building your own platform is that it allows you to set your own terms. In creating content for social media, there's pressure to constantly generate content to feed the machine and maintain your relevancy. The flip side of the coin is that content created for social media has an incredibly short lifespan. The majority of social content isn't indexed either, so you don't have the benefit of viewers finding your content later on via search.
On top of that, access to your audience isn't guaranteed. A slight shift in the algorithm can make you virtually invisible even to those who've been following you for years and if you make the mistake of labeling yourself as a business, access to your audience is placed behind a paywall.
That being said, social media aggregates users in a way that makes the process of building an audience relatively straightforward and easy. In contrast, starting from scratch on your own seems like it would take much longer before you start to see the fruits of your labor.
It seems like the strengths of both social media and personal platforms nicely complement the other's weaknesses. How would you recommend one split their focus between the two and is this something you wish you had started sooner?
"My advice would be to do one small thing each day. By having no zero days, the impact of those small actions will be huge over time."
M: I couldn't agree more: Balance is the key.
With social media, I would focus on being intentional with how you spend time on these platforms. Create a work account that is separate from your personal account and treat it like a job. Make a point of connecting with others in your industry and start cultivating relationships.
I also feel that building an email list through your personal website is one of the best things you can do for your future self. You own that list and it won't change every time there is an algorithm update or a new platform emerges.
I absolutely wish I had gotten started sooner (I didn't start making books until I was almost 30), but then again, some of my favorite artists and writers got late starts as well. Raymond Chandler was 44 when he became a detective fiction writer after getting fired from his oil company job.
It's easy to feel overwhelmed with all of the online platforms and profiles you have to maintain, but in reality, you have plenty of time. My advice would be to do one small thing each day. By having no zero days, the impact of those small actions will be huge over time.
No items found