No items found
| January 11, 2022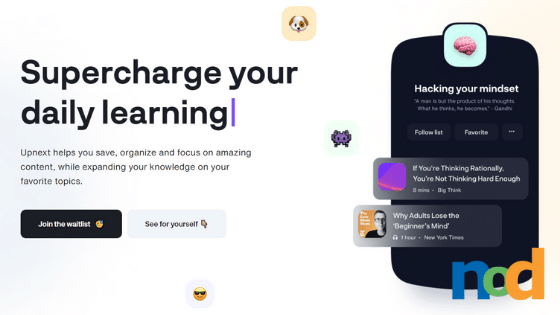 The internet is home to an endless sea of media, more than we could ever hope to consume in our lifetime—or even several. And it grows bigger every day. If you're like most people, and your phone never leaves your person, chances are that you, like the rest of us, consume a lot of media. We've all got our favorites. There's that gritty true-crime podcast that releases on Thursdays, the Youtube channel with the awesome pastry how-to videos, and that contributing writer for the Atlantic who just started a Substack. With so many different types of content and platforms that host them, it can be hard to keep track of it all.
UpNext allows you to organize all of your web-based content in a single place regardless of type, including articles, newsletters, podcasts, video—even Twitter threads. Anything with a URL is fair game. You can also organize them using lists for easy browsing by theme or purpose. Whether you're organizing notes for class or just building the ultimate entertainment playlist, UpNext has you covered wherever on the web that journey takes you.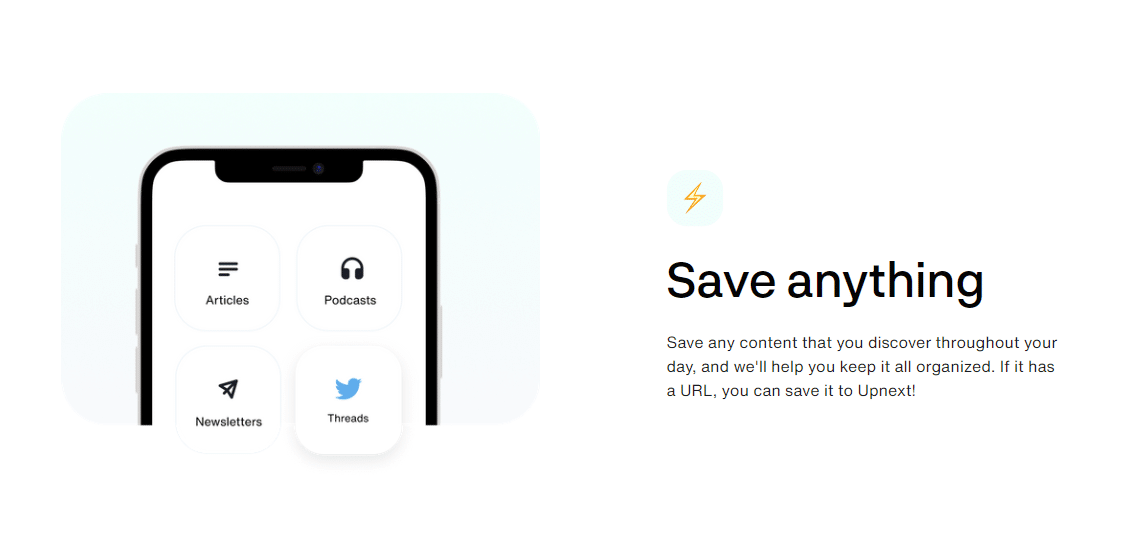 With so many social media platforms to keep track of, keeping up with your favorite people can be a chore, but UpNext makes it easy by aggregating their content across platforms into a central location. Simply follow them on UpNext and you won't need to check each of their feeds individually to stay up to date. Whether they're sharing on Youtube, Twitter, or a newsletter, you can see what they're up to at a glance.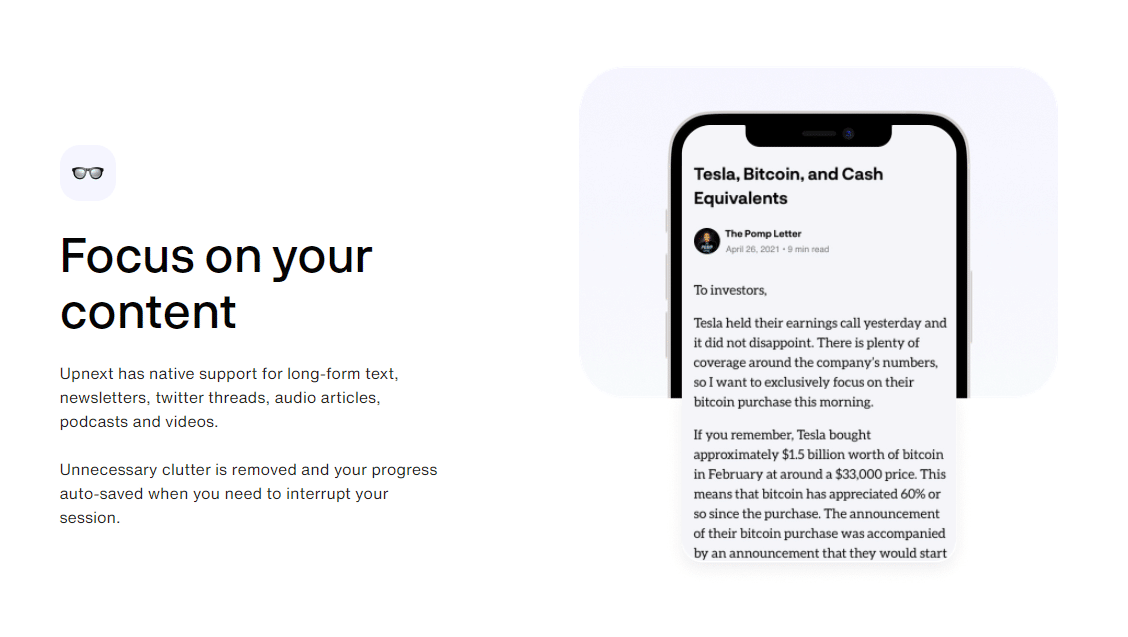 UpNext also has some powerful features that make it a great study companion. You can take notes within your lists and make annotations to content for later review. Youtube videos also play natively within the app as do articles from external media outlets, with the added benefit of hidden or dimmed images and hyperlinks to minimize distractions. When you finally ace that exam and want to share your secret study guide, UpNext can help you there, too. Lists can be turned into a web page for easy sharing with friends or publicly with the whole world.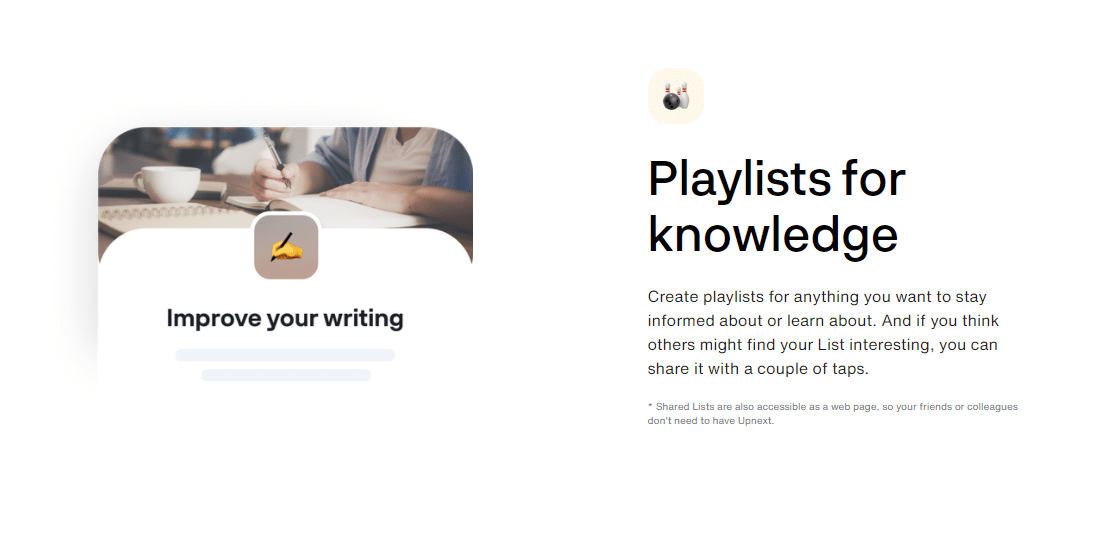 Once you've got your lists built, you're set. No more endless scrolling looking for something interesting. Daily picks and suggestions are selected from your library, delivering the best and newest of your interests directly to you—without any algorithmic guesswork, because who knows you better than you?
UpNext is currently in private beta, but you can see the roadmap as well as join the waitlist here.
No items found